'Cinderella': A Disney Producer Wanted To Give Brandy's Role To a White Pop Star
The 1997 Rodgers and Hammerstein's Cinderella, aka Brandy Cinderella, is shining example of diversity in film. Its color-blind casting was unheard of in the '90s, and it's been a fan favorite ever since. But its diversity wasn't always guaranteed.
In fact, Disney wanted the title role to go to a white singer instead of Brandy Norwood. The film's producers, including Whitney Houston, had to fight to for their casting decisions.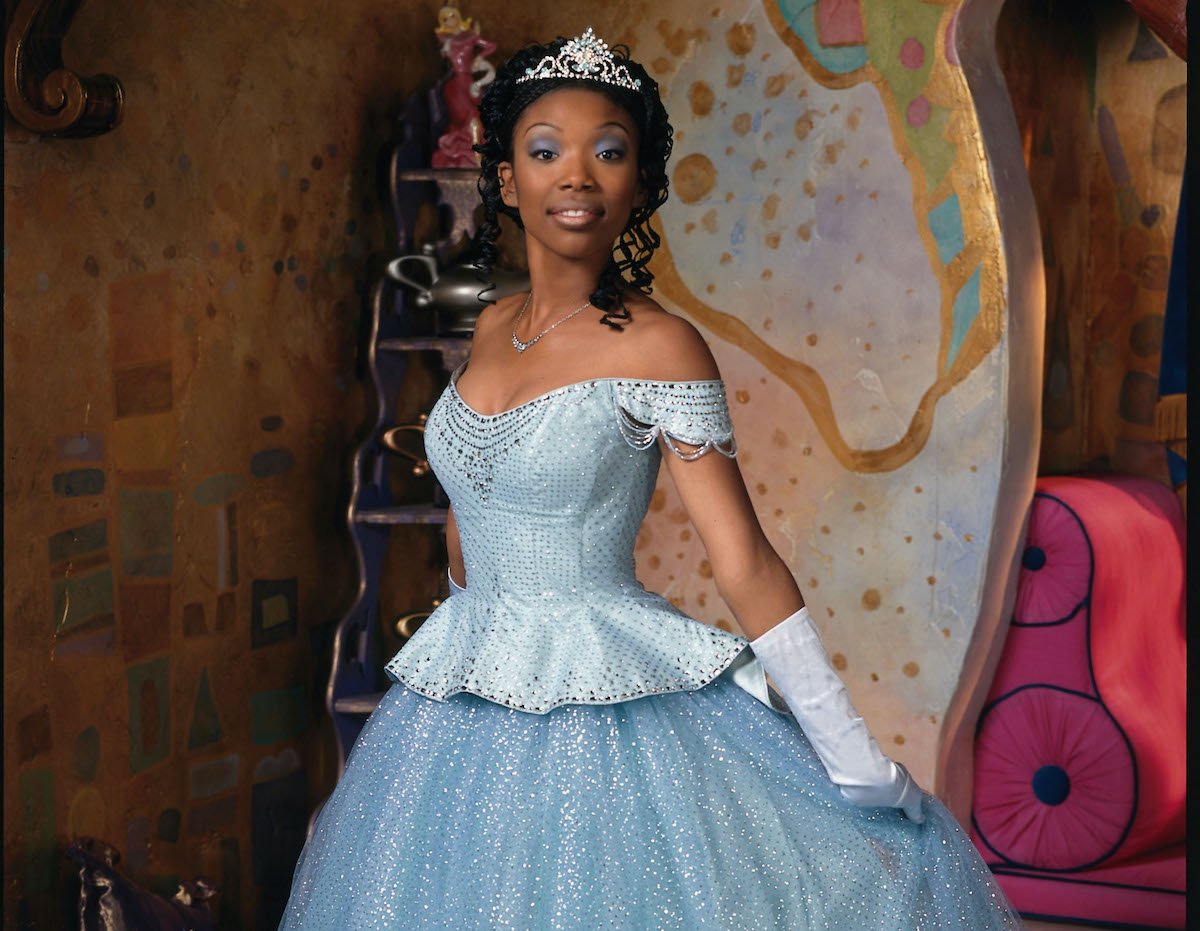 Who played Cinderella in the 1997 version?
The Brandy Cinderella cast is so staggeringly star-studded. The TV movie featured Brandy, Houston, Bernadette Peters, Whoopi Goldberg, Jason Alexander, Victor Garber, and more, which also meant it cost a pretty penny to produce.
The film was produced by Houston, Craig Zadan, Neil Meron, and Debra Martin Chase. Houston first tried to have it made in 1993 and intended to play Cinderella herself, but it wasn't made until 1997. At that point, Houston was 33 and felt she aged out of the role, so the search for Cinderella was on.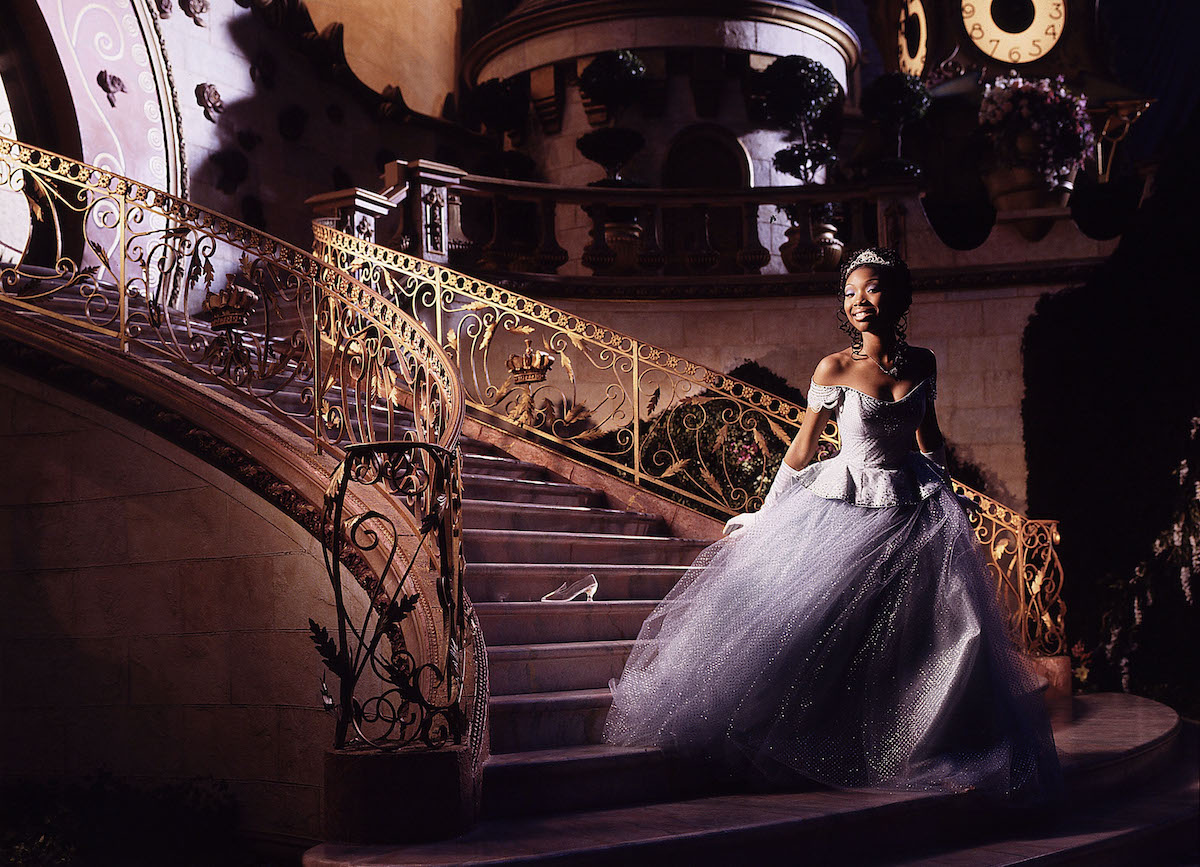 RELATED: 'Cruella' and More Disney Live-Action Remakes Could Get a Disney+ Debut
Brandy was hand-picked to play Cinderella by Whitney Houston
The producers wanted a diverse cast from the beginning. To that end, Houston suggested Brandy play the Disney princess, and she opted to play the Fairy Godmother.
Martin Chase noted in a 2017 interview with Shondaland that the role of the stepmother was impossible to cast because "no white actress wanted to be seen as being mean to the black Cinderella." Bette Midler was their first choice, and they also offered the part to Goldberg, but Broadway legend Bernadette Peters ended up taking on the role.
While it's hard to imagine anyone but Brandy playing Cinderella in this movie, one Disney executive wasn't keen on having a Black actor in the title role. They wanted a white pop singer cast instead.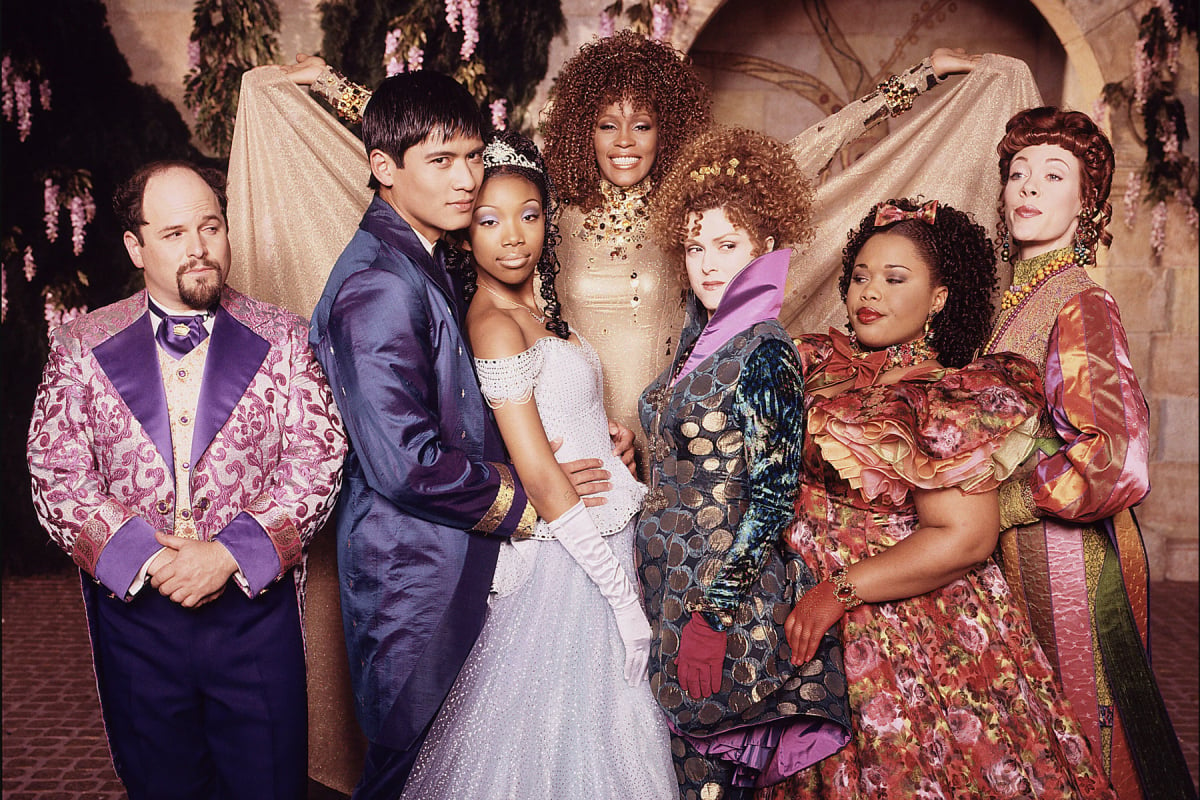 RELATED: 'The Sound of Music': Christopher Plummer Didn't Like 'Edelweiss,' but It Has a Special Place in History
Disney wanted to cast Jewel as Cinderella
Zadan told Shondaland this executive didn't have an issue with the color-blind casting for any role except Cinderella, whom he wanted to be played by Jewel. He said:
"There was an executive at Disney — who will remain nameless — and he was very nervous about a Black Cinderella. He loved the idea of Whitney being the Black fairy godmother, but he came up to us and said, 'Well, if you're coming up with someone like Brandy as Cinderella, why can't you go get Jewel instead, and have a white Cinderella and a Black Fairy Godmother. It'll still be multicultural.' I think he was saying to himself, 'Who's a white version of Brandy?' We said absolutely not. The whole point of this whole thing was to have a Black Cinderella. We didn't want to make it with a white Cinderella. We weren't interested in a white Cinderella. Still aren't! We never approached anyone other than Brandy for the role, and Jewel was never approached.
As Martin Chase replied, "Jewel as Cinderella would have been a nonstarter."
Meron noted that this executive had kind of gone rogue.
"It was always Whitney and Brandy," he said. "This exec was doing this independent of the network. Michael Eisner had nothing to do with it—he backed us completely."
As Zadan continued, "It's important to mention because it shows that even at that moment there was still resistance to having a Black Cinderella. People were clearly still thinking, 'Multicultural is one thing, but do we have to have two black leads?'"
Yes, you do. And it resulted in a truly magical film. Rodgers and Hammerstein's Cinderella hits Disney+ on Friday, Feb. 12.