'Bridgerton': Kate and Anthony Will Return for Season 3 but There's a 'Complication'
Netflix's Bridgerton Season 2 teased fans with a slow-burn romance between Kate Sharma and Anthony Bridgerton. The couple finally got together just as the season concluded. This left fans wondering if they'd see more of the two in Bridgerton Season 3. The Bridgerton stars recently revealed that they both will return for the next season. They also hinted at what fans can expect from their sizzling romance.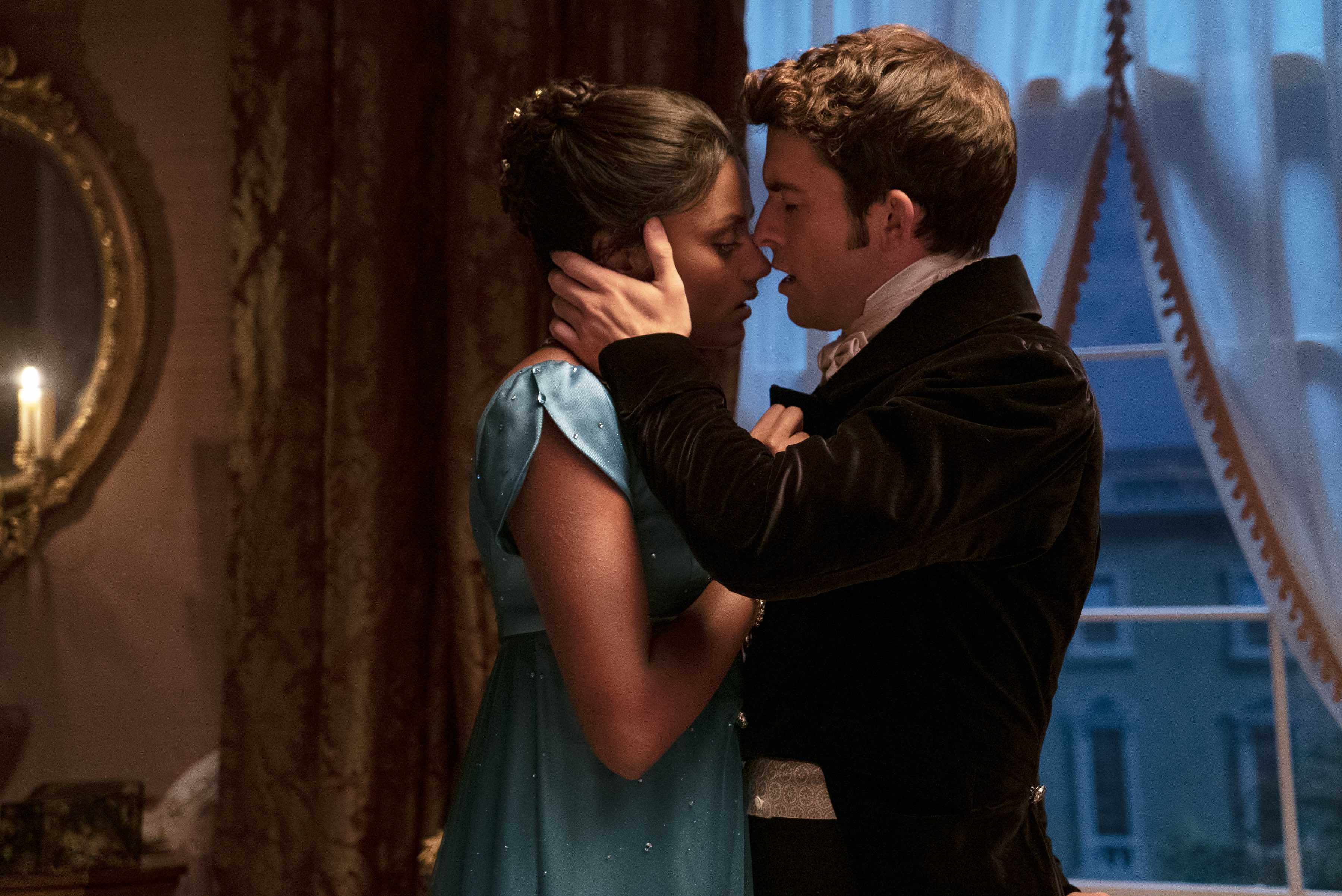 Will Kate and Anthony stay together during 'Bridgerton' Season 3?
Kate and Anthony spent the majority of Bridgerton Season 2 pretending to hate each other. And although the tension between the two characters made for electric anticipation, it left little time for any actual romance between the couple. It wasn't until the final few scenes of the season finale that Kate and Anthony finally admitted their feelings. Now fans are wondering if they can expect smooth honeymooning for the couple in season 3.
During an interview with The Hollywood Reporter, actor Simone Ashley, who plays Kate Sharma, didn't give too much away. However, she admitted that she's excited to see Kate take on her new role as viscountess.
"She's going to be viscountess," said Ashley. "So I'm super excited to continue the story."
Actor Jonathan Bailey, who plays Anthony Bridgerton, hinted at a little more for the couple in Bridgerton Season 3. Unfortunately, not all of it is good news.
"But there's going to be complication [ahead]," warned Bailey. "They're not simple people. I know they will work as a unit, and I know he'll be completely devoted to her, so I'm excited to see that and to explore [that]."
Will 'Bridgerton' Season 3 follow the stories in the book?
The Netflix series is based on the eight-part novel series by Julia Quinn. Each of the books is dedicated to one of the eight Bridgerton siblings. So far, the show has followed the order of the books with the first season focusing on Daphne and the second season highlighting Anthony. If the show continues to follow the novels, then Bridgerton Season 3 could focus on the second Bridgerton brother Benedict. However, Netflix has not yet confirmed whether it will follow the third book in the series titled An Offer from a Gentleman.
Bailey did confirm that the backstories of both Kate and Anonthy included in the books will be explored during Bridgerton Season 3.
"In the book and source material, there's so much about her past and his past. So seeing maybe perhaps conversations where they acknowledge that further. And they have a really rich connection, just exploring that a bit further will be great," said Bailey. "The payoff of the slow burn I think will continue for the years to come."
Will 'Bridgerton' Edwina Sharma return next season?
Kate's sister, Edwina Sharma (Charithra Chandran), was last season's "diamond." She was also the source of Kate and Anthony's delayed romance. After Kate finally admitted to loving Anthony, Edwina stepped away from her chances of marrying him. Bridgerton Season 2 concluded with the Queen suggesting that Edwina meet her nephew who also happens to be a prince. Chandran hasn't been officially confirmed for next season. But she said she hopes she'll have the chance to portray more of Edwina's love life.
"I obviously do want Edwina to find love. But I think there is a far more important story to be told first. And then love can happen, which is one of self-discovery," Chandran says. "I hope, at least in the short-term, there's a lot of excitement and adventure for Edwina."
Netflix has not yet released a premiere date for Bridgerton Season 3.
RELATED: 'Bridgerton' Fans Totally Missed Golda Rosheuvel Was In 'Dune'