Why 'Bridgerton' Fans Are So Excited to See Kate Sharma (Simone Ashley) in Season 2
Bridgerton has found its Kate. Simone Ashley will play Kate Sharma, the female lead in season 2 of the hit Netflix show.
Ever since the streaming service announced that Bridgerton had been renewed, loyal fans of the books on which the series is based have been speculating about who might take on the role of Anthony Bridgerton's (Jonathan Bailey) love interest. Anthony and Kate will be major characters in season 2, taking over from Regé-Jean Page and Phoebe Dyvenor as the couple at the center of the show.
[This article contains possible spoilers for the book The Viscount Who Loved Me]
Simone Ashley to play Kate Sharma in 'Bridgerton' Season 2 
RELATED: 'Bridgerton' Season 2: Fans Are Desperate to Know Who Will Play Kate Sheffield
Bridgerton Season 2 will be based on The Viscount Who Love Me, the second book in Julia Quinn's series of romances. That book focuses on Anthony and his romance with a woman named Kate Sheffield. 
"Kate is a smart, headstrong young woman who suffers no fools — Anthony Bridgerton very much included," according to Netflix.
Ashley, who previously appeared in Netflix's Sex Education, will play the character, who has been renamed Kate Sharma for the show.
Kate is a 'Bridgerton' fan favorite 
Bridgerton book readers have been eagerly waiting for news about who will play Kate in season 2. She's a fan-favorite character who doesn't hesitate to go toe-to-toe with notorious rake Anthony. Twitter users described her as a "bad*ss" and an "icon." 
In The Viscount Who Loved Me, Kate and her sister Edwina are sisters whose family has suffered a financial setback. They can only afford a single coming out, which goes to the beautiful Edwina. Like Anthony's younger sister Daphne (Dyvenor), Edwina is the glittering diamond of the social season. She catches the eye of Anthony, who has decided the time has come for him to marry. However, he has vowed to find a wife with whom he won't fall in love. 
Kate is very protective of her younger sister, and she doesn't trust that Anthony has Edwina's best interests at heart. And Edwina refuses to marry without her sister's approval. As Anthony pursue Edwina, he and Kate find themselves spending more and more time together. As they get to know each other, he begins to fall for the older sister, much to his chagrin. 
'Bridgerton' viewers celebrate the show's diverse casting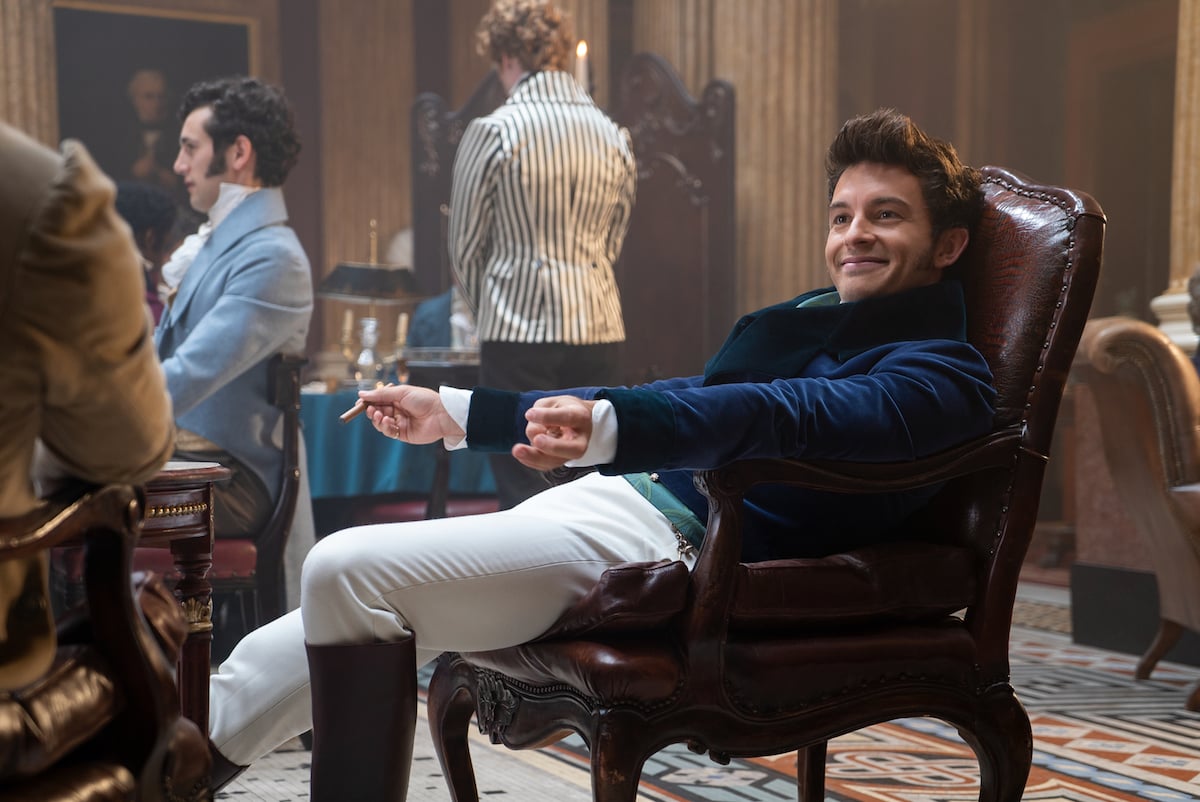 RELATED: Regé-Jean Page & Phoebe Dynevor Had The Same Argument Their 'Bridgerton' Characters Did
Many Bridgerton fans had multiple reasons to celebrate when they learned the role of Kate had been cast. Not only were they thrilled to know who would bring the beloved character to life on screen, but they also cheered the news that the show was continuing to embrace diversity by casting Ashley. 
"We love to see South Asian romantic leads (in Regency-era Britain? hoo this will be fun)," one person tweeted.
"Yes!!!! Bridgerton's season 2 leading woman is going to be a South Asian woman!!!" another wrote.
Bridgerton Season 2 will begin production this spring, according to Deadline. 
Check out Showbiz Cheat Sheet on Facebook!