'Bridgerton' Fans Need to Watch These 3 Shows While They Wait for Season 3 of the Shondaland Regency Drama
Bridgerton is a series that took the world by storm when it debuted on Netflix in December 2020. The series, which is filled with lots of drama and romance, is set in Regency-era London, spotlights what happens when high-society debutantes are presented at court.
Produced by Shonda Rhimes, the series quickly became one of the hottest shows on Netflix. The second season dropped on the platform in March 2022 to immediate acclaim. Although the series has been renewed for a third and fourth season, it could be a while before those promised seasons are released. In the meantime, however, there's plenty of entertaining content available for fans of Bridgerton to enjoy—such as these three exciting shows.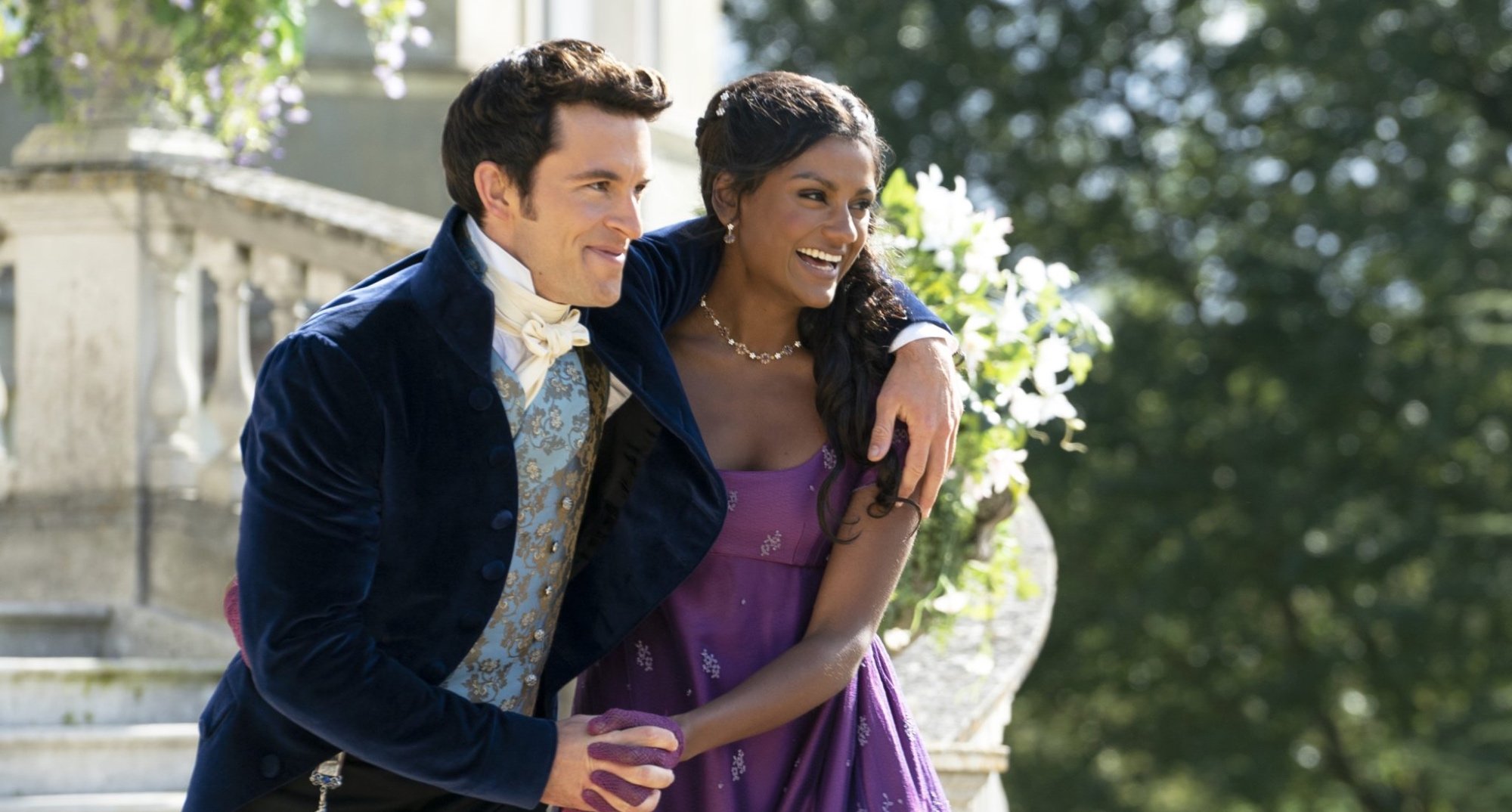 'The Crown' is a historical drama with lots of family intrigue
For fans of historical drama, The Crown is sure to satisfy. The series chronicles the life and times of Queen Elizabeth II, beginning with her 1947 wedding to Prince Philip.
Currently, four seasons are available for fans to binge-watch, with the fifth season currently in production. Those who tuned in to Bridgerton to enjoy the machinations of Queen Charlotte will love the depictions of royal life in The Crown, while drama aficionados will find much to discuss—especially in later seasons of the show when historical hot topics such as Princess Diana's marriage to Prince Charles come in sharp focus. 
Enjoy The Crown on Netflix, streaming now, and immerse yourself in history and lighthearted humor.
'Scandal' features lots of steamy romance
Well before Bridgerton was making headlines for its scandalous sex scenes, s was one Shonda Rhimes production that was earning top marks from viewers for its well-executed romantic moments. The series ran from 2012 through 2018 and features Kerry Washington as Olivia Pope, the head of a crisis management firm in Washington, D.C.
Although Olivia is tasked with protecting the personal affairs of the rich and powerful, she often runs into roadblocks and her relationship with the attractive president, Fitzgerald Grant III, complicates things even further. Scandal earned acclaim during the series run for the clever writing, the dynamic characters, and the storylines involving political intrigue.
Fans who love Rhimes' distinct style and way with character direction will love Scandal—and with seven full seasons available to watch, it's the perfect binge to while away the hours until Season Three of Bridgerton debuts on Netflix.
'The Queen's Gambit' is a female-centric miniseries
One of the most appealing aspects of Bridgerton is the way that Daphne decides to take control of her own destiny, proclaiming her engagement to the Duke in spite of the dubious circumstances and the repression of women in her society. Those who appreciate a strong female lead will love The Queen's Gambit, another Netflix miniseries based on a popular book. According to Insider, the series tells the story of a young orphan named Beth Harmon, who develops an intense fascination with chess and moves her way up in the fiercely competitive world of professional chess.
Beth, who grows up in the sexist world of '60s culture, experiences her fair share of vices, including a long-standing addiction to prescription pills, and struggles to form real connections with other people. Still, she finds solace in the precision and science of the game of chess, and over the years, is finally able to find a measure of peace, in spite of the odds. A show that took Netflix by storm, The Queen's Gambit won multiple awards and honors, especially for lead actress Anya Taylor-Joy.
RELATED: 'Bridgerton': Julia Quinn Admits Nicola Coughlan Changed Her Entire Perspective on Penelope Featherington