'Bridgerton': Jonathan Bailey Auditioned for a Completely Different Role Before Getting Cast as Anthony Bridgerton
It's not uncommon for actors to audition for one role before getting cast in another. Bridgerton, the newest TV show from Shonda Rhimes, is no exception. When auditioning for a part in the Netflix series, Jonathan Bailey didn't try out for the role of Anthony Bridgerton. 
Anthony Bridgerton is the oldest of the Bridgerton children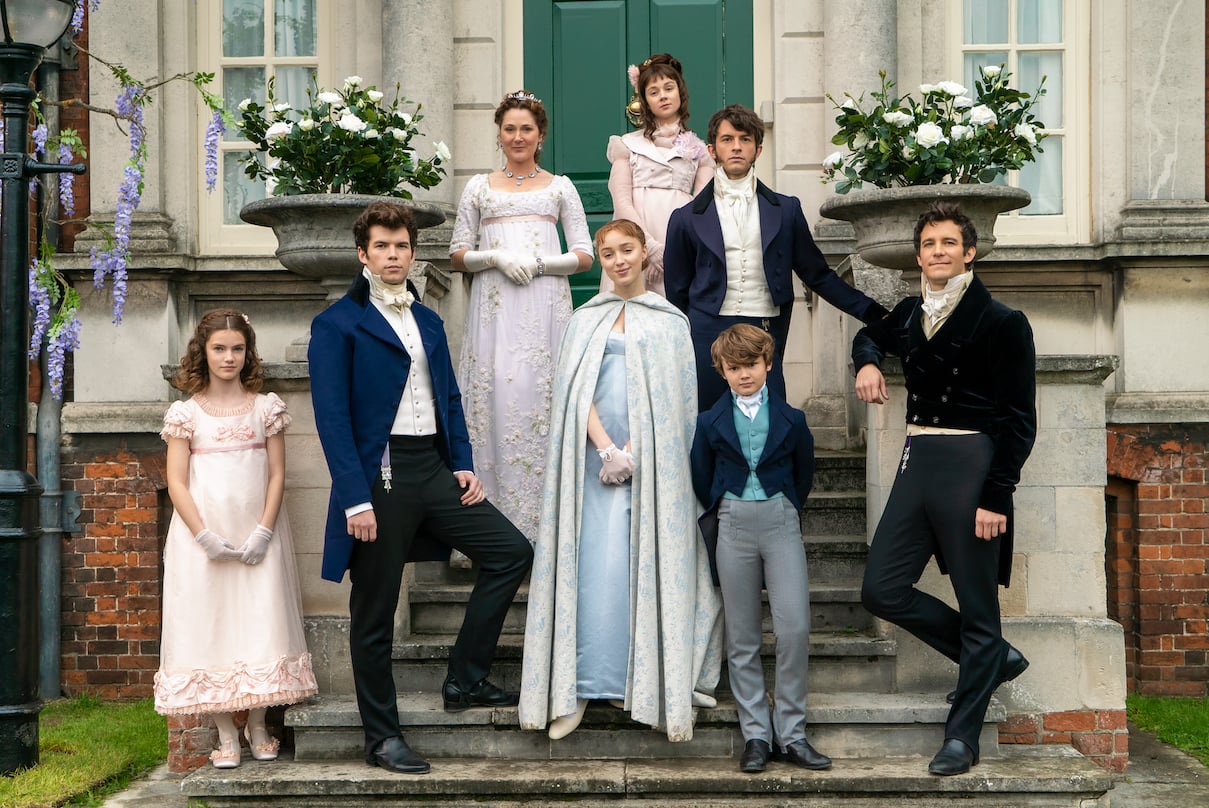 Anthony isn't just Daphne Bridgerton's (Phoebe Dynevor) oldest sibling. He's 30 years old when Bridgerton begins and his life has changed dramatically since their father's death.
When the late Viscount Bridgerton dies, Anthony inherits everything including the title of Viscount. He has to deal with changes to his life.
And all the while he watches as Daphne's romance with Simon Basset (Regé-Jean Page), the Duke of Hastings, blooms. But the charming duke isn't new to Anthony. He knows Simon from school. 
RELATED: 'Bridgerton' Creator Admits 'There Was Really Nothing Easy About' Making the Netflix Series
Jonathan Bailey initially auditioned for the role of Simon Basset
Bailey opened up about the Bridgerton casting process with OprahMag.com. The actor shared he originally auditioned for the role of Daphne Bridgerton's (Phoebe Dynevor) love interest, Simon.
"It wasn't until I was talking to the production company and Chris Van Dusen, the showrunner, and at the end of the meeting we'd spoken about family, and men in society, and women in society, and our own personal experiences," he said. "And they said, 'Have you thought about Anthony? We're gonna send you some scripts to read because we think you might be an Anthony.'"
Bailey continued, saying he didn't mind not landing the part he originally auditioned for.
"Ultimately it's really exciting when you're told the character you should be thinking about," he added. "Because no one wants to go and see Hamlet played by someone who wants to play Hamlet. They saw something in me, and they were like 'Go on, you can do it.'"
Bailey isn't the only actor on Bridgerton to have auditioned for a different role than the one they play on the show. Golda Rosheuvel plays Queen Charlotte but she initially read for the part of Lady Danbury, which ultimately went to Adjoa Andoh.
RELATED: 'Bridgerton' Creator Knew the Netflix Series 'Was Going To Be Really Special' While Filming a Major Moment Between Daphne and Simon
'Bridgerton' Season 2 may focus on Anthony Bridgerton
Netflix hasn't confirmed Bridgerton is getting more episodes. Although, if the streamer does move forward with Rhimes' latest TV show, it will likely include more from Anthony.
Julia Quinn's Bridgerton books, which the program is based on, are all told from the perspective of one of the Bridgerton siblings. Season 1 tells the story of The Duke and I when Daphne falls in love with Simon. If the series follows Quinn's timeline, The Viscount Who Loved Me, which focuses on Anthony, would be next.
When and if Netflix confirms Bridgerton Season 2, fans will be getting a lot more from Daphne's oldest brother.
Bridgerton Season 1 is streaming on Netflix. 
RELATED: 'Bridgerton': Julia Quinn's Historical Romance Novels in Order