'Bridgerton': There's a Major Clue About Daphne and Simon's Marriage at Their Wedding
Bridgerton Season 1 was one of Netflix's most successful original series debuts. The first show to come out of Shonda Rhimes' Netflix deal, the series is a period piece based on Julia Quinn's romance novels. The first book, The Duke and I, is the basis of the first season, with Phoebe Dynevor as Daphne Bridgerton and Regé-Jean Page as Simon Basset, the Duke of Hastings.
Bridgerton's first season is all about Daphne and Simon's romance and the first months of their marriage. What fans might not have noticed is that there's a big hint about the future of their relationship in their wedding scene.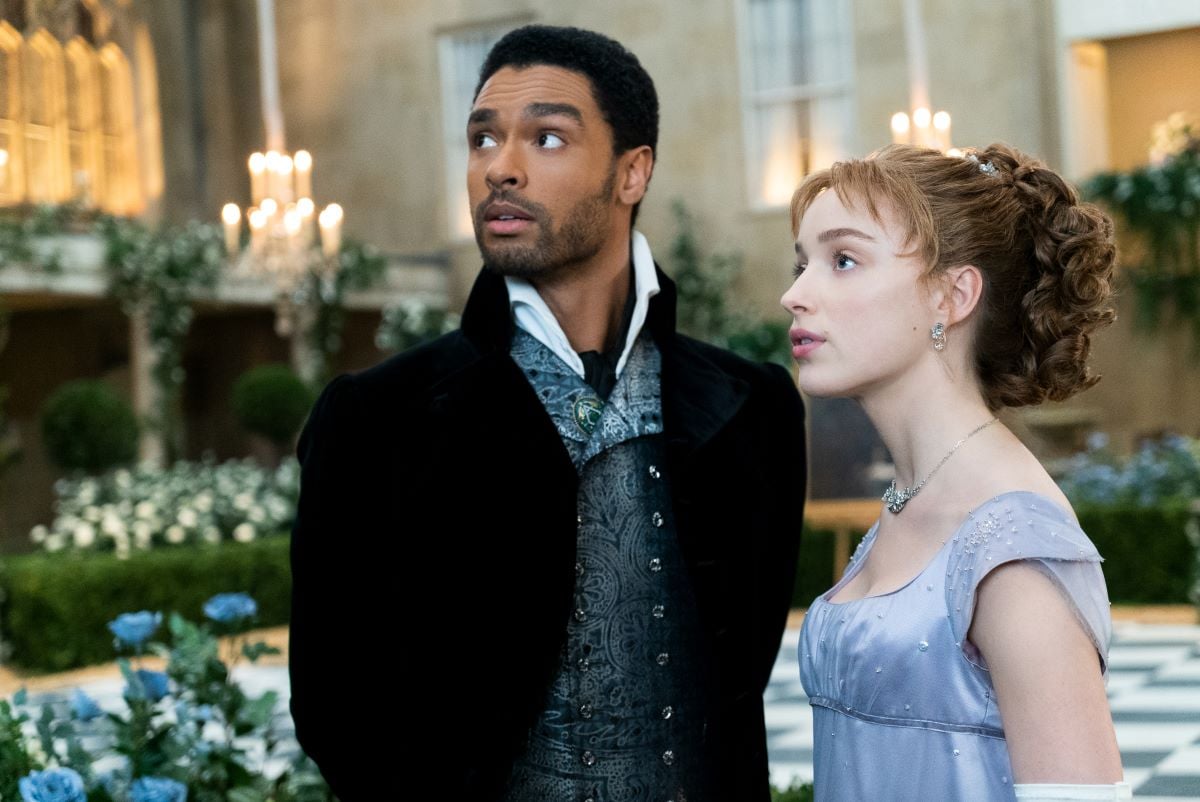 The hidden meaning in 'Bridgerton' dance scenes
Similar to Jane Austen films like 2005's Pride & Prejudice, the characters in Bridgerton don't get to express their feelings in public. It's considered untoward that anyone would be anything but amenable in a social setting. Of course, men and women keep their interactions demure as well while they're courting to avoid scandal. But also like Pride & Prejudice, the characters are able to show their true feelings while dancing.
Page told Esquire that Simon and Daphne's dance scenes are exactly where fans should look for the clearest signs of their feelings.
"The dancing was a gift," he said. "Once you start dancing, you get to be honest. I think that's why dances are so central to these stories. They're not frivolous; they're the real heart and soul of the story, because everything else is a two-level dialogue where you say one thing and mean another. Then suddenly, there's this place where you can't hide. I think we learn the most about the characters on the dance floor."
Daphne and Simon's wedding contains a clue for their future in 'Bridgerton'
Indeed, one dance floor, in particular, contains a reference to a previous point in Daphne and Simon's relationship.
After faking their courtship to boost Daphne's desirability and keep other women away from Simon, the two characters end up getting married. It's a tense situation, given that the nuptials were planned because Simon and Daphne were seen kissing in a garden. They did love each other at this point, of course, but they were afraid to show their true feelings out of fear of rejection. But the floor of the church they got married in hinted at their future stability as a couple.
During their small ceremony in episode 5, a black and white checkered floor is seen on the floor of the church. A similar black and white checkered floor is featured in the season finale, when Simon and Daphne host their first ball as the Duke and Duchess of Hastings.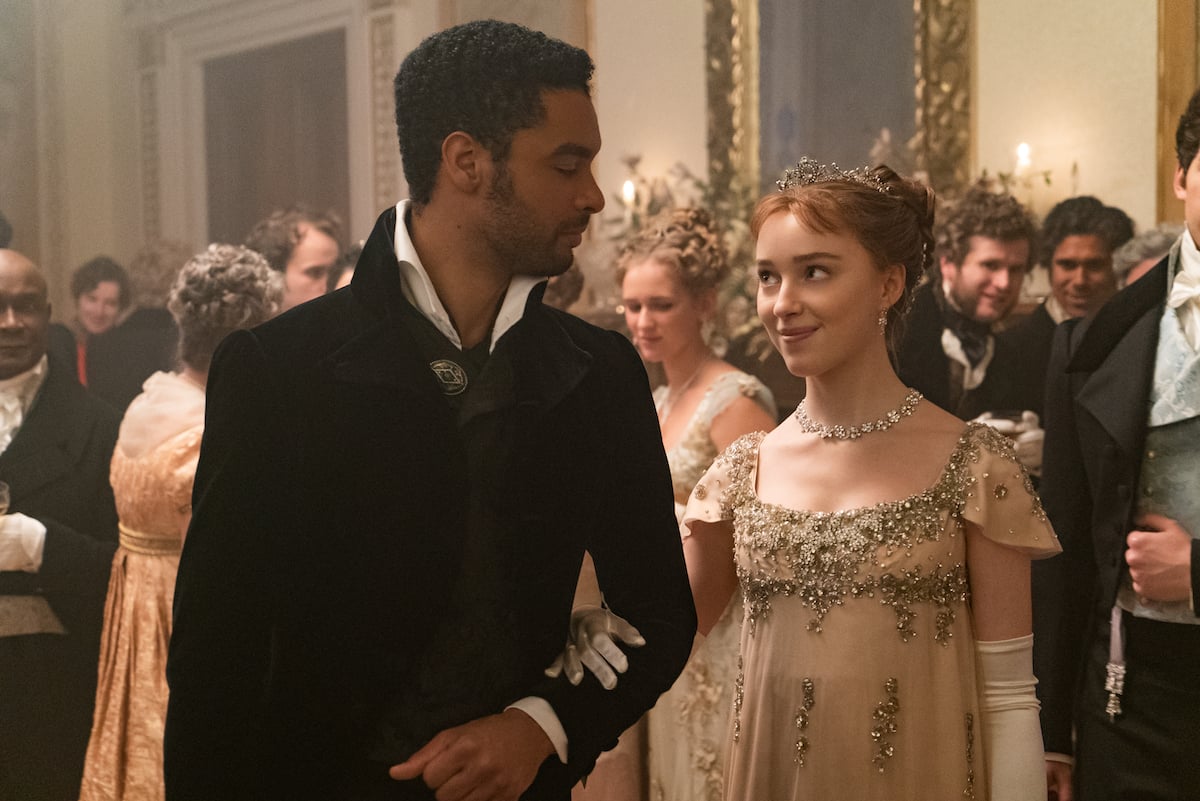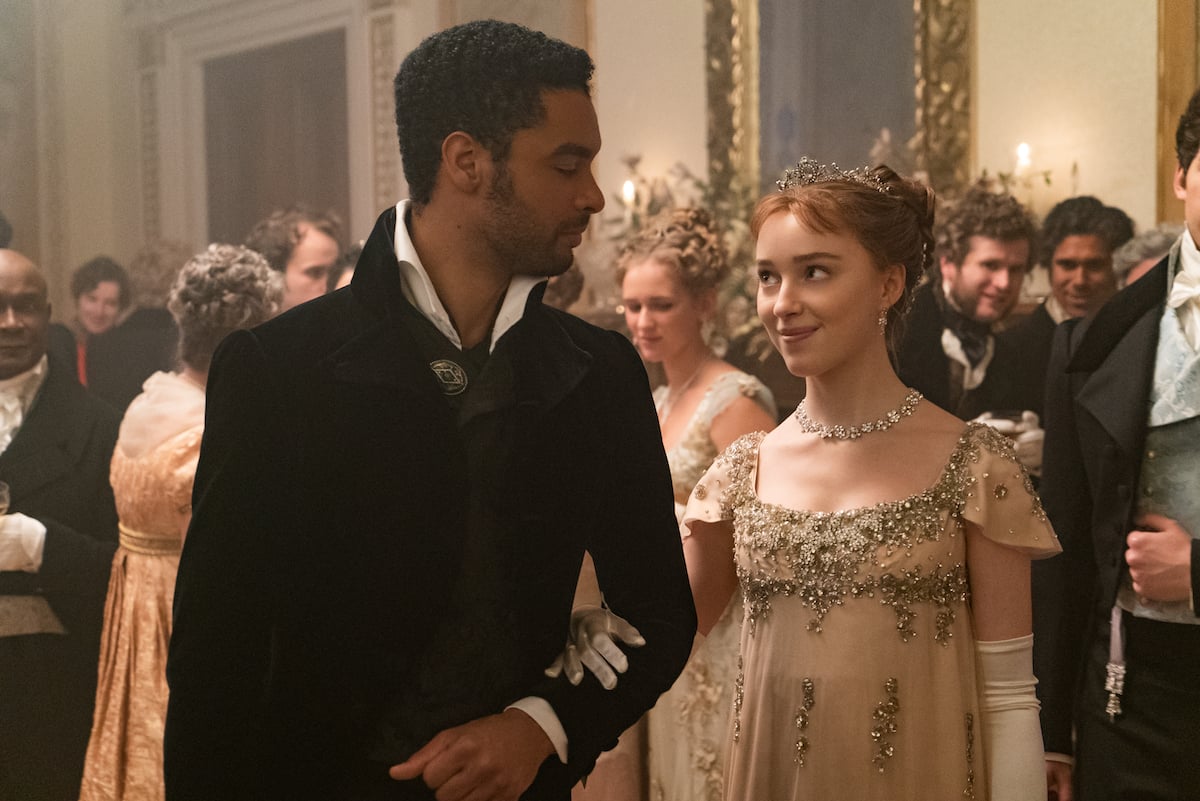 The hidden meaning behind the black and white checkered floor in 'Bridgerton'
Rain pours down on the outdoor event, prompting all but Simon and Daphne to seek cover. The couple—who had been struggling with their marriage, unable to decide if they should stay together or end it—stays on the dance floor in the downpour, their newly debuted portrait getting damaged in the rain as well.
Simon and Daphne weather the storm on the black and white floor, which is meant to symbolize the couple sticking to their vows and trying to make their marriage work. Their portrait also survives the bad weather and is seen in the couple's home the day Daphne gives birth to their son.
That room also has a hidden meaning. If you look closely at the wallpaper of the room Daphne gives birth in, you will notice it's the same room Simon's late mother gave birth to him in. And whereas Simon's mother was only surrounded by staff and one friend (Lady Danbury) while her cold husband waited outside of the room hoping for a son to be born, Daphne was surrounded by her mother and Simon, giving her the support she needed. It was a healing moment for the new family of three.
Bridgerton has not yet been renewed for a second season at Netflix, but given the success of its debut, it likely will.