Best of Broadway: The 3 Most Chill-Inducing Musical Numbers
From living legends, Stephen Sondheim and Andrew Lloyd Webber to the man behind Les Miserables, Claude-Michel Schönberg, many of the songs we have come to identify with uncontrollable tears, chills racing down the spine, and poignant reflection, are from famous Broadway lyricists and composers.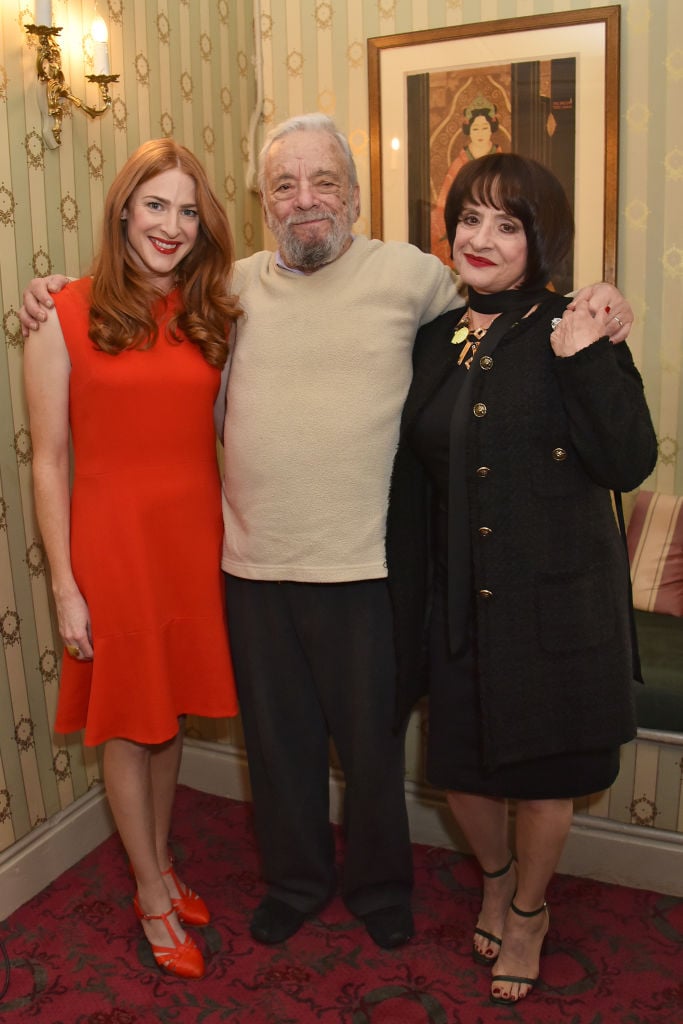 Accounting for every "chill-inducing" musical number would be an impossible feat. So, instead, this list will highlight three particular numbers that retain a depth of emotion, lyrical power, and compositional arrangement deserving of major recognition.
You may notice that many of the listed songs have gone on to gain widespread recognition outside the Broadway space and amongst many who do not identify as theatre aficionados. Hinting at some of the songs below, let's just say that it's uncommon for a Broadway song to become a recording go-to amongst vocally dexterous rock and pop icons.

Rare is it that a musical number becomes an entity – able to thrive disconnected from its source material, while simultaneously serving it as an emblem of the show – capable of cementing a presence in popular culture. A presence that stands the test of time and hardwires itself into public perception as "that song that always gives me the chills."

3) "I Dreamed a Dream:" 'Les Miserables'

A sorrowful sense of regret and longing lurks in every crevice of this number. From the portrayal of past innocence and adolescent naivete at the start– "There was a time when men were kind" – to the conviction that life exists to tear you down towards the finish – "But the tigers come at night" – the song is a poignant lament.

Fantine sings this number after she is fired from her job and thrown out into the streets. The song highlights her current predicament and augments the audience's understanding concerning her loss of faith, and the journey she took to reach this mental and physical state of utter turmoil.

Niel Diamond, David Essex, and Aretha Franklin are among the few who have covered this number, as it can easily be tied to the human condition, especially, the bitter realizations that result from past trauma and the acknowledgment of the world's unavoidable darkness. Without "I Dreamed a Dream," there is no Les Miserables, as it is the number audiences most anxiously anticipate with every revival.

2) "Memory:" 'Cats'

"Touch Me! It's so easy to leave me," screams Grisabella, and as the walls of the theatre shatter and the cat rises from her knees, the audience witnesses an awe-inspiring GriZabella (Betty Buckley originally) deliver a slight sense of pride interwoven with puncturing pain.

In the last moments of her life, Grizabella's final words hit with fervor and with a focus on the future, rather than a recoiling from the past, as she ends with "Look, a new day has begun." It is in this acceptance that the song reaches its high note (no pun intended), as the character, forever stuck on her past beauty and characterized by regret, relinquishes her inner sense of rejection, and frees herself of her own shackles.

"Memory" is known for its buildup. Meaning, this song makes you wait for the big moment. However, the verses leading up to "Touch Me" are not to be dismissed as they highlight the character's mentality and view of her own existence, before indulging her epiphanic moment.

From Barbra Streisand to Barry Manilow, "Memory," to this day, is one of the most famous Broadway numbers ever written.

1) "Send in the Clowns:" 'A Little Night Music'

Stephen Sondheim's signature number from A Little Night Music is easily one of, if not the, most well-known Broadway song. Covered by various recording artists, including Barbra Streisand, Judy Collins, and Frank Sinatra, many often forget that this song comes from a musical!

"Send in the Clowns" is all about irony, and the sense of despair and regret it is able to cause. Desiree sings this song after Frederik rejects her, years after she first rejected him. Sondheim uses theatrical imagery in the song – "clowns –" because Desiree is an actress, as he himself once discussed.

Desiree's use of the phrase "send in the clowns" is a theatre joke that relies on the notion of sending in the clowns when all else fails. The idea: the show's a bust, so make them laugh.
The real hitter comes towards the end when she says "Don't bother, they're here," implying that there's no need to "Send in the clowns" on this episode for she and Frederic are the clowns: they have been the present fools all along. So, shouldn't we just laugh at the utter misfortune of it all? Heartbreaking.