BTS' 'Dynamite' Wouldn't Exist Without Katy Perry's 'Firework'
"Dynamite" made history by being BTS' first song recorded entirely in English. During an interview, one of the song's co-writers explained how BTS' fans helped shape "Dynamite." She also explained how Katy Perry's "Firework" influenced the song.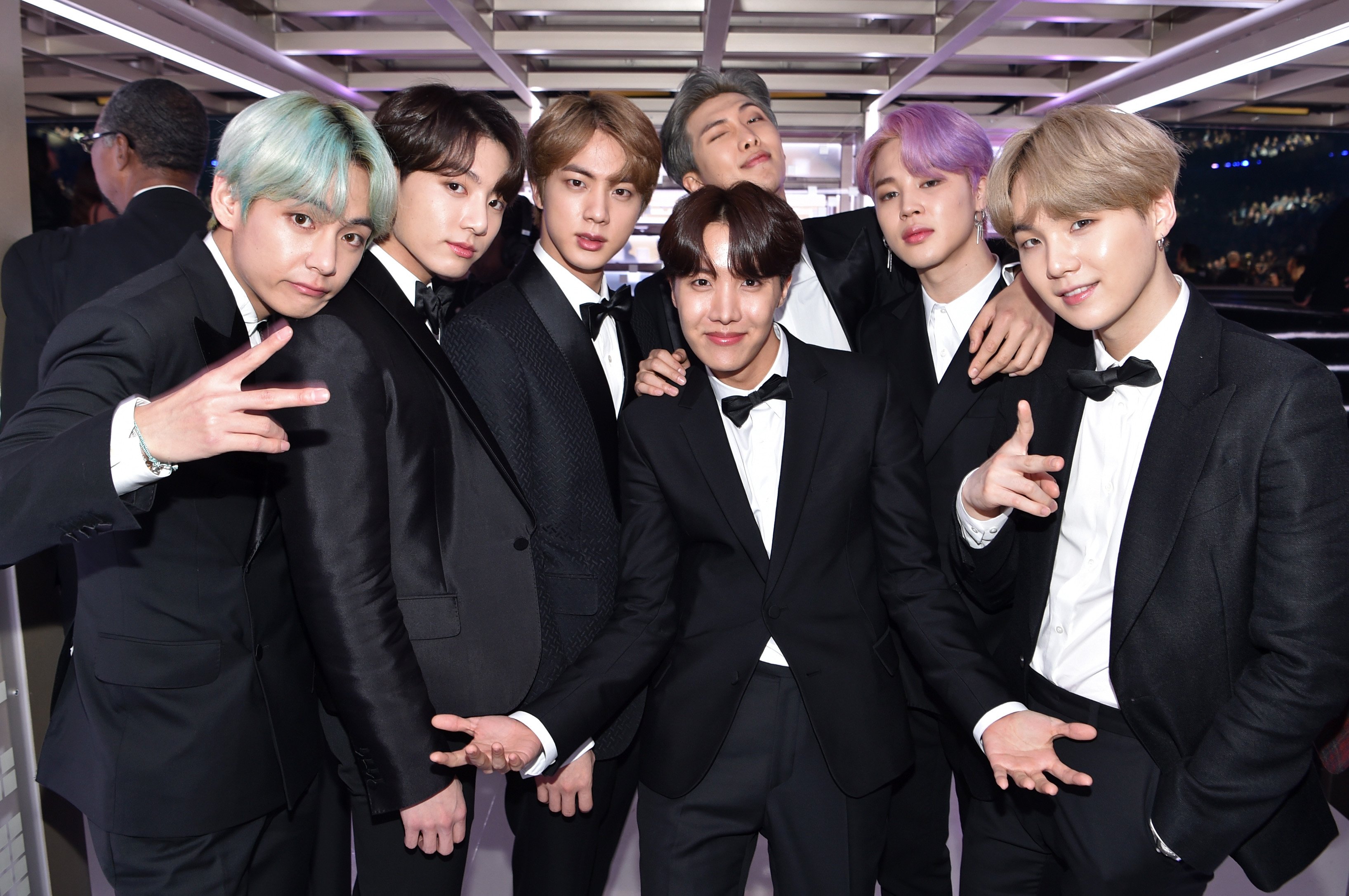 How BTS' fans inspired the 'essence' of 'Dynamite'
"Dynamite" was co-written by Jessica Agombar. During a 2020 interview with Billboard, Agombar discussed some of the influences behind the song. "I went on Twitter and checked all the fan tweets from the ARMY — and I've never, ever come across a fan base like BTS' fan base," she said. "They're absolutely incredible, they're like this huge, huge family.
"I wanted that essence, like a worldwide gang could sing this song and it would be like world domination," Agombar added. "We're all singing something positive and uplifting at this time and I looked at all the tweets from them and I thought, "Wow, the fan base are literally doing the A&R, the PR for this band."
RELATED: BTS: How Barack Obama Inspired One of the Band's Major Hits
Why Jessica Agombar was thinking of Katy Perry's 'Firework' while she was writing the song
Agombar said she wanted to write a song for BTS that had a certain feel. "'It needs to be explosive' — and obviously explosive then became 'Dynamite,'" she said. "Any kind of word like that … I'm always thinking of fireworks, or 'Firework,' because I'm a massive Katy Perry fan."
She further discussed her vision for "Dynamite." "I just wanted anything high-energy," she revealed. "It wasn't a particular lyric, it was a bundle of ideas: explosive, fireworks, dynamite, party, fun, energetic, worldwide takeover."
RELATED: Why Stevie Nicks Cried Watching Katy Perry's 'The One That Got Away' Video
The way fans in the United States reacted to Katy Perry's 'Firework' and BTS' 'Dynamite'
Both "Firework" and "Dynamite" became massive hits; however, one of them reigned supreme on the charts. "Firework" was No. 1 on the Billboard Hot 100 for four weeks, staying on the chart for 39 weeks in total. Perry released "Firework" on the album Teenage Dream. Teenage Dream was No. 1 on the Billboard 200 for one week, remaining on the chart for 265 weeks altogether.
Although it was BTS' first No. 1 song in the United States, "Dynamite" was slightly less popular than "Firework." "Dynamite" was No. 1 for three of its 32 weeks on the Billboard Hot 100. BTS initially released "Dynamite" as a standalone single before including the song on the album Be. Be was No. 1 for one of its 37 weeks on the Billboard 200.
Both songs impacted pop culture. For example, "Firework" appeared in the comedy film The Interview. The Interview depicts Kim Jong-un as a fan of Perry who listens to her music while he drives a tank. "Dynamite" soundtracked the trailer for the movie Clifford the Big Red Dog.
Regardless of which was more successful in the U.S., "Firework" and "Dynamite" are both fantastic pop songs.
RELATED: Did the Singer of the Original 'I Kissed a Girl' Think Katy Perry Stole Her Idea?