Did BTS' Jin Really Know 'Descendants' Actor, Mitchell Hope?
Whether he's studying in Australia or performing in South Korea, Jin is "Worldwide Handsome." When he was younger, this BTS member might've even been friends with a future Hollywood star — Mitchell Hope of Disney Channel'sDescendants. 
Did these two celebrities actually know each other? Here's what we know about the picture that has international ARMYs talking.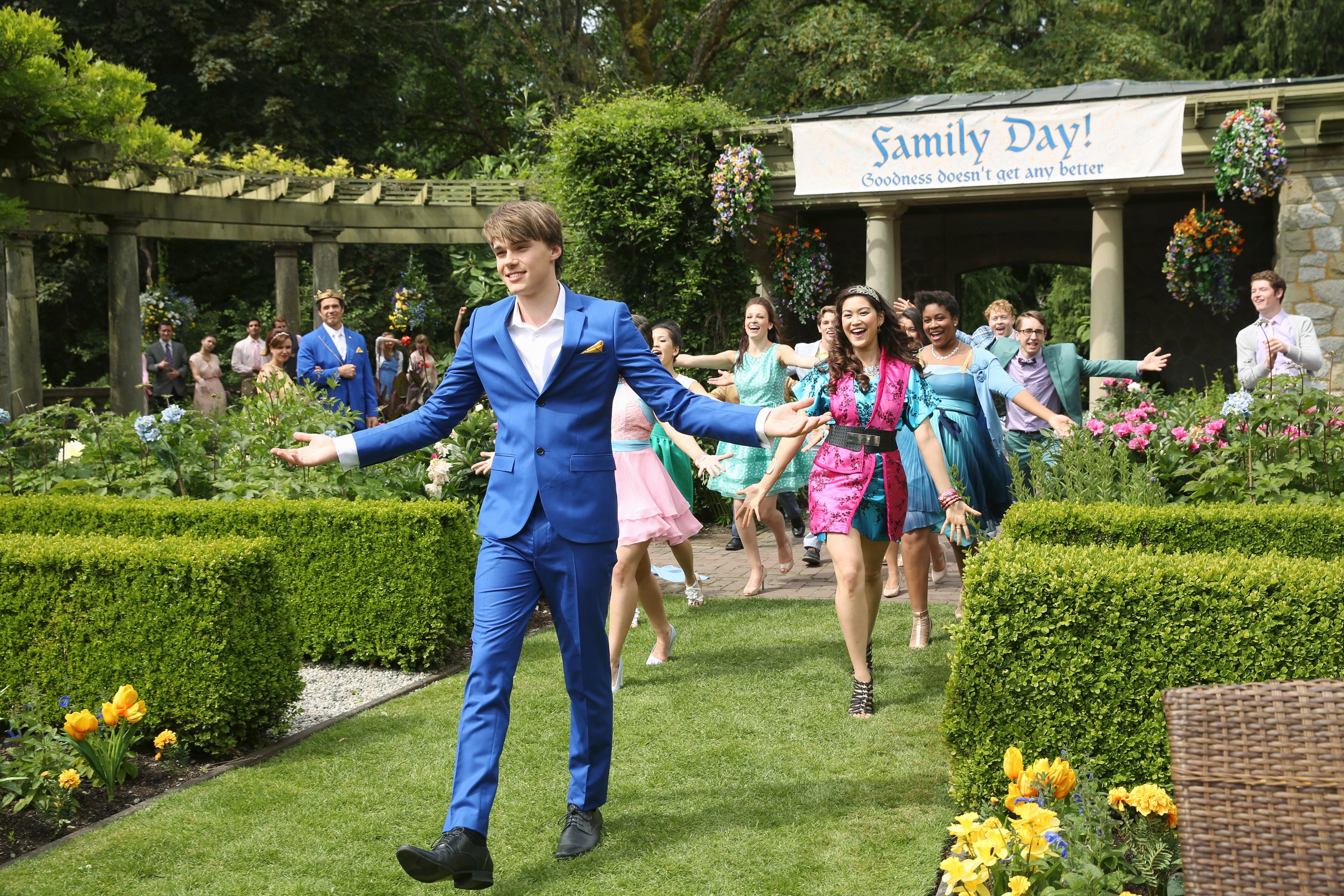 Jin reportedly studied abroad in Australia
There are some older pictures of the BTS members and that includes childhood photos of singer Jin. One picture caught fans' attention because it also had a Hollywood actor, Hope, alongside Jin. 
This model and actor appeared in Disney Channel productions, including Descendants, where he starred alongside Dove Cameron and Sofia Carson. The picture was, reportedly, taken in Australia, where Hope lived at the time. 
Prior to his time with BTS, according to K-Pop Stars, "Jin actually went to Australia as a student exchange for five months to learn English. It was also mentioned that Mitchell Hope was one of his pals during that span of time."
There's a picture some fans expect is Jin alongside Mitchell Hope from Disney Channel 'Descendants''
Although the picture really does look like these two celebrities, neither the BTS member nor the Disney Channel actor confirmed that they knew each other. With plenty of evidence, fans suspect the rumor to be true. 
Some Disney Channel actors have shared their love for BTS, including Maria Canals-Barrera. However, Hope has never shared whether or not he was a member of the ARMY or his current relationship with the K-pop group. 
Hope found success with Disney Channel, appearing in several Descendants movies and even singing "Chillin' Like a Villian" for Descendants 2. He acted as Prince Ben, the son of Belle and the Beast. 
Mitchell Hope appeared in many Disney Channel productions 
Meanwhile, Jin wrote, recorded, and performed songs alongside the other BTS members. He even released the solo song "Abyss" in 2020. During an interview with Weverse Magazine, the idol elaborate on his journey with the boy band.
"Before our debut, I had a clear goal: to debut," Jin said. "I chased after that one goal. After we debuted, I was chasing after a number one hit, and after we got [to] number one I was chasing after major awards."
"And after that, there were a lot of other awards, like from Billboard, and performances to put on, but it wasn't a goal in the sense that it was my goal to debut," he continued. "I'm just happy to be working. Every moment is wonderful and has become like my whole life." 
The "Life Goes On" music video by BTS is now available for streaming on YouTube. The K-pop group's deluxe album, titled Be, is available on Spotify, Apple Music, and most major streaming platforms.