BTS Songs That Start With P to Stream Before 'Proof'
ARMYs are streaming already-released BTS songs while waiting for 'Proof.' Here are some songs by the boy band that start with the letter 'P.'
Proof comes with three new BTS songs and reimagined versions of their already released hits. In the meantime, fans can stream other original tracks by the boy band that starts with the same first letter. 
BTS releases the full-length album 'Proof' in 2022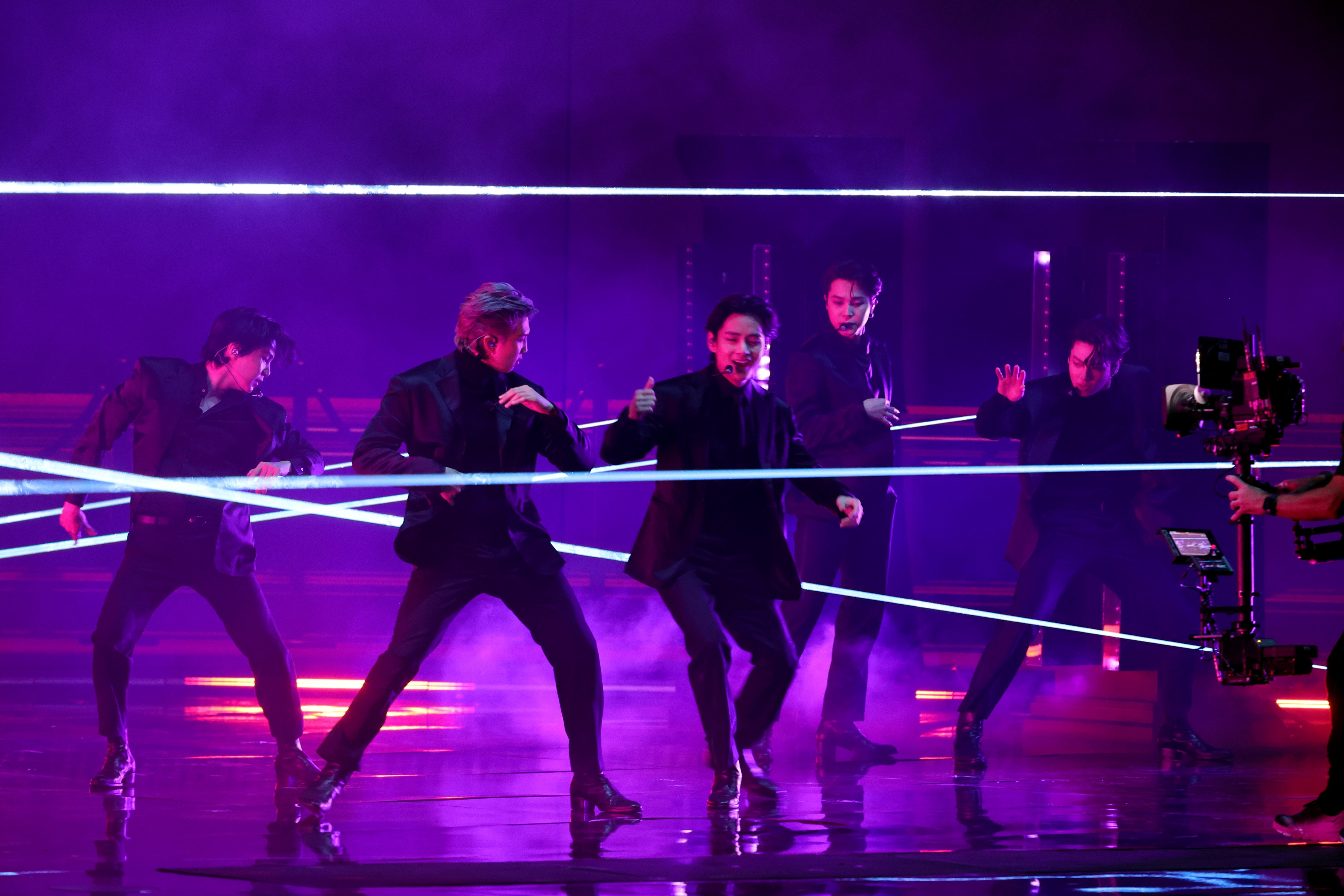 The world's biggest boy band is back with new music — or will be in just a few days. This K-pop group recently announced their upcoming album, Proof, scheduled for release on June 10, 2022.
"The BTS anthology album that embodies the history of BTS will be released as they begin a new chapter as an artist that has been active for nine years to look back on their endeavors," a statement from BIGHIT Music read, according to The Print. 
This upcoming collection will feature the best of BTS' past, present, and future. The album will include new versions of already released fan-favorite songs, including the demos of 'Spring Day,' 'DNA,' 'Jump,' 'Boy In Luv,' and 'I Need U.'
 There are also three new songs featured on Proof —   "Yet To Come (The Most Beautiful Moment,)" "For Youth," and "RUN BTS." ("RUN BTS" refers to the variety show of the same title.)
BTS released 'Permission to Dance' in 2021
They don't need permission to dance. Last year, this K-pop group debuted the single "Permission to Dance" and its corresponding music video. It earned millions of YouTube views, also debuting at No. 1 on the Billboard Hot 100 and Global 200.
This song inspired a dancing trend on social media platforms like TikTok. The BTS members even compiled a video of fan submissions for a special YouTube video. 
BTS also released R&B and instrumental versions of this single, later performing the hit on The Tonight Show Starring Jimmy Fallon. It was this song that inspired BTS' recent concert series — Permission to Dance on Stage. The K-pop group enjoyed a residency in Los Angeles, Korea, and, most recently, Las Vegas. 
BTS' 'Pied Piper' off of 'Love Yourself: Her'
This song is actually about how ARMYs dedicate so much time to BTS. Not that it's a bad thing, but BTS encourages fans to enjoy life outside of their music. "Pied Piper" became a fan-favorite track, with the boy performing it live on several occasions. 
'Paradise' from BTS' 'Love Yourself: Tear'
It's ok to take a break from life's crazy moments. BTS released Paradise along with Love Yourself: Tear. Since then, it has earned over 100 million plays on the music platform Spotify.
RM's solo song 'Intro: Persona'
Technically, this is a solo song and not a group BTS song. Still, "Intro: Persona" is included on BTS albums Map of the Soul: Persona and Map of the Soul: 7. It was written and performed by the group's leader and rapper RM. 
BTS' Proof premieres on June 10, 2022. Until then, fans can stream already released songs, including the 2021 Grammy-nominated single, "Butter."