BTS' V Only Became Interested in Golf Because of a Shia LaBeouf Movie
Aside from his love for photography and his work with BTS, V is a huge movie buff. This artist even mentioned his newest hobby, golf, came from watching The Greatest Game Ever Played.
BTS' V is the singer behind solo songs 'Winter Bear' and 'Inner Child'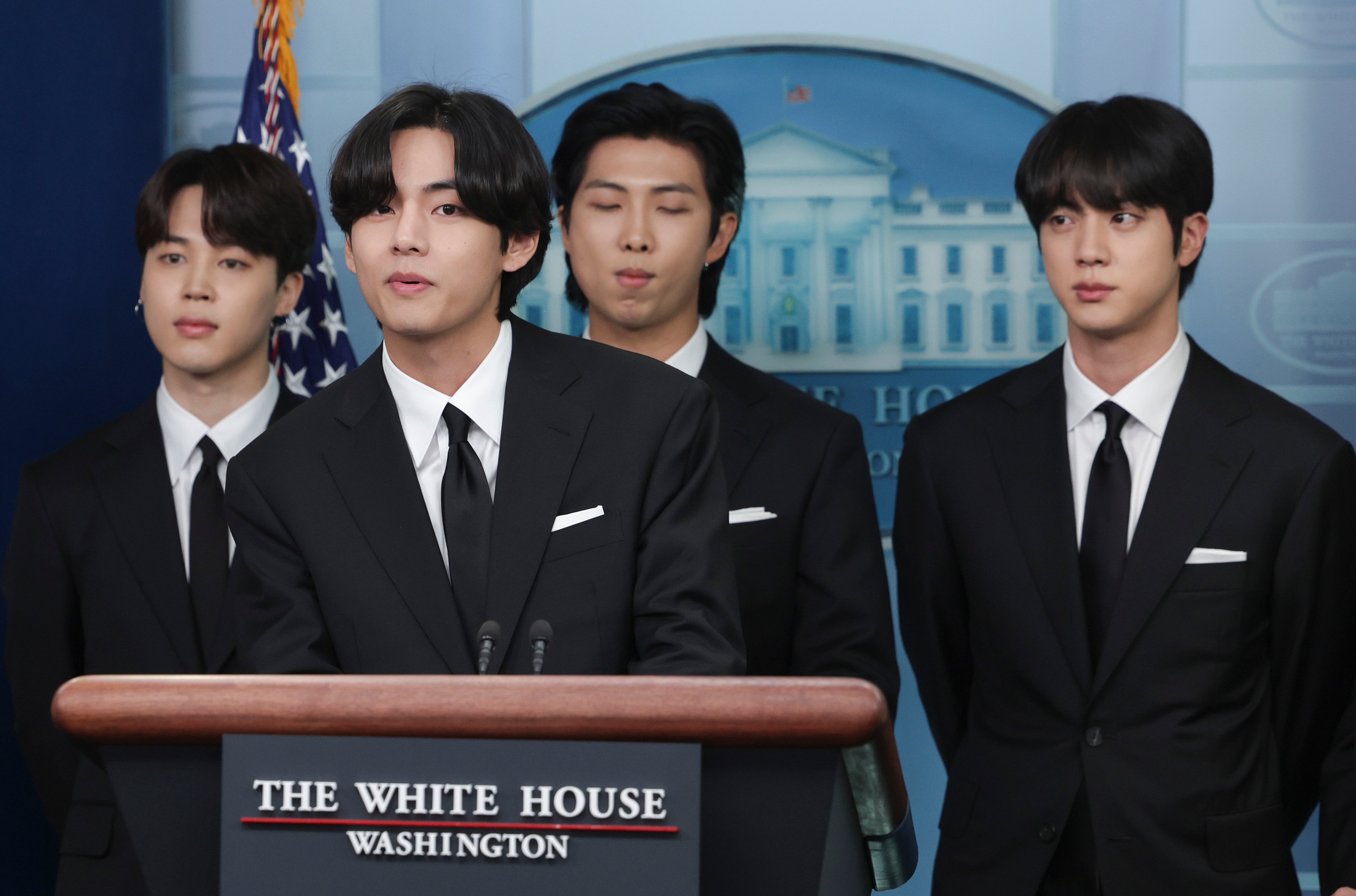 As a member of BTS' "maknae line," V is a singer and dancer for BTS, appearing on group songs "Life Goes On," "Yet To Come," "Dynamite," and "Butter." Real name Kim Taehyung, this artist also had solo songs like "Inner Child" featured on group albums.
Aside from his role in BTS' "Vocal Line," V recently learned how to play the trumpet, sharing a video clip on Instagram. He appeared as the creative director for Be (Deluxe Edition), creating his own "room" concept for one of the album's photoshoots. He even showcased his photography skills in the "Winter Bear" music video, now available on YouTube.
BTS' V bought golf shoes the day after watching 'The Greatest Game Ever Played'
V is passionate about jazz and photography. During an interview with Weverse Magazine, V discussed some of his hobbies outside of music. Recently, that included an interest in golf. 
"I didn't actually used to like golf," V said, according to a translation. "You have to wait a long time before you can hit the ball, and everything depends on a single swing. To be honest, I'm the kind of person who improvises everything. I randomly saw this movie, with Shia LaBeouf, called The Greatest Game Ever Played. That movie was great."
"Watching that movie introduced me to the clothes, atmosphere, and everything all at once, so I bought some golf shoes the next day," he continued.
The movie mentioned is a 2005 American biographical sports film detailing the journey of a blue-collared worker fighting prejudice on the golf course. The Greatest Game Ever Played also features Stephen Dillane and Peyton List, with V learning golf shortly after watching.
"I tend to jump on things as soon as I'm hooked," V said. "I'm sure they were just saying it to be nice, but other people told me I'm good at it, and that got me excited. And after I started playing, I noticed golf has its own unique atmosphere, which was really good."
BTS' V plays sports on some episodes of 'Run BTS'
When these artists appear on RUN BTS, they sometimes complete in non-music-related challenges. For one episode, they competed against each other in tennis. In another clip, they played badminton with frying pans, ping pong paddles, and everything in between. 
V even plays sports during Bangtan Bombs, with the singer tossing around a basketball with RM before BTS' appearance on The Late Show. Of course, when he's not making music with the K-pop group, V is working on his solo mixtape, with fans anticipating a 2022 release date. 
RELATED: BTS' V Created His Own Boutonniere During 1 'Run BTS' — The Flower Broke Less Than a Minute Later