BTS: What Members of NSYNC Said About the K-pop Band
BTS are one of the most popular K-pop groups today and NSYNC were one of the most popular boy bands in the 1990s. Lance Bass, one of the most famous NSYNC members, opened up about his thoughts on BTS and their success. In addition, NSYNC's Joey Fatone had some advice for the members of BTS. Here's a look at what they had to say — and at whether BTS are more successful than NSYNC in the United States.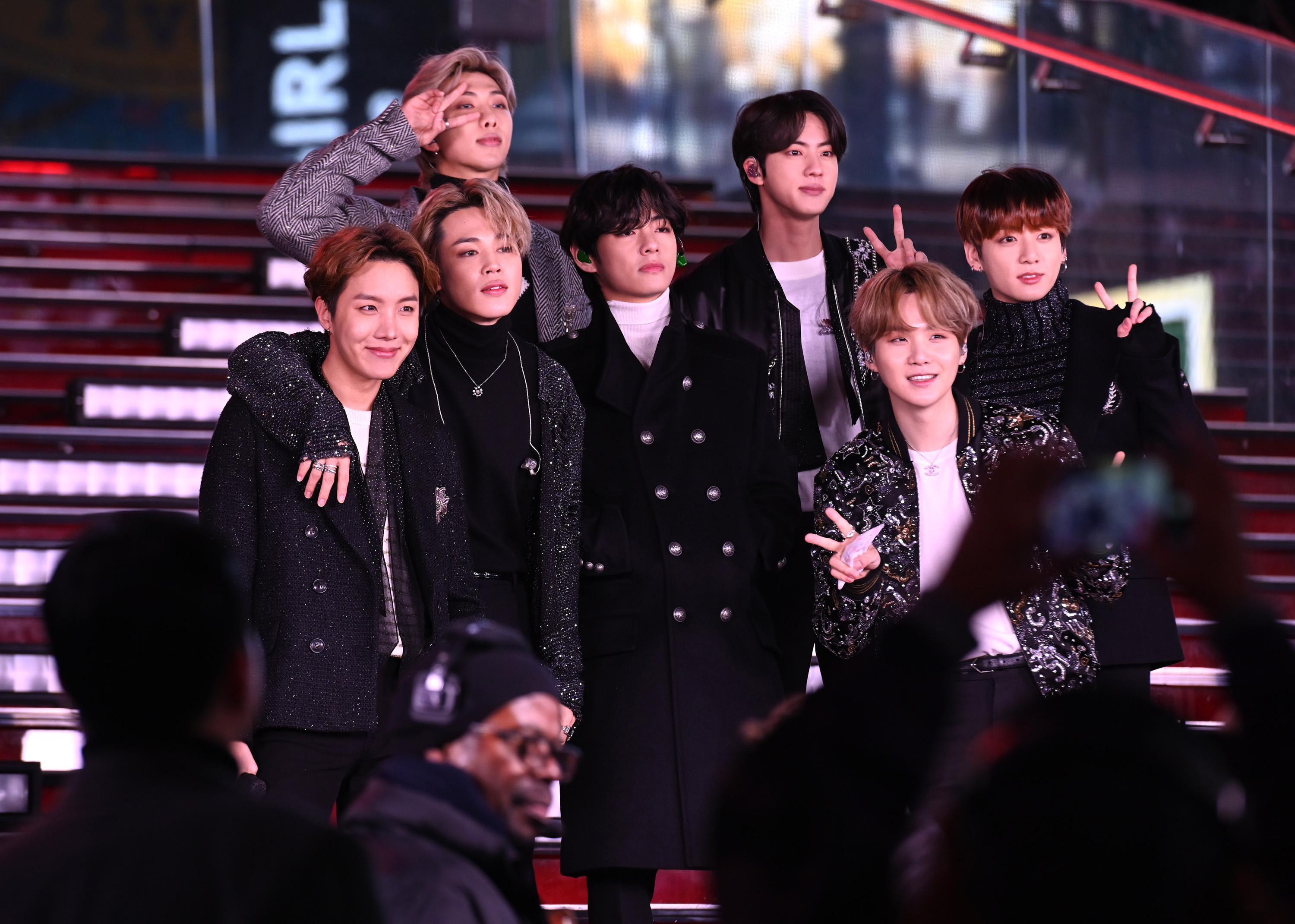 What Lance Bass had to say about K-pop
In an interview with BuzzFeed, Bass said "I love K-pop. It's so fun and it's different. You know, something that this country's never seen before. "I think it's fun because I like performances," he added. "So when I go to a show, I want to be entertained, and when you have that many people, you can have a lot of fun onstage."
Bass said part of BTS' success stemmed from the different personalities of the different members. "And I think that's why the fandom is so crazy, because all of them have that one or two that they just love and they support," he said. "And it's fun! It's fun to see a group of different personalities all work together." He compared the different personalities of the members of BTS to the different personalities of the Spice Girls.
Joey Fatone gives BTS some advice
Bass wasn't the only former NSYNC member to comment on BTS. According to Elle, Fatone gave the South Korean band advice. "The advice is stay together," he said. "Keep going, and know that there's other projects that you can definitely do, but if you ever do that, separate, take a break, and then come back." Fantone's advice is especially interesting considering NSYNC broke up and never reunited aside from brief live performances.
Does BTS have more hits than NSYNC?
Like many of us, two former members of NSYNC have opinions about BTS. This raises an interesting question: have BTS' singles performed as well in the United States as NSYNC's singles?
Only one NSYNC single reached the pinnacle of the Billboard Hot 100: "It's Gonna Be Me." In addition, four of their other singles reached the top 10: "This I Promise You," "Bye Bye Bye," "Girlfriend," "Music of My Heart," and "(Gd Must Have Spent) A Little More Time on You." While NSYNC didn't have as many hits as Elvis Presley or The Beatles, they were a formidable force on the charts.
On the other hand, BTS has released two Billboard Hot 100 No. 1 singles: "Dynamite" and "Savage Love." Three of their other singles reached the top 10: "Boy with Luv," "ON," and "Fake Love." In conclusion, BTS has more No. 1 hits but NSYNC has more top 10 hits overall. Since the former band is still releasing music, they could conceivably release more top 10 singles than NSYNC in the future. Regardless, former NSYNC members have had some interesting things to say about BTS.