Caitriona Balfe Sounds Like She Is Ready to Leave 'Outlander' in a New Interview — Is Her Contract Up After Season 7?
ARTICLE HIGHLIGHTS
Caitriona Balfe shot season 6 of Outlander and the hit Belfast during the current Droughtlander.
In a new interview about her life and career, it started to sound like she may be ready to wrap up her time on the STARZ hit.
Balfe thinks season 7 would be a nice time to call it quits since that would be the 10-year mark for the show.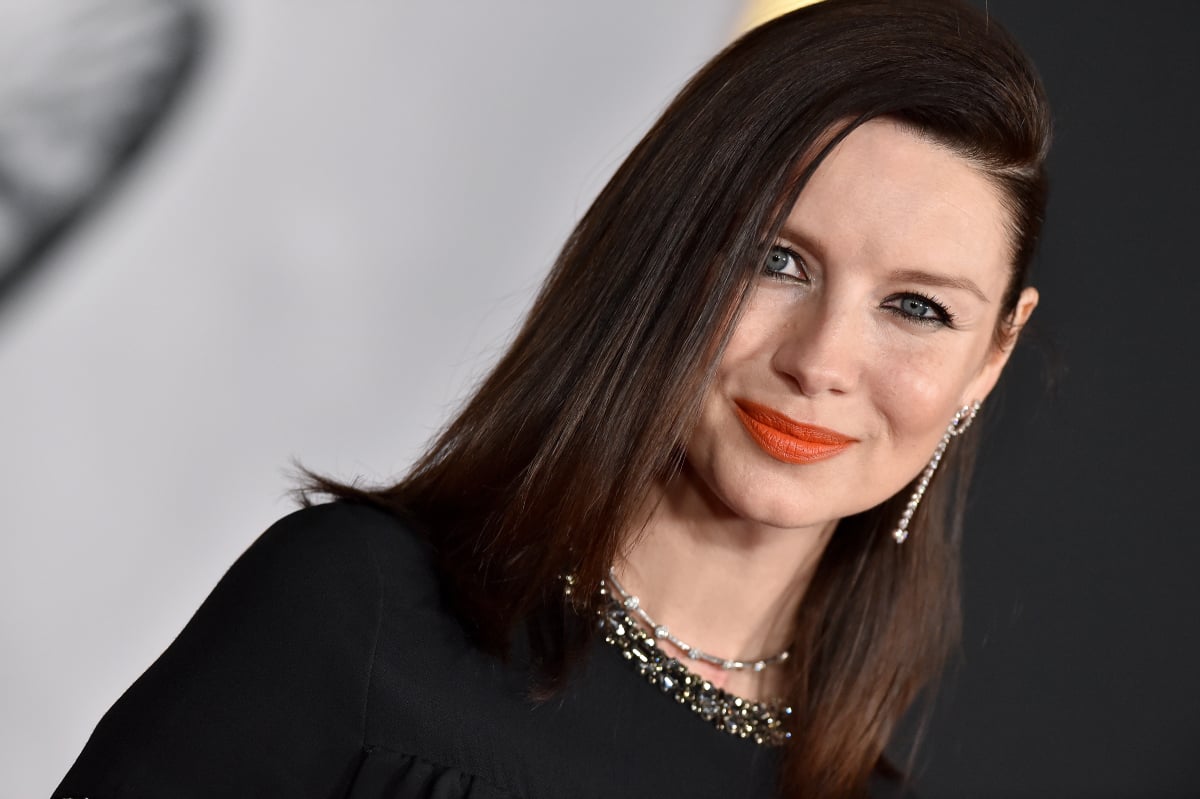 Caitriona Balfe has been extremely busy during the current, seemingly never-ending Droughtlander. In addition to filming the highly-anticipated Outlander season 6, Balfe also shot Belfast with Jamie Dornan and did a ton of press for that Oscar-worthy project. The 42-year-old former model also became a mom when she welcomed her first child with husband Tony McGill.
In a recent interview, Balfe talked about her life, career, and the whirlwind of the last two years since Outlander season 5 aired. As she answered the various questions, the Irish beauty started to sound like she's ready to leave Outlander and the role of Claire Fraser. Could season 7 be the end for Balfe and the time-traveling drama?
Production for 'Outlander' season 7 begins soon
As Outlander fans know, the pandemic brought season 6 production to a halt and extended the current Droughtlander to nearly two years. The cast and crew were finally able to get back to work in early 2021 after an unexpected eight-month break. And the season 6 premiere has been scheduled for March.
The next break between seasons won't be nearly as long. As the truncated season wraps up on Starz in the spring, the cast and crew will be preparing to shoot the super-sized season 7. It will feature 16 episodes, and the expectation is the season will premiere early next year.
Caitriona Balfe's contract is up after season 7
According to ClaireandJamie.com, both Balfe and her co-star Sam Heughan (Jamie Fraser) renewed their Outlander contracts through season 7 after their initial agreements expired at the end of season 6. But neither star has signed on for more Outlander beyond that.
At this point, Outlander has been such a success for Starz that there's zero chance they will end the series before it reaches the proper ending of Diana Gabaldon's upcoming tenth and final book. That means a total of 10 seasons, with four more seasons to film. And that will likely take at least four to five years to accomplish.
Caitriona Balfe sounds like she's ready to leave 'Outlander'
After working as a model in Paris for nearly a decade, Balfe made the transition to acting at the age of 29. She scored some small parts before landing the role of Claire Fraser in 2013. But with Outlander's grueling nine to 12-month filming schedule each season, the series has dominated her acting career.
"The beauty of this show is that it's opened a lot of doors. The tough part about it is that we don't have any time to really take advantage of it," Balfe told Vanity Fair.
She has managed to film a few projects between seasons, like Jodie Foster's Money Monster, Ford v. Ferrari with Christian Bale and Matt Damon, and Kenneth Brannagh's Belfast. But it sounds like she's interested in expanding her acting horizons away from Outlander and more toward theater and film.
Some decisions are above her pay grade
Balfe explained that when they finish filming season 7 later this year, they will be close to the Outlander 10-year mark. She admitted that would be a good time to call it quits, but she's not sure what's coming next for the series.
"We will have hit the almost 10-year mark by the end of that, which feels like a nice kind of time frame, but we don't know. Those decisions are far above my pay grade," Balfe said.
Caitriona Balfe wants to direct
When Outlander does eventually come to its inevitable end, Balfe hopes to do some theater. She'd also like to find other meaty film roles, but her biggest career goal is directing.
Balfe revealed that there was a plan for her to direct in season 6, but the pandemic and her pregnancy — plus the fact that she's the star of the show — made the logistics too complicated. As for her directing an episode in season 7, Balfe says it feels unlikely.
"It's something I've been talking about doing on the show. It's falling a little on deaf ears," Balfe said. "It [season 6] would've been the perfect chance for me in a very safe space. I'm so close with all of our camera crew, and they were always having conversations about what lens they're using and what frame it is and they're really always super helpful in giving me as much information as I want. It's a shame, but out of my hands."
Outlander season 6 premieres Sunday, March 6 on Starz.
RELATED: 'Outlander' Star Caitriona Balfe Reveals She Lives a 'Slightly Nomadic' Life With Tony McGill and Their New Son