'Call the Midwife' Cast Reveals They Definitely Cry When Watching the Show
If there was ever a show designed to bring on the waterworks, Call the Midwife is it. In every episode, the long-running PBS series (now in its 10th season) about nuns and midwives working in an impoverished mid-century London neighborhood delivers more than its share of emotional moments, from joyous births to heartbreaking deaths, and everything in between. 
Viewers who find that they need to watch Call the Midwife with the Kleenex handy aren't alone. It turns out the show's cast is often reduced to tears by the show's storylines as well. 
'I cry watching myself,' one 'Call the Midwife' star confesses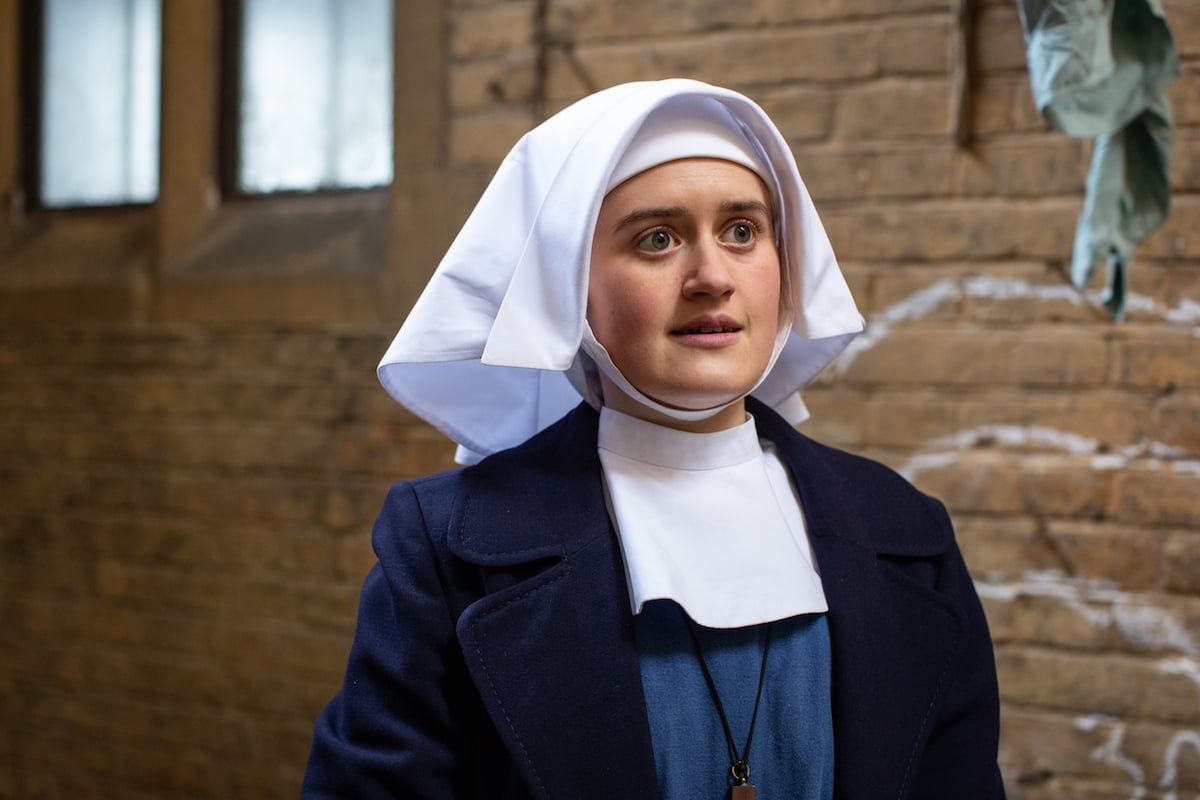 During a press conference at the PBS's summer 2021 TCA press tour, Call the Midwife cast members got real about the strong feelings the show can bring on. 
"I cry when I read the scripts," confessed Jenny Agutter, who plays Sister Julienne.
Others said they got teary when seeing themselves act out the show's stories on screen. 
"I cry a lot. I cry watching myself," admitted Ella Bruccoleri, who portrays Sister Frances. "I don't know if that's completely egotistical. I feel like I'm watching Sister Frances, and I cry for her."
Stephen McGann says things get extra emotional in the 10th anniversary special   
Call the Midwife delivers new, tear-inducing moments every Sunday night. And there have been a lot of those moments over the past decade, some of which will be revisited in Call the Midwife: Special Delivery, the show's upcoming 10th-anniversary special.
"I know you guys are going to get to see our 10th-anniversary special, which looks back," said Stephen McGann, who plays Dr. Turner. "A lot of our U.K. fans who've seen that episode cried like babies even over, just looking back over the trajectory of our 10 years. I cried watching it."
What to expect from the next episode of 'Call the Midwife' 
Before the show's anniversary special airs, fans still have several more episodes of Call the Midwife Season 10 to enjoy. In the Oct. 31 episode, Sister Hilda (Fenella Woolgar) is away on a refresher course. That means that Sister Julienne has to fill in on home visits. Meanwhile, an overprotective mother struggles to cope with her teen daughter's pregnancy, much to the frustration of new pupil midwife Nancy (Megan Cusack). 
Trixie (Helen George) continues to keep in touch with the recently widowed Matthew Aylward (Olly Rix), who calls her looking for advice on how to fire a nanny. In a teaser (via YouTube), the stylish nurse says that she feels her work is better than any husband could be. But it definitely seems like the show is setting up a possible romantic pairing between the two. Finally, our other favorite couple, Cyril (Zephryn Taitte) and Lucille (Leonie Elliott), celebrate their engagement after he asked her to marry him in episode 4. 
Call the Midwife airs Sundays at 8 p.m. ET on PBS (check local listings). Call the Midwife: Special Delivery airs Sunday, Nov. 21. 
Check out Showbiz Cheat Sheet on Facebook!