'Call the Midwife' Season 11 Finale: [Spoiler] Returns to Help After Tragedy
Nonnatus House is left reeling after a devastating tragedy in the 'Call the Midwife' Season 11 finale. Fortunately, a beloved character returns to help everyone get through the crisis.
Will Nonnatus House be able to survive this crisis? After a devastating train crash in the last episode of PBS's Call the Midwife, the nuns, nurses, and members of the surrounding community struggle to cope with the crisis as they worry about the fate of two of their own. Thankfully, a familiar face returns to help them get through the disaster in the show's eleventh season finale, which aired May 8. 
[Warning: This article contains spoilers for the Call the Midwife Season 11 finale.] 
Who died in the 'Call the Midwife' Season 11 finale? 
Call the Midwife fans were left reeling by a shocking turn of events in the final moments of episode 7. Dr. Turner (Stephen McGann), Nurse Corrigan (Megan Cusack), and Sister Julienne (Jenny Agutter) were traveling home from a midwifery conference when the train they were on crashed. Nancy suffered only minor injuries and was able to escape. But Dr. Turner and Sister Julienne, who were in a different carriage, were both unconscious and possibly seriously injured. 
Episode 8 quickly revealed that both Dr. Turner and Sister Julienne had survived the accident, though that didn't mean they were completely out of the woods. Dr. Turner had a serious head injury. Sister Julienne suffered what appeared to be a heart attack shortly before they were rescued. While it was touch and go for a bit, both were on the road to recovery by the time the credits rolled, with Sister Julienne relieved to learn that her symptoms were caused by the stress of the accident, not her failing heart. 
 Unfortunately, things did not turn out so well for two other characters. Dorothy Carnie (Stephanie Jacob), who worked serving tea to passengers on the train, was seriously hurt in the crash. She died soon after. Engineer Lionel Corbett (Marc Elliott) also died. 
A new mother copes with a devastating loss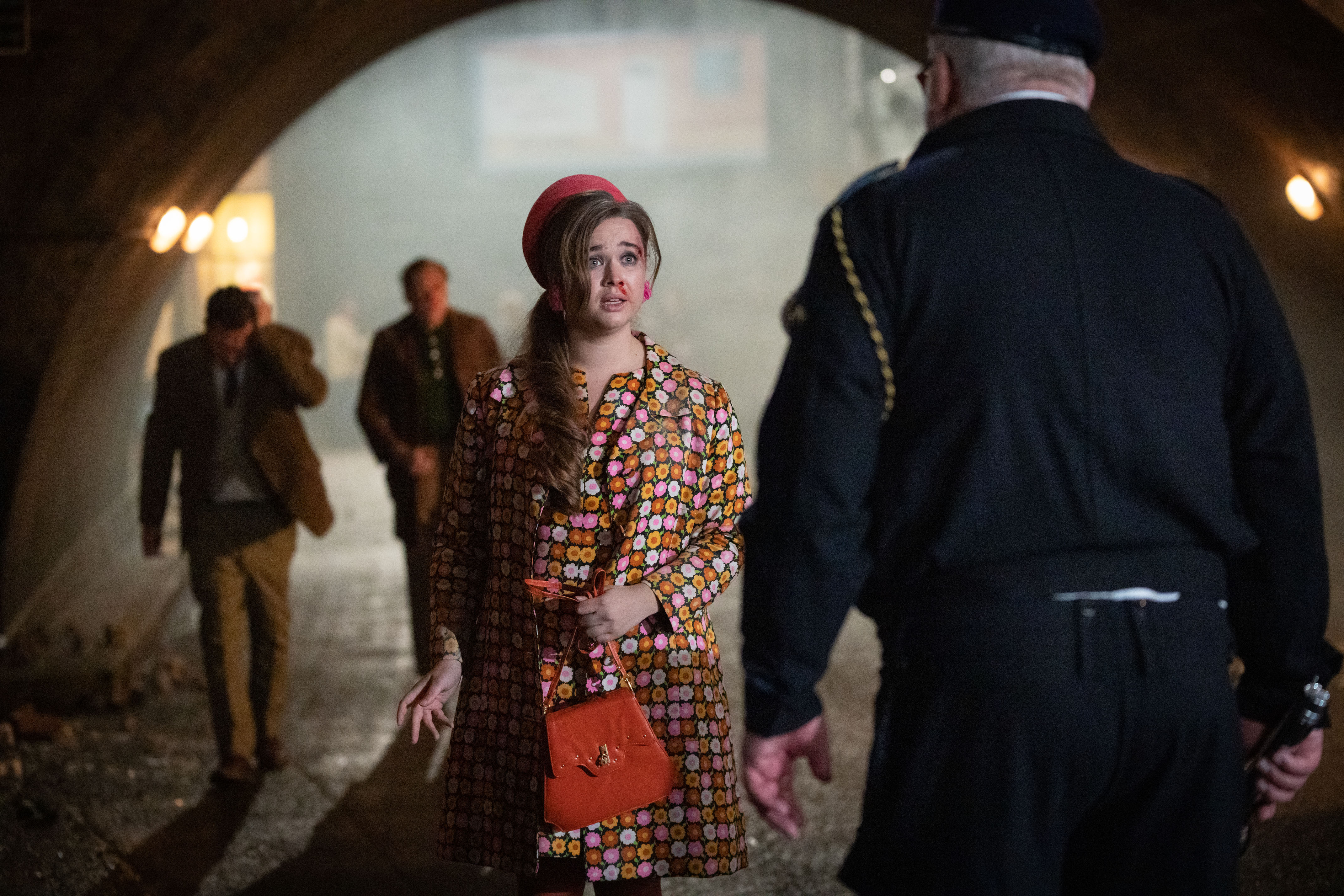 While both Dorothy and Lionel's deaths were tragic, his came with a particularly devastating twist. At the moment the crash happened, his wife Edina (Maya Saroya) was in labor with their second child. She gave birth to a baby boy, but Sister Hilda (Fennella Woolgar) then had to break the news about the accident.
Edina's grief was compounded by her fear that he might have been responsible for the tragedy. However, an autopsy revealed that he had an undiagnosed brain tumor. That caused him to have a seizure and lose consciousness, leading to the disaster. 
Sadly, the train crash was not the only tragedy in Call the Midwife's Season 11 finale. Teen mom Carole Reece (Ellie-May Sheridan), who went into labor during episode 7, delivered a stillborn baby. But Carole and Dorothy's daughter ended up bonding after their twin losses. Carole's baby was buried with Dorothy, in keeping with an old tradition of laying unbaptized infants to rest with the recently deceased. Dororthy's daughter also took the lonely Carole under her wing, giving her some of the love and support she was craving. 
Nurse Crane returns to set things right 
The train crash led to an all-hands-on-deck situation at Nonnatus House, as the nurses and midwives cared for those who'd been injured in the accident. But with Sister Julienne out of commission, there was a sense that no one was steering the ship. Miss Higgins (Georgie Glen) took it upon herself to summon Nurse Phyllis Crane (Linda Bassett), who had been away on vacation for the past few episodes. She swiftly returned and whipped everybody into shape. However, she couldn't hide her shock at finding that Matthew Aylward (Olly Rix) and Cyril Robinson (Zephryn Taitte) had both spent the night in the convent. 
"The clinical room needs cleaning, the autoclave needs loading, and all medical supplies require a stock check," she chided a barely awake Sister Frances (Ella Bruccoleri) and Nurse Corrigan. 
By the episode's end, everyone had come together at Nonnatus House for a welcome home meal for Sister Julienne. They had been through a lot but faced it together, and they were ready for whatever else might come their way. 
Call the Midwife Season 12 will premiere in 2023 on the BBC, Radio Times reports. A U.S. air date has not been announced. 
Check out Showbiz Cheat Sheet on Facebook!