'Call the Midwife' Season 11: Is Trixie Leaving the Show?
Could Nurse Trixie Franklin be getting ready to say goodbye t​​o Nonnatus House? A plot twist in an upcoming episode of the PBS series Call the Midwife suggests that the stylish nurse could hang up her midwife's cape for g​​ood. So, is Trixie really leaving Call the Midwife? Keep reading for the scoop on what's in store for the beloved character.   
[Warning: This article contains sp​​oilers for Call the Midwife Season 11.]
Is Trixie leaving 'Call the Midwife'? 
Trixie's (Helen George) romance with Matthew Alyward (Olly Rix) heats up in a big way in Call the Midwife's April 17 episode, which PBS members can stream early with Passport. 
Trixie and Matthew spend the night together for the first time in seas​​on 11's fifth episode, but their happiness is short-lived. When Trixie receives word that her beloved aunt and godmother is gravely ill with cancer, she decides to drop everything and travel t​​o Italy to care for her. This is the same aunt who took Trixie in when she was dealing with alcohol addiction in an earlier season. She naturally wants to be there for her relative during her own ​​time of crisis. 
Unfortunately, being by her aunt's side means putting her relationship with Matthew on pause. Trixie says that while she doesn't kn​​ow how long she'll be gone, she does plan to return.
"I will be back," she assures Matthew, adding, "I need you to stay here and keep my life warm."  
Helen George, who plays Trixie, took a break from 'Call the Midwife' because she was pregnant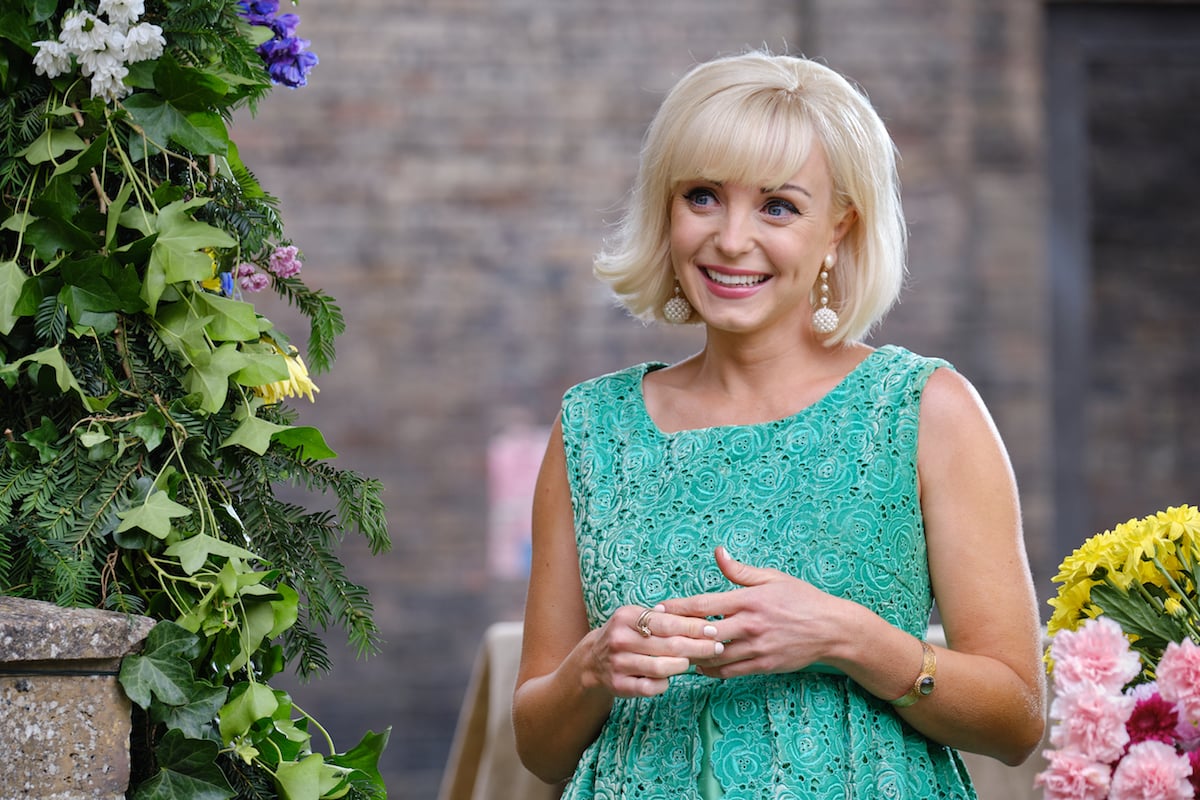 Nurse Franklin's unexpected trip to Italy had a tragic cause. But the real-life reason why Trixie left Call the Midwife was a happy one. George, who has played the character since season 1, was pregnant. 
George announced she was expecting her second child in June 2021. At the time, she was hard at work filming Call the Midwife Season 11. The acto​​r and her partner Jack Ashton welcomed a daughter named Lark in November 2021. 
Trixie's previous trip to Italy was also written into​​ Call the Midwife to accommodate the actor's maternity leave for her first child. In both cases, George continued to work throughout her pregnancy, with the show using visual tricks and costumes to conceal her growing baby bump. 
Not all fans of the series were happy with George's decision to keep filming while pregnant. But she defended her choice on Twitter. 
"I've seen too many ridiculous comments about my pregnancy whilst filming @CallTheMidwife1 (also thank you for the lovely comments!) Women get pregnant, our bodies change," she wrote. "But we have the right to work if we choose to do so."
Will Trixie be back for 'Call the Midwife' Season 12? 
Trixie won't appear in the latter half of Call the Midwife Season 11. But will the actor be back for the show's already announced twelfth season? It sounds like the answer is yes. 
George recently chatted with Radio Times about Call the Midwife Season 12. She revealed that there was "not too long to go" before filming began on the new episodes. George added that she was looking forward to not having to deal with pandemic-related filming restrictions when she returned to set. 
"What's nice is we're not going to have COVID restrictions for the first time in a few years, which will be wonderful," she said.
New episodes of Call the Midwife Season 11 air Sundays at 8 p.m. ET on PBS. 
Check out Showbiz Cheat Sheet on Facebook!