'Call the Midwife' Season 12: What We Know So Far
'Call the Midwife' Season 12 is already filming, and Helen George is confirmed to return as Nurse Trixie Franklin. New episodes will air in 2023 on BBC.
TL; DR: 
The Call the Midwife Season 11 finale aired May 8 on PBS. 
The show has been renewed for seasons 12 and 13. 
Production is underway on new episodes, with Helen George confirmed to return as Nurse Trixie.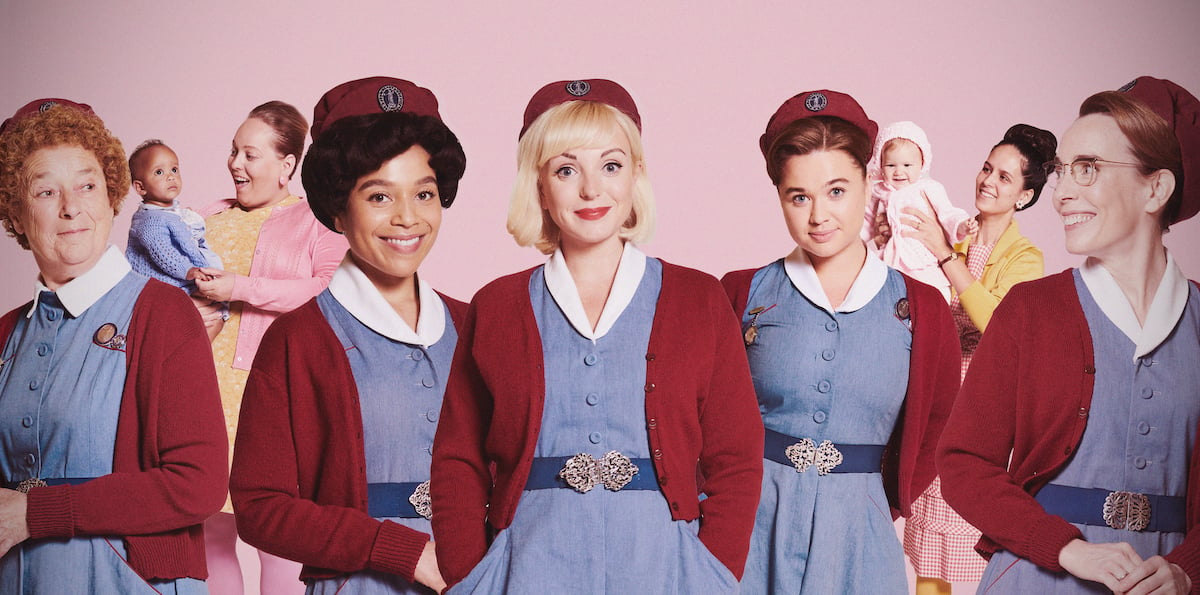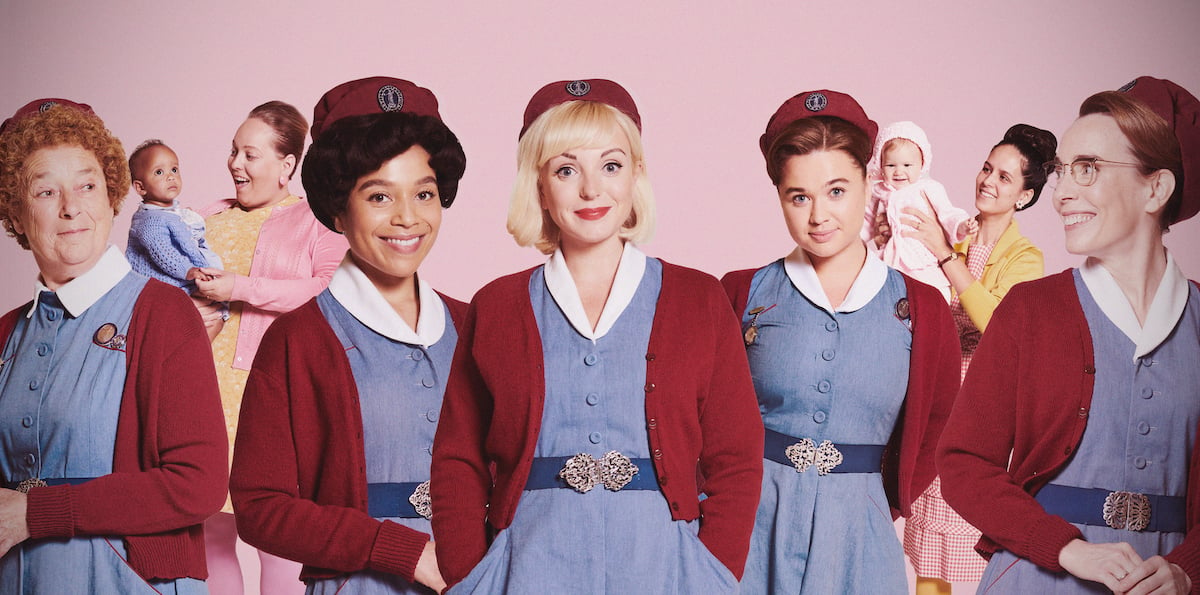 [Warning: This article contains minor spoilers for the Call the Midwife Season 11 finale.] 
Call the Midwife Season 11 came to an end May 8 with a tension-filled episode that had viewers guessing about the fate of two beloved characters. Fortunately, everything turned out OK in the end, and the episode ended with everyone gathering at Nonnatus House for a much-deserved celebration after a difficult time.
The episode's final moments almost had the feeling of a series finale, but fans needn't worry that they've seen the last of Sister Julienne, Nurse Corrigan, and the other nuns and midwives. Call the Midwife is confirmed to return for seasons 12 and 13. 
'Call the Midwife' will return for Season 12 and 13 
Call the Midwife has lasted more than 10 seasons, and it's still going strong. The show – which airs on the BBC in the U.K. – has been renewed for season 12 and 13, the network announced in April 2021.
"It's an incredible privilege to be able to look back on a decade of Call The Midwife, and yet know that our journey is still very far from over," creator Heidi Thomas said in a statement. "We are thrilled to be going on for a few more years! Like Nonnatus House itself, we have a proud past but an even more exciting future – full of old favorites, fresh faces, higher hemlines, new ideas. The stories we tell are like babies – they never stop coming, we love them all, and we vow to do our best by every single one."
Production on new episodes is underway in the U.K.
Production is already underway on Call the Midwife Season 12. The show's official Twitter recently shared an image of the Turner family celebrating the holidays in the annual Christmas special. Another post confirmed the return of Helen George as Nurse Trixie Franklin. George was absent from the last few episodes of season 11 because she was on maternity leave. 
"​​Helen is now ready to get back into the saddle of her bicycle to minister to the women of Poplar once more!" read a post on the show's official Facebook page. "We are thrilled to have her back, and just can't wait to show you the next developments in Trixie's journey."
Call the Midwife's 2022 Christmas special will air later this year. (It typically airs on Christmas Day in both the U.S. and the U.K.) Season 12 will premiere in 2023 on the BBC. A U.S. air date has not yet been announced. 
'Call the Midwife' actor Ella Bruccoleri thinks the show can 'go on and on'
Call the Midwife has been on the air for a decade, and at least two of the show's stars think it could last another 10 years. 
Ella Bruccoleri, who plays Sister Frances, recently spoke with Radio Times about the series. 
"It's the kind of show that you could stick with [as an actor]," she said. "I feel it will go on and on and on … there would be an uproar if it didn't."
Her co-star Megan Cusack, who plays Nurse Nancy Corrigan, agreed. 
"People love it,"she said. "It's great. And everyone's brilliant in it. The crew and production and everyone behind the scenes are all so amazing … That keeps people in it and that's what keeps shows going." 
"When people want to stay together, they stay together," she added. "And that's what's so beautiful about the show. So who knows. It could go on for years."
Check out Showbiz Cheat Sheet on Facebook!