'Call the Midwife': Everything We Know So Far About Season 10
Call the Midwife fans have something to celebrate. The PBS/BBC drama about a group of nuns and midwives working in London's East End has started filming after the coronavirus (COVID-19) pandemic forced the show to delay production. The news, which was announced August 18, means viewers can look forward to seeing a Christmas special later in 2020 and the rest of season 10 sometime in 2021. 
'Call the Midwife' Season 10 will be shorter than usual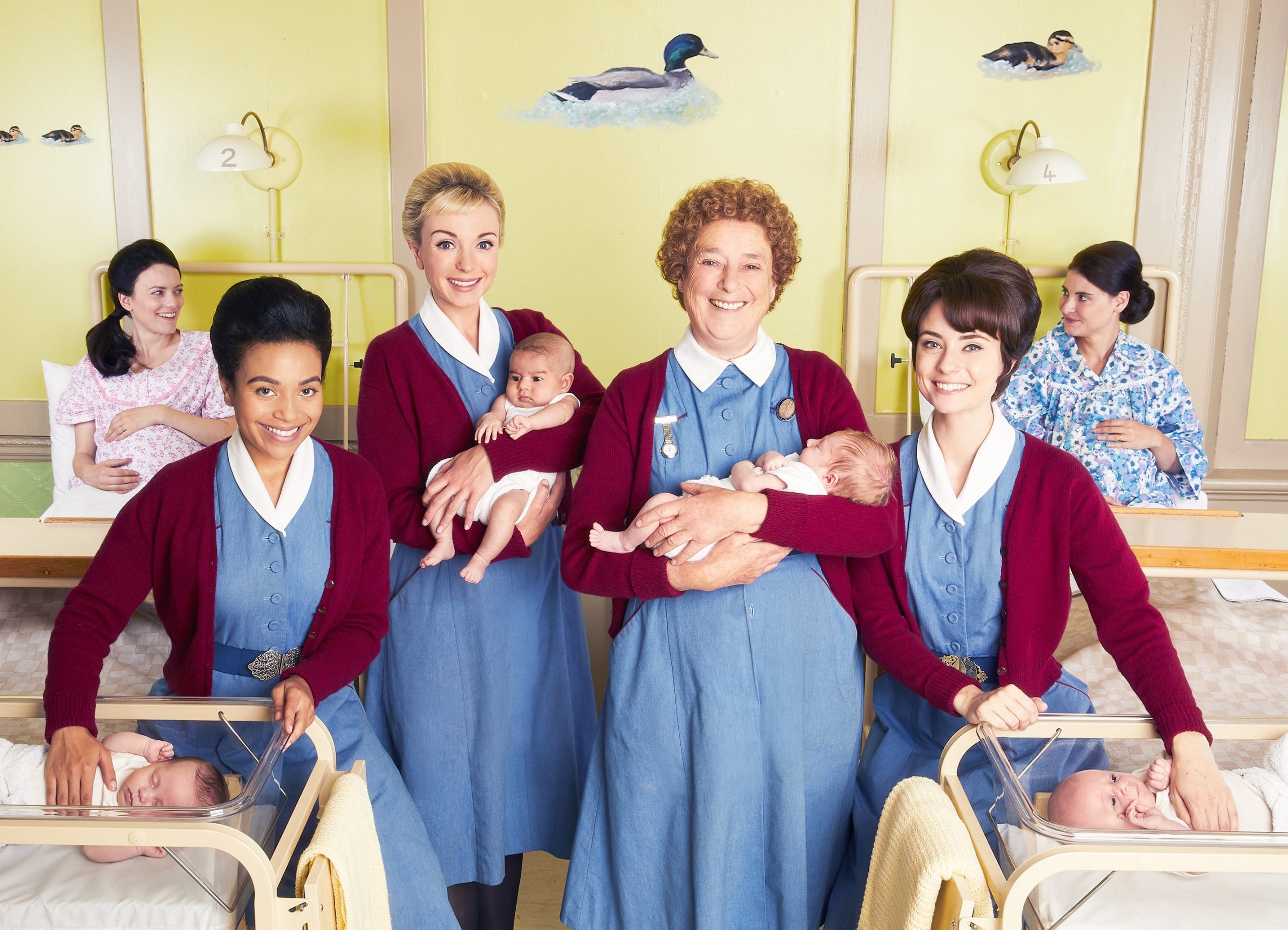 Call the Midwife was supposed to begin production in the spring. But the pandemic required a change in plan. Though filming has resumed, the delay means that the upcoming season will be shorter than usual, with seven hour-long episodes instead of the usual eight, the BBC announced. 
"Everyone is overjoyed to be whisking the dust sheets off Nonnatus House and getting back to filming after lockdown," creator, writer and executive producer Heidi Thomas said. 
But there will be a Christmas special 
While fans will get one less episode of Call the Midwife next year, the coronavirus crisis will not derail a beloved holiday tradition for the show's viewers. The annual Christmas special will air as usual in 2020. The 90-minute installment will likely be broadcast on Christmas Day on both BBC and PBS, if past years are any guide. 
"I'm delighted to tell you that Call the Midwife is returning to filming," said Stephen McGann, who plays Dr. Turner, in a video shared to Twitter. "And the first thing we are going to do is make our Christmas special."
This year's special will take place in 1965. While everyone at Nonnatus House is looking forward to celebrating — and enjoying the circus, which has arrived in Poplar — nothing seems to go as planned. Sister Monica Joan (Judy Parfitt) is rushed to the hospital, while Trixie (Helen George) isn't thrilled that she's received a subscription to the Marriage Bureau as a gift. Meanwhile, Shelagh (Laura Main) has a surprise reunion that involves her in a deeply moving birth.
The cast and crew are staying safe 
Safety is a priority as the team behind Call the Midwife returns to filming in London. A designated COVID-19 supervisor will be on set to ensure all proper precautions are being followed. Neal Street Productions and BBC have also developed "comprehensive protocols" to make sure the show "is produced in a safe and responsible manner," the network said in a statement. 
"We are getting back to work, which is fantastic," Jenny Agutter, who plays Sister Julienne, said during an appearance on the U.K. talk show Lorraine on August 20. "But it won't be quite the normal … we've got all of the social distancing and all of the different restrictions in filming."
"We won't be able to hug each other as we normally do. And we're a very close group of people. So it will be strange," she added.
As for what might be in store for Call the Midwife Season 10, Agutter couldn't reveal much. "I don't know what the scripts are yet, they tend to keep them back until the last minute," she said. 
Call the Midwife Seasons 1-8 are currently streaming on Netflix. 
Check out Showbiz Cheat Sheet on Facebook!