Camilla Parker Bowles Does 1 of Prince Charles' 'Ridiculous' Chores so His Staffers Don't Have To, Royal Biographer Reveals
Prince Charles has been known to give his staffers some outlandish and odd tasks to do on a daily basis. But now it's being reported that even his wife Camilla Parker Bowles, who has a few outrageous demands of her own, finds one chore so ridiculous that she has started taking care of it herself so the Prince of Wales' staffers don't have to.
Here's what a royal biographer says the Duchess of Cornwall now does for the future king.
Prince Charles' staffers call him the 'pampered prince'
Prince Charles has long been referred to as the "pampered prince" by those who work for him because, as royal reporter Clive Goodman claimed, the heir apparent doesn't do anything for himself.
"The Prince of Wales, he doesn't lift a thing," Goodman said (per Express). "He gets up in the morning, his bathrobe is there waiting for him; he walks into the bathroom, the bath is drawn for him already. Even when he gets out of the bath, the towel is folded in a special way so he just has to sit in it and wrap it around himself."
Former royal butler Paul Burrell backed up those claims in the Amazon documentary Serving the Royals: Inside the Firm. He explained: "The Prince of Wales has grown up in such a privileged lifestyle that he doesn't have the mechanics to choose for himself anymore. Absolutely everything is done for him." Burrell added that Charles' "pajamas are pressed every morning so that they don't have creases in them for the next day. His shoelaces are pressed flat with an iron" and "he has one of his servants squeeze one inch of toothpaste onto his toothbrush every morning."
Camilla takes care of 1 chore herself so Charles' staffers don't have to
A royal biographer has revealed that of all the prince's tasks he has aides do for him, Camilla finds one so "ridiculous" that she actually started to do it so no one else has to.
In her book House of Windsor, The Palace Papers, Tina Brown said that she was told by a friend of Charles' mother, Queen Elizabeth, that the duchess doesn't feel Charles should have one of his valets pour his gin and tonic into a glass for him.
"Camilla stops the pompous thing with Charles," Brown wrote (per Woman & Home). "She won't let him get away with telling his man to get his gin and tonic. She says: 'Oh, don't be so ridiculous. Let me pour the gin and tonic.'"
Charles and Camilla travel with their own alcohol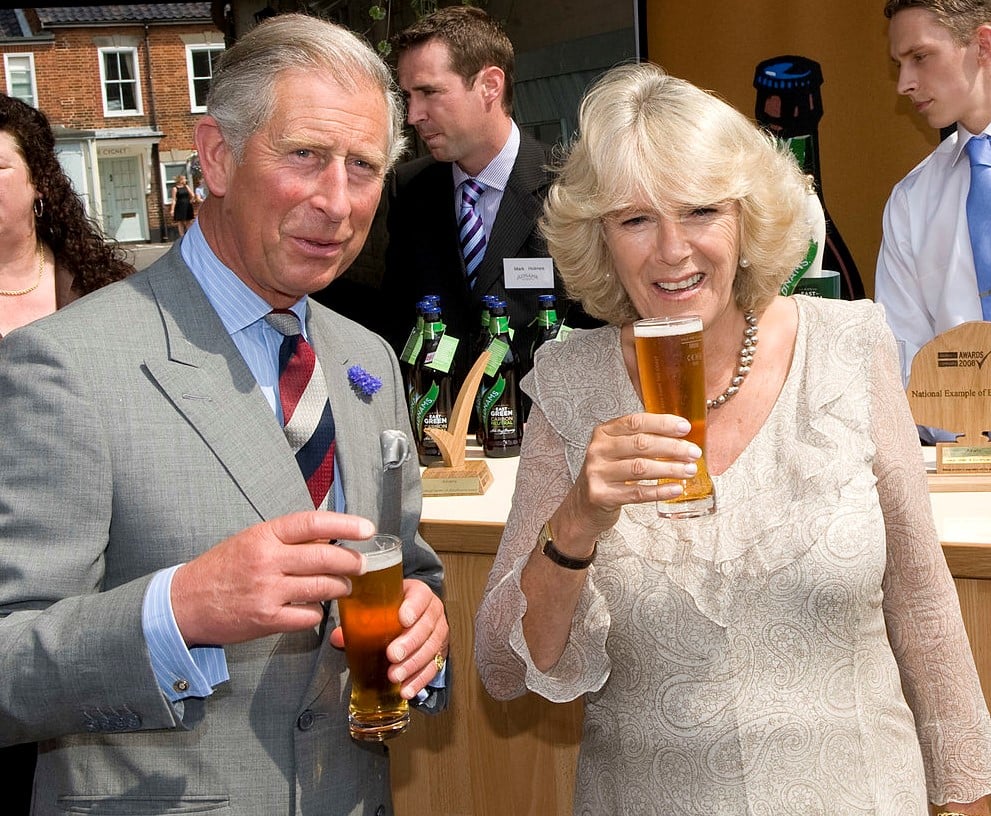 Speaking of alcohol, one rule that both Charles and Camilla often have their employees do is pack their own alcohol from home when they go on trips overseas. However, they have a good reason for that.
Reporter Gordon Rayner, who has covered nearly two dozen royal tours, said this is done for security reasons so they don't risk anyone tampering with their beverages.
"Prince Charles and the Duchess of Cornwall sometimes take their own alcohol so there's no danger of their drinks being spiked," Rayner told Conde Nast Traveler per The Express.
He added that the pair's "police bodyguard will discreetly carry a bag of their drinks."
RELATED: Prince Charles Was Warned That Camilla Wasn't Bride Material by the Most Important Woman in His Life, Royal Commentators Reveal