Can You Get an Appointment with Dr. Nowzaradan from 'My 600-Lb Life'?
If you want to work with Dr. Nowzaradan of TLC's "My 600-Lb Life" to lose weight, here's what you need to know.
Many people start out the new year with a goal of losing weight. For some people, it's a matter of getting a coveted "bikini body" or fitting into their old skinny jeans. But for others, weight loss is a matter of life and death. That's the case for the people on TLC's My 600-Lb Life.
The show, which premiered in 2012, features the stories of morbidly obese people and their attempts to lose weight. Each patient on the show works with a Houston surgeon, Dr. Younan Nowzaradan – or Dr. Now, as he's commonly called – to shed pounds. The weight-loss regime typically starts with a strict, 1,200-calorie a day diet and exercise. If that's successful, the patient may be cleared for weight loss surgery.
Dr. Now has decades of experience treating obese patients, especially those who other doctors won't work with. "I don't have a selection process like most doctors have. I don't have any selection process. Everybody comes and we take care of them," he said at the 2017 ObesityHelp conference.
If you want to work with Dr. Now to lose weight, here's what you need to know.
Start at Dr. Now's website 
If you're interested in becoming one of Dr. Now's patients, start at his website to read up on his approach to treatment and the procedures he offers. Then, call the office directly to inquire about becoming a patient. You can also complete the patient information form online, which requires you to provide information about your insurance and health status. That allows them to begin to assess whether you're a candidate for weight loss surgery.
People in the Houston area can also attend one of Dr. Now's education seminars or join a support group. Contact the office for more information.
What it's like to work with Dr. Now
Dr. Now works with patients from around the U.S. and the world. But weight loss surgery isn't right for every person who visits his office, the Iranian-born doctor said in an interview with Houstonia magazine. Those whose obesity has a genetic component might be a good candidate for a lap band or gastric bypass. Other people would benefit more from therapy, exercise, and better nutrition, he explained.
"Severe obesity is a complex physical and psychological condition with many components. Not realizing how much of their struggle is psychological and not just physical can be the biggest obstacle for change with patients," Dr. Now told People magazine. "Many refuse to admit they have any emotional compulsions or compulsive psychological disorders driving them to overeat."
Weight loss surgery can help people curb the desire to overeat, he explained, which then allows them to focus on the underlying issues that might have caused the weight gain.
The diet patients must follow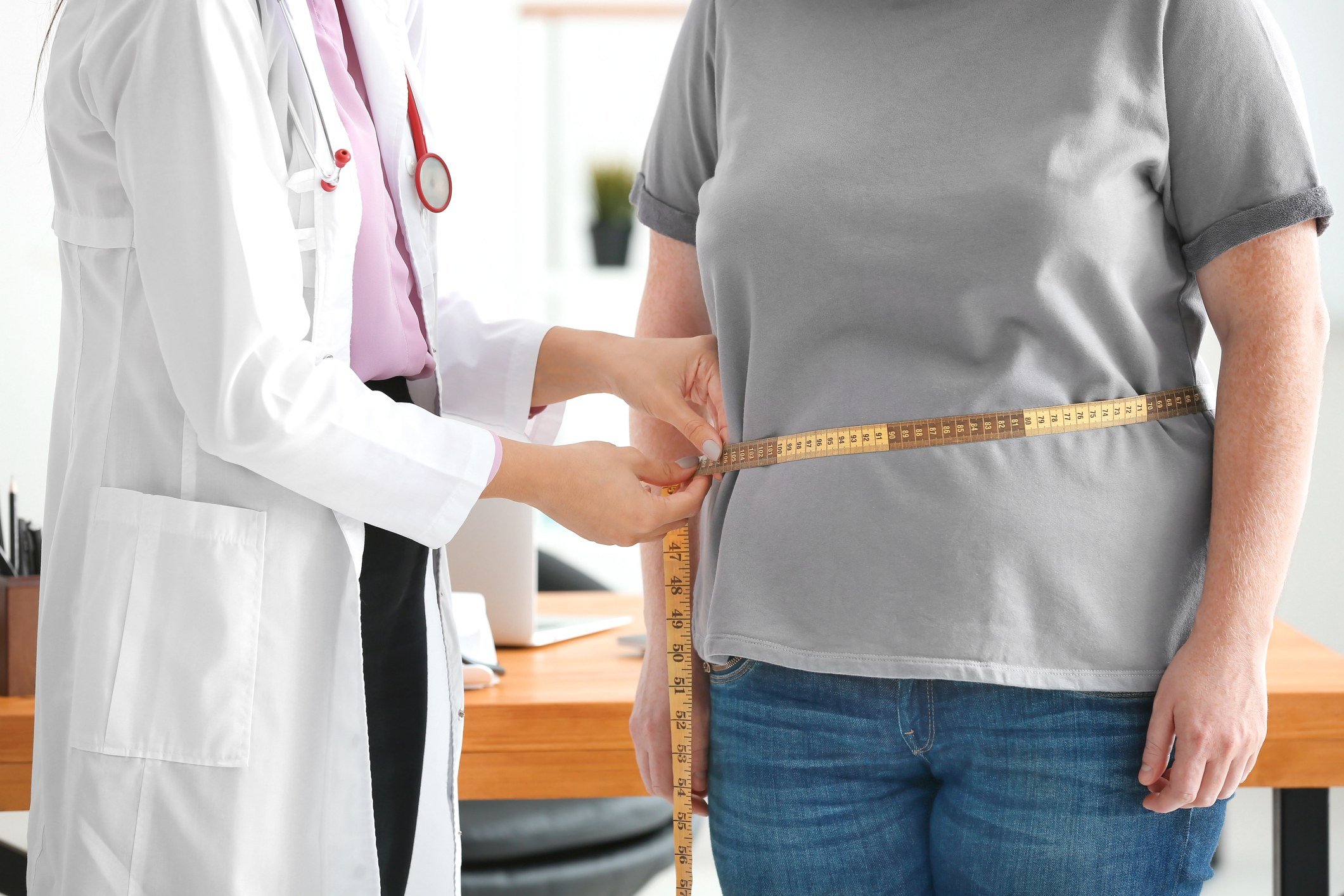 In 2018, former patient L.B. Bonner shared a list of foods Dr. Now told him to avoid leading up to surgery. Sugar, candy and other sweets, crackers, popcorn, French fries, rice, pasta, peanuts, and bananas were all on the "do not eat" list. (Sadly, Bonner died in August 2018.)
After surgery, patients are advised to eat a balanced diet that includes whole grains, dairy, protein, and fruits and vegetables, according to Dr. Now's website. Sugar should be avoided, as should excess salt.
My 600-Lb Life airs Wednesday at 8/7c on TLC.