'The Vampire Diaries': What Is Candice King's Net Worth?
Candice King's net worth climbed thanks to 'The Vampire Diaries.' Now, she runs the 'Directionally Challenged' podcast and is raising a family with her husband, The Fray's Joe King. Learn all about her life, net worth, and what she's been up to lately here.
Candice King's Caroline Forbes is a fan favorite of The Vampire Diaries universe. Fans are eager to see her appear in The CW's Legacies, and King confirmed she'd love to return to the franchise. Given the success of The Vampire Diaries, her stint on The Originals, and her work outside The CW, what is King's net worth?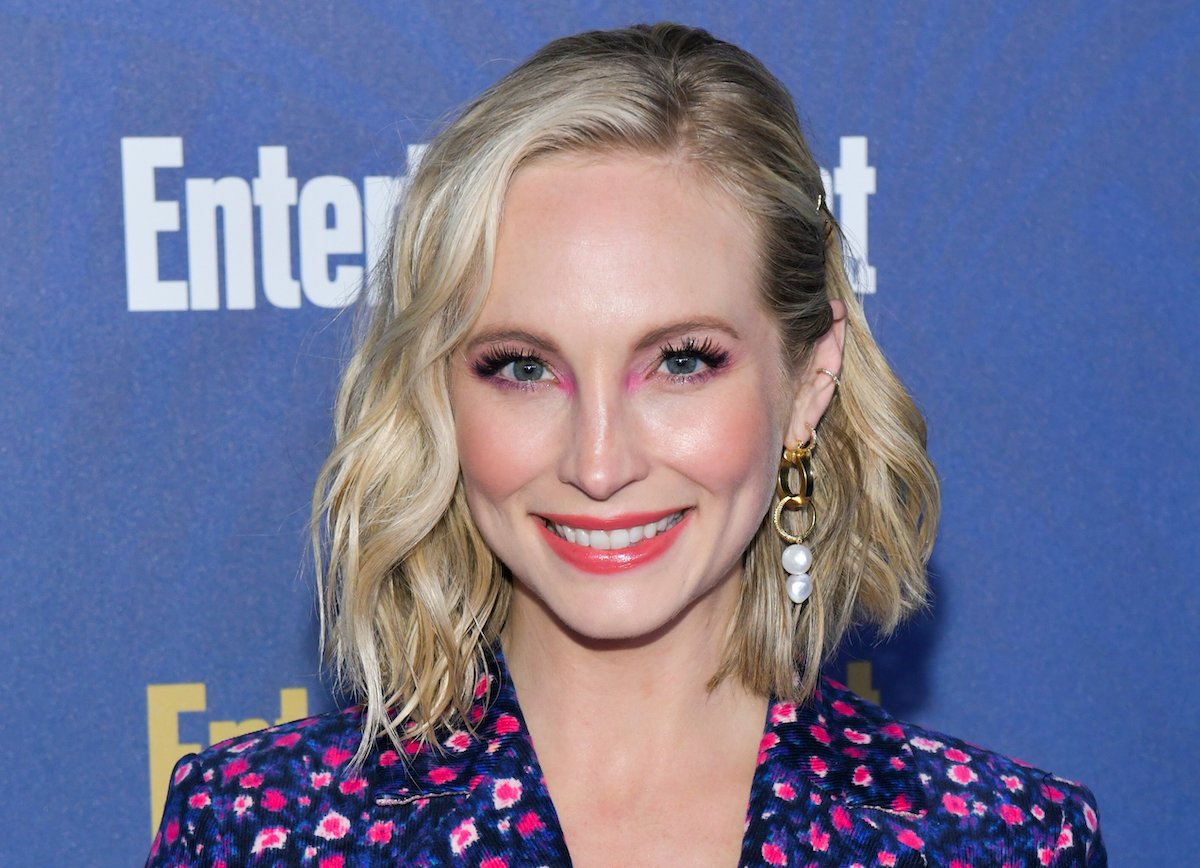 What is Candice King's salary?
King (née Accola) is most known for The Vampire Diaries. The 34-year-old star played high schooler Caroline, who was best friends with Elena Gilbert and Bonnie Bennett. In season 1, she dated Damon Salvatore, who compelled her into keeping his true nature a secret. After they broke up, she dated Matt Donovan. And then, in season 2, Katherine Pierce turned her into a vampire against her will as a way to get back at Damon and Stefan Salvatore.
Becoming a vampire made Caroline emotionally stronger than she ever thought she could be. And the result was one of the show's best longterm character developments. And King said she grew along with her while working on the show.
"I can't tell if I became more like her or if she became more like me," she said in an interview with Tommy DiDario.
Because she hadn't acted much before The Vampire Diaries, King said she experienced a lot of imposter syndrome on set. But like she said, she evolved along with her character. Being a series regular for eight seasons also helped King stack up her savings. According to Celebrity Net Worth, King is worth an estimated $4 million.
It's not clear what she was paid per episode of The CW show, but Ian Somerhalder received $40,000 per episode. Hers was likely less than that, given Somerhalder, Nina Dobrev, and Paul Wesley were top-billed.
Who is Candice King married to?
The Vampire Diaries series finale aired on March 10, 2017. Three years prior, King married her husband, The Fray's Joe King. Their wedding was held in New Orleans (just like The Originals), and one of her Vampire Diaries co-stars, Vicki Donovan actor Kayla Ewell, was a bridesmaid. Dobrev, Wesley, Michael Trevino, Kat Graham, Claire Holt and Vampire Diaries creator Julie Plec all attended the wedding as well, according to People. Somerhalder wasn't able to make it.
King told People in 2013 she met her hubby at a Super Bowl event, but Dobrev had to help her make a move.
"I was too chicken to give him my number, so Nina did," she said. The couple now shares two daughters, Florence and Josephine. Joe also has two daughters, Elise and Ava, from his first marriage.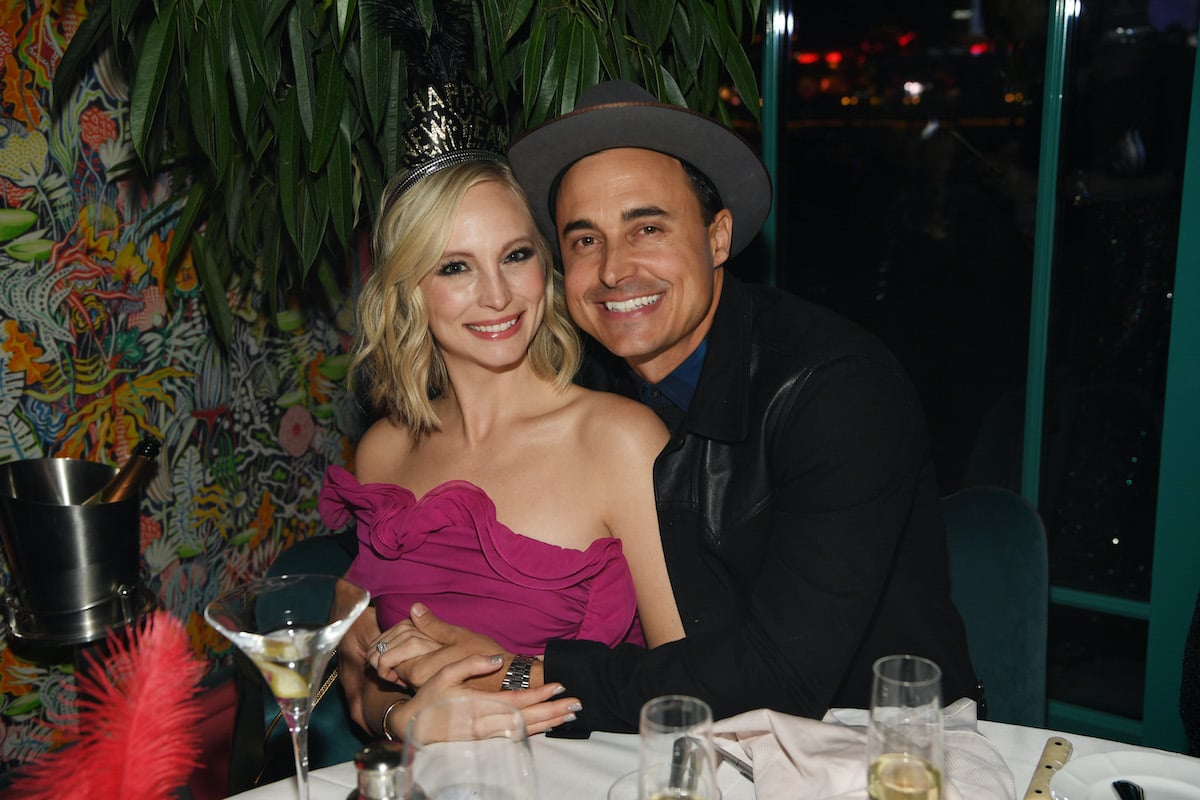 What is Candice King doing now?
In her post-Vampire Diaries life, King acted in five episodes of The Originals' final season and appeared via voice over in Legacies Season 3. She appeared in an episode of The J&T Sketch Show in 2018 and an episode of Seth MacFarlane's The Orville in 2019. Most recently, she was in After We Collided with Josephine Langford, Dylan Sprouse, Hero Fiennes Tiffin, and Selma Blair.
King had a singing career before landing the role of Caroline Forbes. Her first solo album, It's Always the Innocent Ones, came out in 2006. She was also a backup singer for Miley Cyrus' first Hannah Montana tour, which led to her appearing as one of Hannah's background singers in Hannah Montana: The Movie.
Now, she runs a podcast with Ewell called Directionally Challenged. Wesley was their guest for the show's 100th episode in January 2021. Dobrev and Holt have also appeared on the podcast, which King and Ewell said was inspired by The Vampire Diaries fans. As she told TV Guide:
"We are so grateful to have worked on a show that has a built-in fandom. We were discussing that before starting this, like how awesome The Vampire Diaries fans are and they've supported us all these years later. So we knew that they would be there to support us. But it's a different thing as opposed to just posting a photo on Instagram. It's a different way to connect with your fans, essentially. And we wanted to do that in a way that was organic to us that felt vulnerable, but also didn't feel like we were forcing ourselves to overshare in a way that we weren't comfortable with."
The Vampire Diaries fandom is, indeed, a strong one.