Cara Maria Sorbello Didn't Like 'The Challenge: Total Madness' Twist: 'I'm Slightly Bored'
The Challenge: Total Madness has nearly come to an end, and fans certainly have mixed feelings. We've seen unlikely foes compete together in an attempt to get to the finale, and we've seen wild eliminations with some of the strongest competitors sent home in a flash.
Cara Maria Sorbello is an iconic Challenge competitor, and she chose to sit Total Madness out. Now, she's talking about how she feels about the current season — and she noted she's "bored" by what she's seen.
'The Challenge: Total Madness' had a new twist the game has never seen
Each season of The Challenge comes with a new twist, and Total Madness is unlike any season before it. On War of the Worlds 2, the season prior to the current one, many competitors were able to skate to the end without ever seeing an elimination round. And host T.J. Lavin wanted to make sure that would never happen again.
"This season, you're here to prove that you're the best," Lavin told competitors in the trailer. "I'm done with people skating by. The only way to make it into a final is to win an elimination."
In order to be eligible to win the $1 million prize, competitors had to win an elimination round, which would earn them a red skull. Only those with red skulls could compete in the final.
Cara Maria Sorbello sat this season out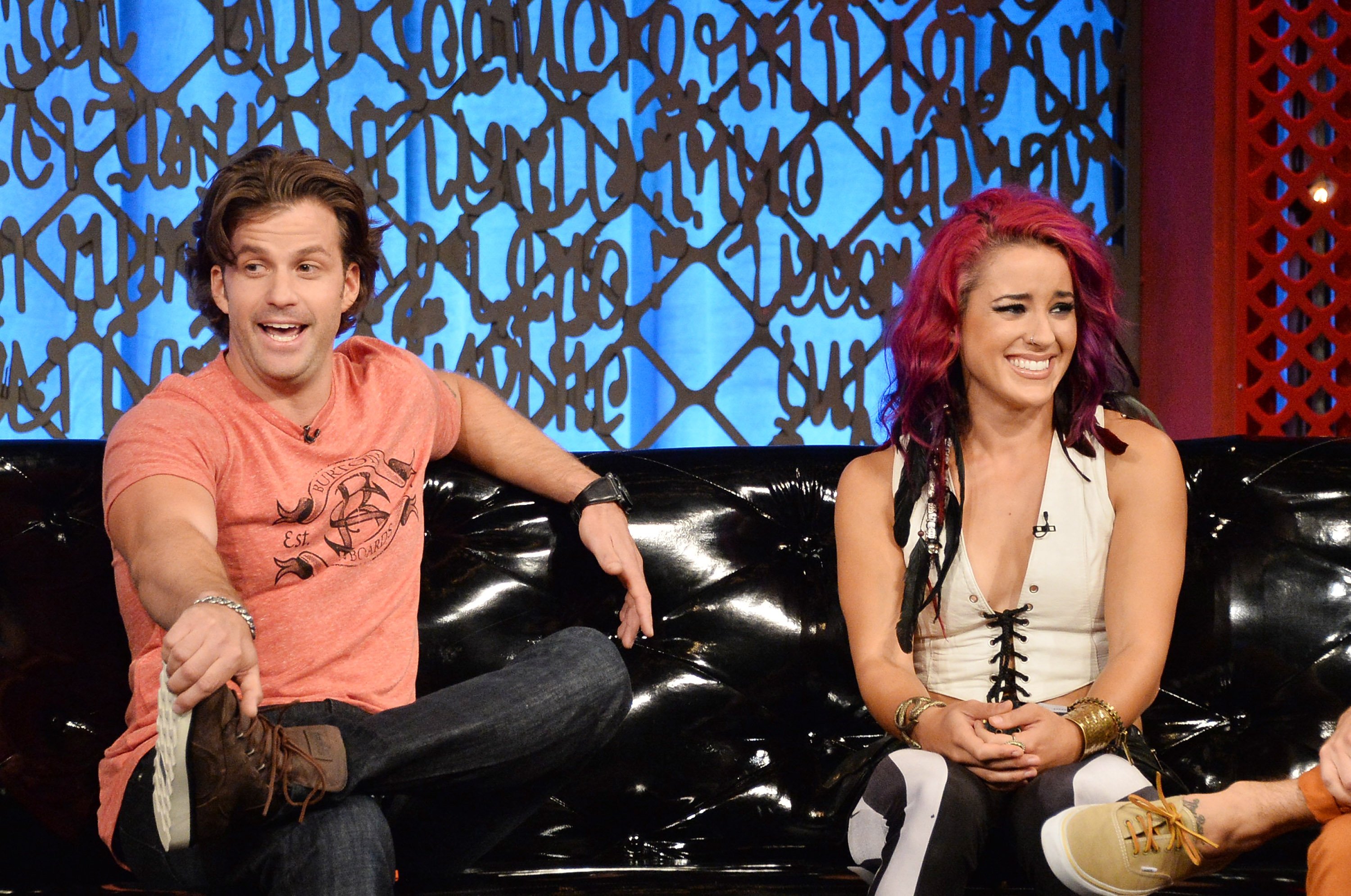 Challenge fans know Sorbello quite well. She's one of the best female competitors the game has ever seen, and she's won a number of seasons thanks to her physical prowess and political gameplay. While many expected to see her in Total Madness, she decided to sit this season out, as she felt villainized by how she was portrayed in War of the Worlds 2.
"You can't put a price tag on happiness. For so long, I was, like, you know the money is so good. I can't say no. I needed a little break for my own sanity and my own happiness, just finding what makes me me again and get my light back," she told the Watch With Us podcast. "I'm freakin' fantastic, so I'm gonna have a little break so they can make someone else the bad guy this next season because I'm not going to be on it!"
It seems she has regrets about being on War of the Worlds 2 as well. "I should've absolutely taken last season off, so I'm really glad that I took this season off," she told her Instagram followers. "Absolutely no FOMO whatsoever."
She said she thinks the twist is boring
Sorbello doesn't seem to be keeping a close eye on Total Madness, but she is familiar with the twist. And she discussed how she feels about it with the Challenge Mania podcast.
"So because of us playing the game too well, they created this red skull twist," Sorbello says in reference to War of the Worlds 2. "But I don't think it was executed correctly because, No. 1, somebody like Jay [Starrett] had to go in multiple times even though he won his red skull. … Does he get some kind of bonus in the final for getting that many red skulls? … And I also think in terms of watching the show … I'm slightly bored with the people happily volunteering."
There hasn't been too much fighting between competitors when it comes to who competes in an elimination round because they all have to go in, and that's exactly why Sorbello is tired of it.
"It's more fun when you're watching people scurry around being like, 'Oh no, don't vote me in.' It's more underhanded, more political, people get pissed off," she added.
Will the red skull twist remain for season 36? We'll have to wait to find out.
Check out Showbiz Cheat Sheet on Facebook!