Carrie Fisher Played Ringo Starr's Love Interest in the Video for His Final No. 1 Song
Ringo Starr's songs didn't always have music videos. Despite this, Carrie Fisher co-starred in a music video Ringo made for his final No. 1 song years after it became a hit. The director of the video revealed what the Star Wars icon thought of the former Beatle.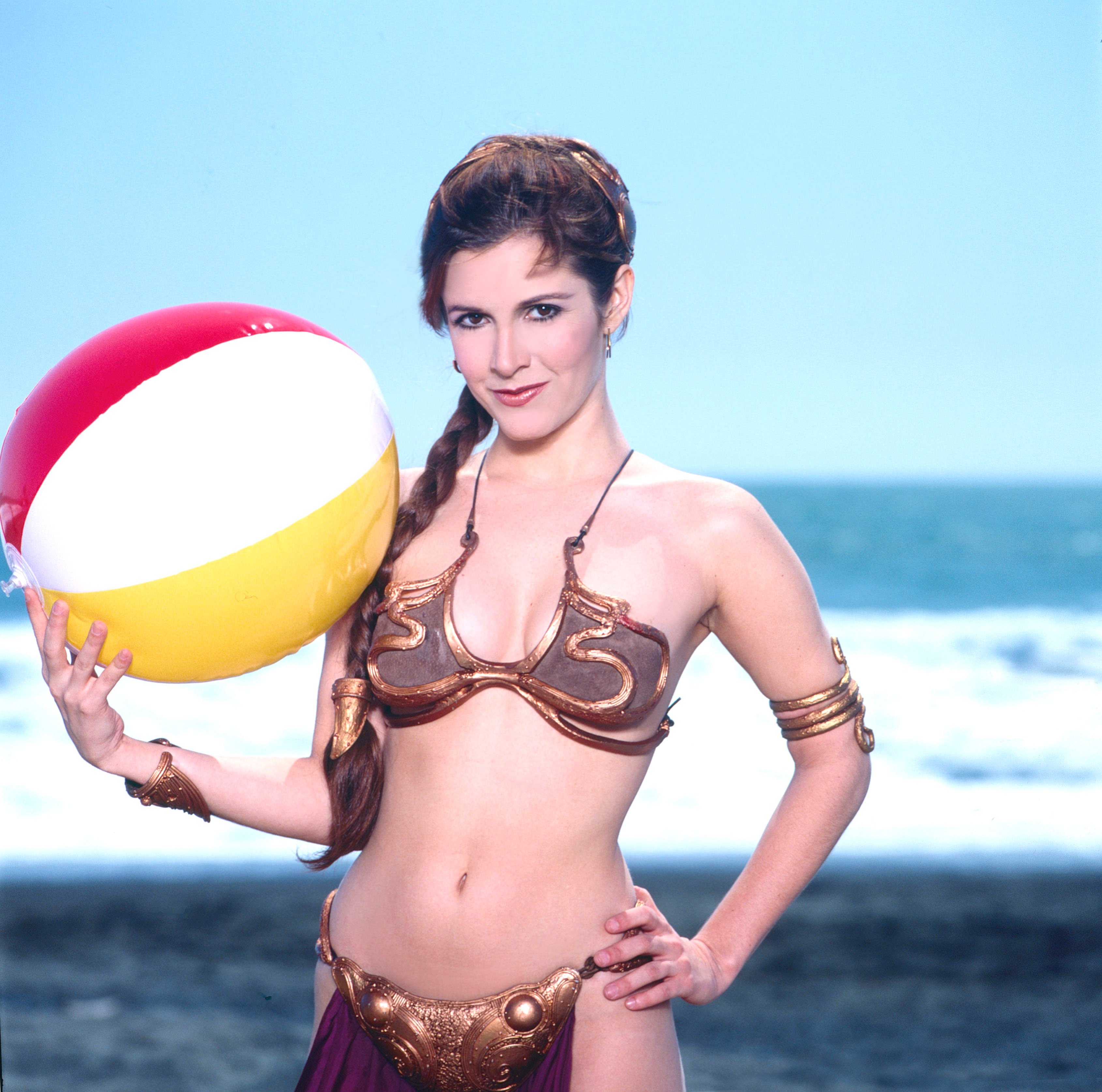 Carrie Fisher appeared in a variety special that included a music video for Ringo Starr's final No. 1 song
The 1970s were a golden age of variety specials. One of these specials was 1978's Ringo, a television film starring the eponymous Beatle. A segment from the film is a music video for Ringo's final No. 1 single: "You're Sixteen." Fisher played Ringo's love interest in the video. Interestingly, the film came out four years after the song peaked commercially.
Jeff Margolis directed Ringo. According to the 2015 book Ringo: With a Little Help, Margolis discussed Fisher. "Carrie Fisher was a big fan of Ringo's and she couldn't wait to do it," Margolis said. "Everybody came prepared and everybody worked really hard, especially Ringo. 
"Everything was memorized — there were no cue cards," Margolis said. "We shot it like a movie; I really wanted it to have that feel, so I only used two cameras and sometimes only one camera. It was very different, for that time, for shooting a television special outside of a studio."
RELATED: Dave Grohl Told Ringo Starr This Beatles Song Defined Everyone's Life at Some Point
Ringo Starr had an unusual way of communicating with the director of the special
In the film, Ringo played a character named Ognir Rrats. Margolis revealed his opinion of the "Photograph" singer as an actor. "For a guy who's not an actor, for a guy who is a drummer, Ringo really put himself into that character of Ognir Rrats because he wanted it to be totally different than Ringo Starr," Margolis said.
Margolis and Ringo had their own way of communicating. "When Ringo liked something a lot, he would just say to me, 'The puppies are in the freezer,' and if he didn't like something he'd say, 'The puppies are in the oven,'" the director recalled. "I have no idea what the f*** that means, but we had our own code."
RELATED: Ringo Starr and His Girlfriend Danced to 1 Marvin Gaye Song Over and Over
How the song performed on the charts in the United States and the United Kingdom
"You're Sixteen" became a massive hit. For a week, it topped the Billboard Hot 100. It was Ringo's final No. 1 hit on the Billboard Hot 100, staying 15 weeks on the chart.
Ringo included "You're Sixteen" on the album Ringo. The album reached No. 2 on the Billboard 200. Ringo spent 37 weeks on the chart in total.
"You're Sixteen" became less popular in the United Kingdom. The Official Charts Company reports the song peaked at No. 4 in the U.K., staying on the chart for 10 weeks. Meanwhile, Ringo peaked at No. 7 and remained 20 weeks on the chart.
"You're Sixteen" was a popular song and it has an interesting connection to Fisher.
RELATED: The Beatles' Ringo Starr Said This Elvis Presley Hit Is 1 of His Favorite Songs