The Exact Moment Catherine Zeta-Jones Knew She 'Made It'
Catherine Zeta-Jones knew she "made it" before winning her Oscar. In a recent interview, the actor reflected on her decades-long career in Hollywood. And she revealed the exact moment she knew all of her hard work was paying off.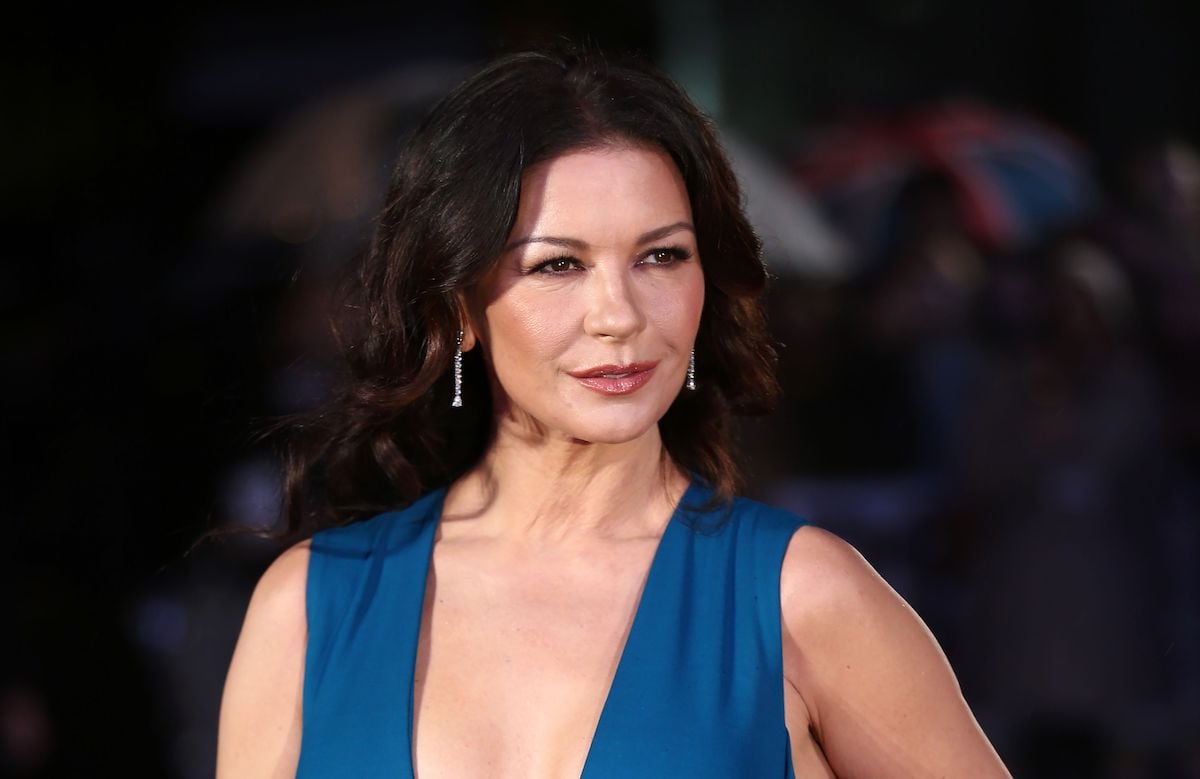 How did Catherine Zeta-Jones get famous?
Zeta-Jones is a Welsh actor from a working class family. One of her first lucky breaks came when she was cast as the second understudy for Peggy Sawyer in the original West End production of 42nd Street. Fate stepped in, and she ended up playing the lead after the other two actors had to leave the show. That was in the late 1980s. She later became known in the U.K. for playing Mariette in The Darling Buds of May from 1991 to 1993.
Flash forward a few years, and Zeta-Jones was ready to get out of London. She told Bustle "who I was dating, where I was eating, what I was wearing" became more important in U.K. entertainment news than her work.
"I felt like people forgot that I was an actor; I was becoming a celebrity. I didn't want to be a celebrity; I want to be an actor," she said.
So, Zeta-Jones moved to the United States. And her career quickly took off. As she continued:
"Moving to the States and meeting new people and learning how to drive at the other side of the road and renting my own little apartment and getting an agent — it was all new. And I remember feeling very present. It was humbling to be all of a sudden unknown again, just turning up and auditioning for things. And then getting cast in Entrapment and getting to work with an idol of mine, Sean Connery. I think it was more of a coming-of-age than any other part of my life."
RELATED: Dakota Johnson's Parents Had 1 Rule in Place About Her Acting
How old was Catherine Zeta-Jones when she filmed 'Zorro'?
Her breakout role in the U.S. was in The Mask of Zorro. She played Elena alongside Antonio Banderas and Sir Anthony Hopkins. Zeta-Jones was 28 at the time and couldn't believe the opportunities she was getting. As the Chicago star said:
"If my daughter says, 'What was your favorite year?' I always say 28. I was my own woman. I was independent. I was financially independent. I was emotionally independent. I was fearless in new adventures."
Working on Zorro opened new doors, but she never read the positive reviews she received at the time. As the 51-year-old shared:
I don't read reviews, and I hardly ever watch anything I'm in. I think it's from years of being in the theater: the dreaded day after opening night. I have recurring nightmares of that. But I remember specifically, walking down the street in America, and overhearing people say — and this is verbatim, I'd never forget — 'Oh, she's the chick from Zorro.'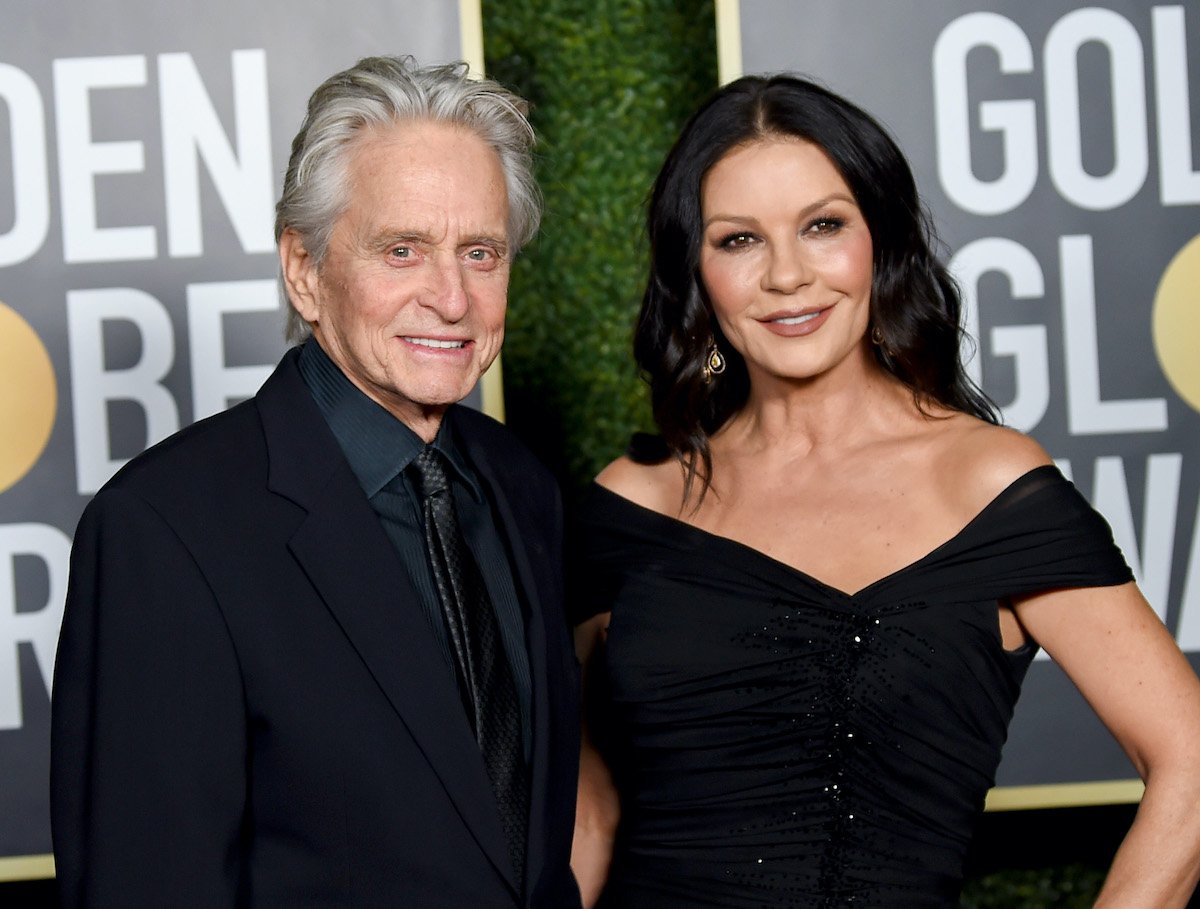 RELATED: Dolly Parton Reveals When She Realized Miley Cyrus 'Was a Star'
Catherine Zeta-Jones knew she 'made it' when she met Steven Spielberg
Although she didn't read the reviews, working on Zorro made her realize a shift in her career. She said:
All I knew is that I was in really, really good company. And I was with Antonio [Banderas], who had just come off [Robert] Rodriguez's [Mexico Trilogy] films. He was as hot as a hot can be. And Anthony Hopkins hadn't long got the Oscar for Silence of the Lambs. Steven Spielberg was producing, and Martin Campbell, who just had success with James Bond, was directing. So for me, it was like, 'How lucky can I get?' Then it was up to me to do what I needed to do. To make that mark.
The Rock of Ages star met her husband of 20 years, Michael Douglas, thanks to Zorro. Between the movie grabbing Douglas' attention and working with some of Hollywood's biggest names, Zeta-Jones knew she had "made it." She said:
"To be talking to a president and acting in front of Steven Soderbergh, or Steven Spielberg… No matter what the outcome of those projects were, I just felt like I belonged. That was what happened in that 28 coming to America time. I was having meetings with Spielberg. I was on the set with Banderas and Tony Hopkins. Michael Douglas wanted to meet me for God's sake! It was, 'Oh my God, is this what you call 'made it'?' I don't know, but it certainly is a lot of fun."
Zeta-Jones won the Oscar for Best Supporting Actress for Chicago in 2003. According to Celebrity Net Worth, she is worth $150 million. Made it, she has.