Channing Tatum and Jenna Dewan's Marriage Ended the Same Year the 'Step Up' Franchise Did
Here's a look back on Channing Tatum and Jenna Dewan's relationship timeline.
Channing Tatum and Jenna Dewan were among the hottest couples of the early 2000s. The attractive actors began as co-stars before starting an epic romance that led to marriage and a child. When Tatum and Dewan separated, fans were shocked. But in the years since their split, the two performers have maintained a close friendship as co-parents. Still, fans love looking back to the start of their relationship, diving deep into how their romance began and the bizarre twist involved in their split. 
When did Channing Tatum and Jenna Dewan start dating?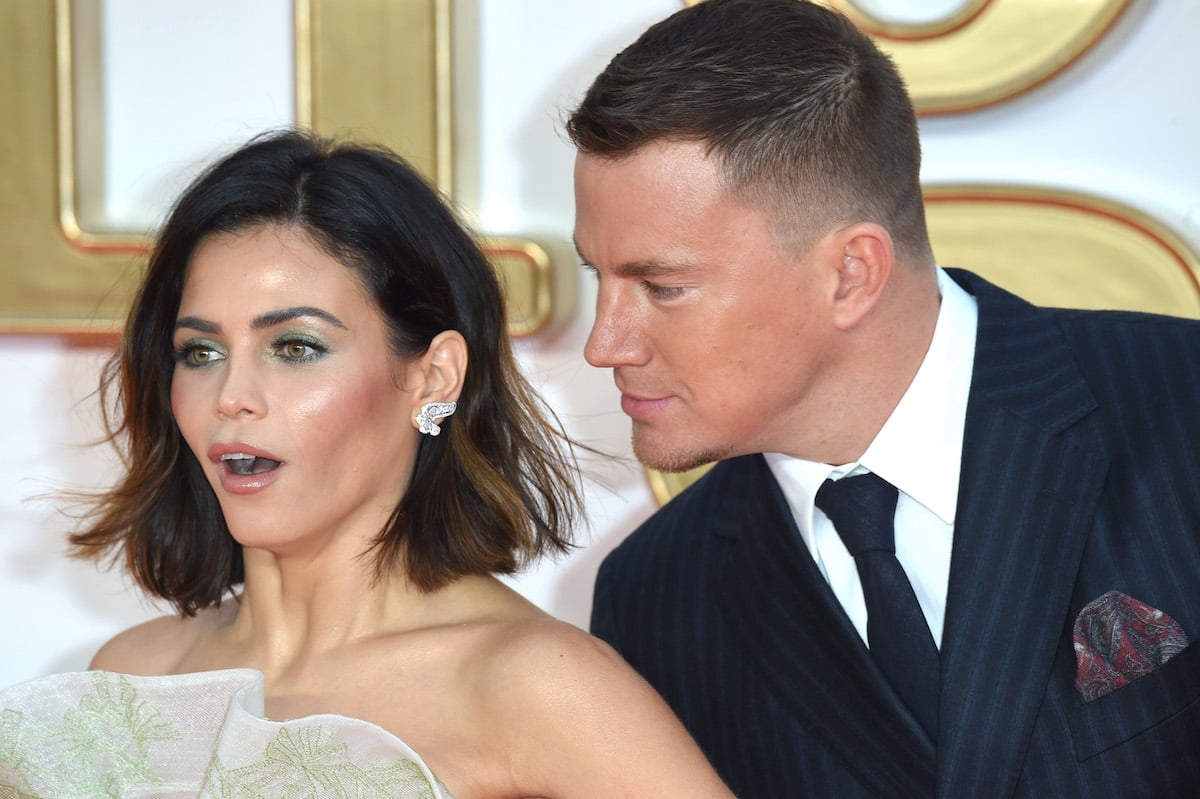 Channing Tatum and Jenna Dewan first crossed paths in 2006 when they were cast in the dance film Step Up. By the time the movie had wrapped and the promotional press tour began, Tatum and Dewan had taken their celebrity relationship public.
At a news conference in 2006, Dewan raved about her new boyfriend. "Channing is a very sweet, loving, funny, giving, caring, compassionate" person, she said (per Insider).
Two years later, in the summer of 2008, Tatum and Dewan got engaged. They married less than a year later in a private Malibu ceremony. Although they prioritized their privacy, they shared occasional tidbits about their life. And in May 2013, Tatum and Dewan announced the birth of their first child, Everly.
Over the years that followed, Tatum and Dewan continued to hit red carpets and work on occasional projects together while raising their daughter out of the spotlight. 
When did Jenna Dewan and Channing Tatum get divorced?
Channing Tatum and Jenna Dewan might have been enjoying high-profile careers, but things weren't going well behind the scenes.
In March 2018, when the couple and their young daughter attended the Kids' Choice Awards, fans began speculating there was trouble in paradise because they skipped the red carpet, Insider reported. Those suspicions were confirmed when, only one month later, the two announced their split. They finalized their divorce in 2019.
Interestingly enough, as the MsMojo details, their marriage ended the same year the last Step Up movie came out. Tatum and Dewan met on the set of the first Step Up film, and subsequent movies in the franchise premiered in 2008, 2010, 2012, and 2014, with an international film going to production in 2019.
The 2 stars have moved on to other relationships
In the days following their split announcement, Jenna Dewan and Channing Tatum reassured fans their priority remained their daughter and asked for privacy for their family's sake.
Still, Dewan offered fans a glimpse into her thoughts about their breakup when she released her book, Gracefully You: How to Live Your Best Life Every Day.
"I'd come to realize the dynamic I was in wasn't serving me nor was it serving my daughter," Dewan wrote. "First and foremost, I had to accept the realization this isn't working and had moved into hurting."
But today, Dewan and Tatum have found happiness in other relationships. Dewan welcomed a child with her partner, Steve Kazee, in 2020, while Tatum is dating actor and model Zoë Kravitz. From all appearances, Tatum and Dewan are still on good terms and actively involved in raising their daughter, free from drama and speculation.
Still, many fans look back fondly on their marriage, remembering when Channing Tatum and Jenna Dewan were "couple goals."