Charlie Cox Was 'Disappointed' When He Saw 'Spider-Man: No Way Home' in Theaters
Charlie Cox was disappointed when he went to the theater to see 'Spider-Man: No Way Home' and the theater didn't cheer when they saw Daredevil.
Marvel fans have been waiting for the day that Charlie Cox played Daredevil in the Marvel Cinematic Universe again, and their wish was granted with Spider-Man: No Way Home. The third MCU Spider-Man movie featured many cameos, and Daredevil was one of them. Multiple fans shared their theaters' wild reactions on social media when Cox appeared onscreen, but the actor was discouraged by his own theater's response.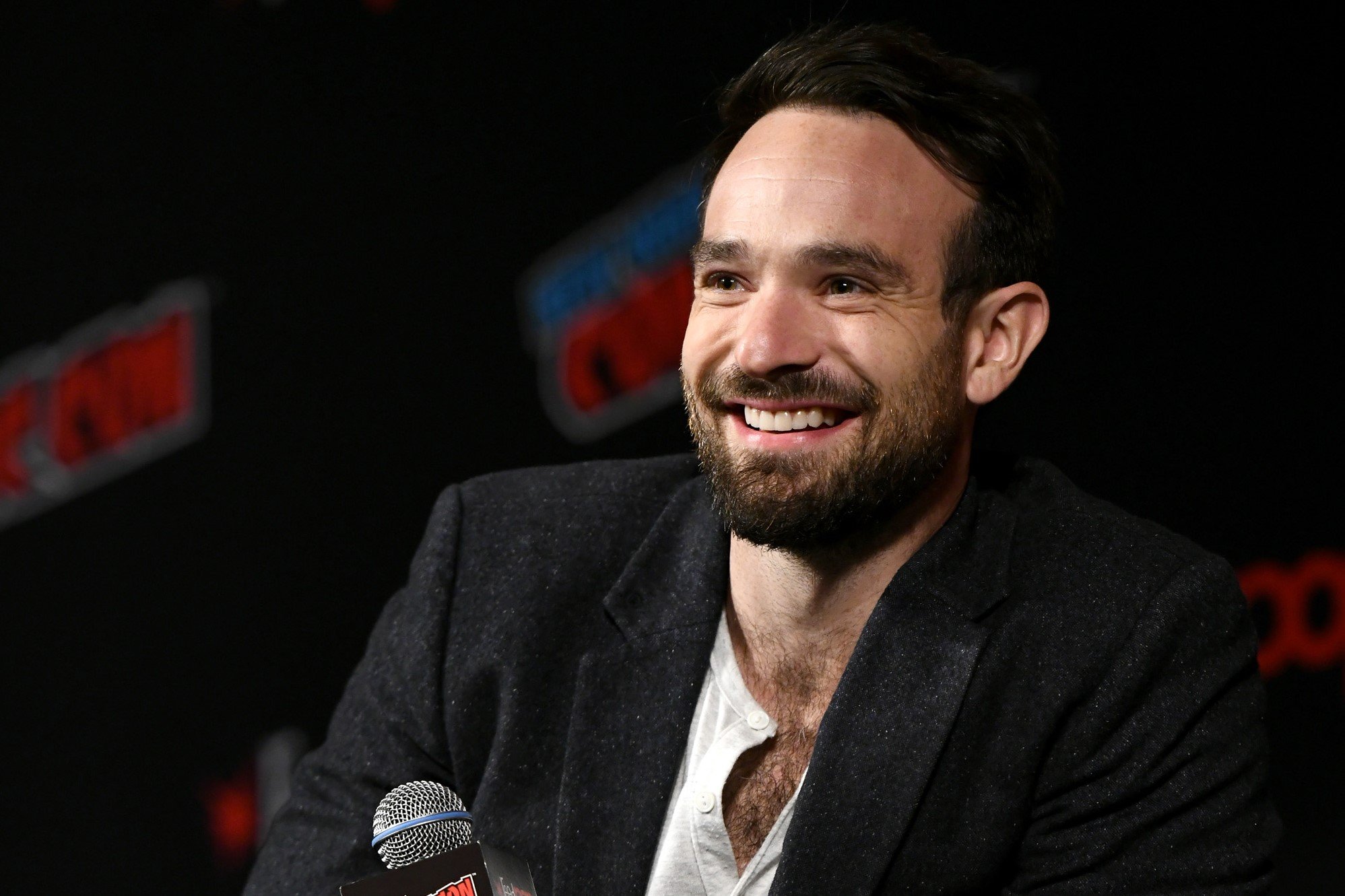 Charlie Cox made his return as Daredevil in 'Spider-Man: No Way Home'
Before the premiere of Spider-Man: No Way Home, Kevin Feige confirmed that fans would see Charlie Cox as Daredevil again in the MCU. He wouldn't specify which project the actor was involved in. But many believed it would be Spider-Man: No Way Home, and they were right.
Daredevil, aka Matt Murdock, appeared as Peter Parker's lawyer toward the film's beginning. Matt gets Peter's charges dropped after Quentin Beck outed him as Spider-Man. Matt, Peter, Aunt May, and Happy share a small scene discussing Peter's legal troubles.
And, of course, the scene teases Matt's abilities as Daredevil. A brick flies through the window, and Matt catches it with ease. He explains, "I'm a really good lawyer" when Peter questions how he did that.
Although Charlie Cox was only in Spider-Man: No Way Home for a short period, many fans freaked out when they saw him on the big screen. Unfortunately, the actor didn't get the same response when he went to the theaters.
Charlie Cox expresses the disappointment he felt when seeing 'Spider-Man: No Way Home' in theaters
During an interview with RadioTimes.com, Charlie Cox described his Spider-Man: No Way Home theater experience.
"It's funny," the actor shared. "I got so many text messages and so many calls about that moment in the cinema. My nephew sent me a recording of everyone cheering. So I snuck into a movie theater near where I live and literally stood in the corridor … and, sadly, my experience was it was dead f**king quiet!"
Cox added, "I was so disappointed — my wife was with me, and she was recording me because it'd be fun to have that moment of everyone cheering, and then … tumbleweed!"
Thankfully, plenty of fans recorded when Charlie Cox appears in Spider-Man: No Way Home in their respective theaters. And, most of the time, the theater attendees are cheering and going crazy over the moment Daredevil reenters the MCU.
The actor will play Daredevil in the MCU again
Charlie Cox spoke with Supanova Comic Con & Gaming about Daredevil's future after Spider-Man: No Way Home.
"I don't know what their plans are, but yes, my hope is that I get to do as much as I'm allowed to do and to be involved," he said. "And it'd be really fun. The one thing that being in the MCU allows that we couldn't really do with the Netflix stuff is that I can now interact with other MCU characters. So, that would be really cool. Crossovers is the thing I would like to do next."
Cox also told RadioTimes.com, "I know something. I don't know much, but I know there will be something else."
Spider-Man: No Way Home is now playing in theaters. And the movie will be available to purchase on Digital on March 22 and on Blu-ray and 4K UHD on April 12.