Charlie Cox Wants Daredevil to Be 'Born Again' in the MCU
Marvel fans are ecstatic that Charlie Cox is playing Matt Murdock, aka Daredevil, again in the Marvel Cinematic Universe. Unfortunately, aside from rumors, no one knows what Marvel Studios has in store for the character. But Cox does have a few ideas about what he would like to see Daredevil do next.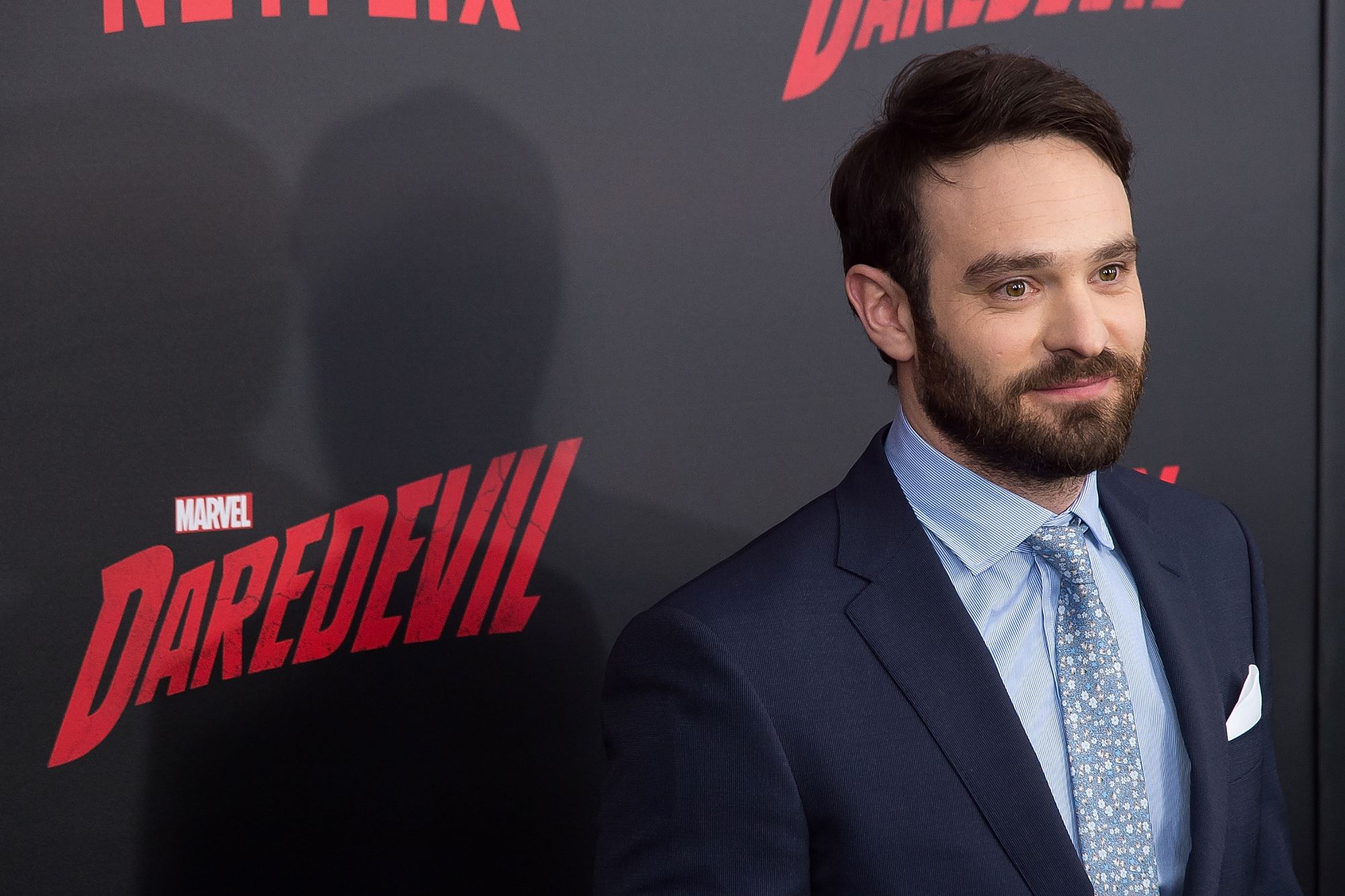 Charlie Cox is making a comeback as Daredevil in the MCU
Kevin Feige announced in December 2021 that Charlie Cox would play Daredevil in upcoming projects in the MCU. Feige told Cinema Blend, "If you were to see Daredevil in upcoming things, Charlie Cox, yes, would be the actor playing Daredevil. Where we see that how we see that, when we see that, remains to be seen."
And Cox's return came soon after Feige's comments. The actor reprised his role as the Devil of Hell's Kitchen in Spider-Man: No Way Home when Peter Parker sought legal help because Mysterio outed him as Spider-Man. In a short scene, Matt Murdock told Peter that he had gotten his charges dropped, but he advised him to lay low. And, as a treat for the fans, Matt used his super senses to catch a brick someone threw at the window of the apartment.
After Spider-Man: No Way Home premiered, Cox confirmed that he would continue to reprise his role in future MCU projects. Unfortunately, he hasn't disclosed what those projects are.
And since Daredevil, along with the other Marvel Defenders shows, left Netflix at the end of February 2022 and will be arriving at Disney+ in March, many believe Disney will revive Daredevil for a fourth season. However, the studio has not confirmed where fans could see Charlie Cox as Daredevil next in the MCU.
Charlie Cox reveals where he wants Daredevil's story to go next
Charlie Cox appeared at Abu Dhabi's Middle East Film and Comic Con [via ComicBook.com] and discussed the future of Daredevil. The actor answered questions about how he wants the MCU to treat Daredevil going forward.
"In keeping with a lot of things in the MCU, it's a good moment to have a few years [pass]," Cox shared. "It's reimagined, it's slightly different. It's 'born again.'"
So, it's safe to say that if Disney+ revived Daredevil for a fourth season, Charlie Cox wouldn't want them to pick up right where season 3 ended. Or perhaps he suggests that Marvel let go of the first three seasons of Daredevil and start anew with Matt Murdock. We're sure that fans are ready for more Daredevil, whatever the case may be.
The actor is excited for crossovers
Charlie Cox further discussed the future of Daredevil with Supanova Comic Con & Gaming.
"I don't know what their plans are, but yes, my hope is that I get to do as much as I'm allowed to do and to be involved," the actor revealed. "And it'd be really fun. The one thing that being in the MCU allows that we couldn't really do with the Netflix stuff is that I can now interact with other MCU characters. So, that would be really cool. Crossovers is the thing I would like to do next."
Cox added, "I don't know what that looks like, and I don't know what they're planning and all that kind of stuff. But there are some really interesting stories there that I'd love for the character to explore."
All three seasons of Daredevil will be available to stream on Disney+ on March 16, 2022.
RELATED: Charlie Cox Was 'Disappointed' When He Saw 'Spider-Man: No Way Home' in Theaters