Cher on How Sonny Would Feel About Broadway's 'The Cher Show'
Broadway's The Cher Show — which recruited three different Broadway talents to adequately embody Cher – traces the living legend and iconic diva's life. From her early days with Sonny Bono through her multiple reinventions, the show explores some of the musician's darker life moments. The musical often dives headfirst into the loving, yet tumultuous relationship between the well-known, married musical duo, Sonny and Cher.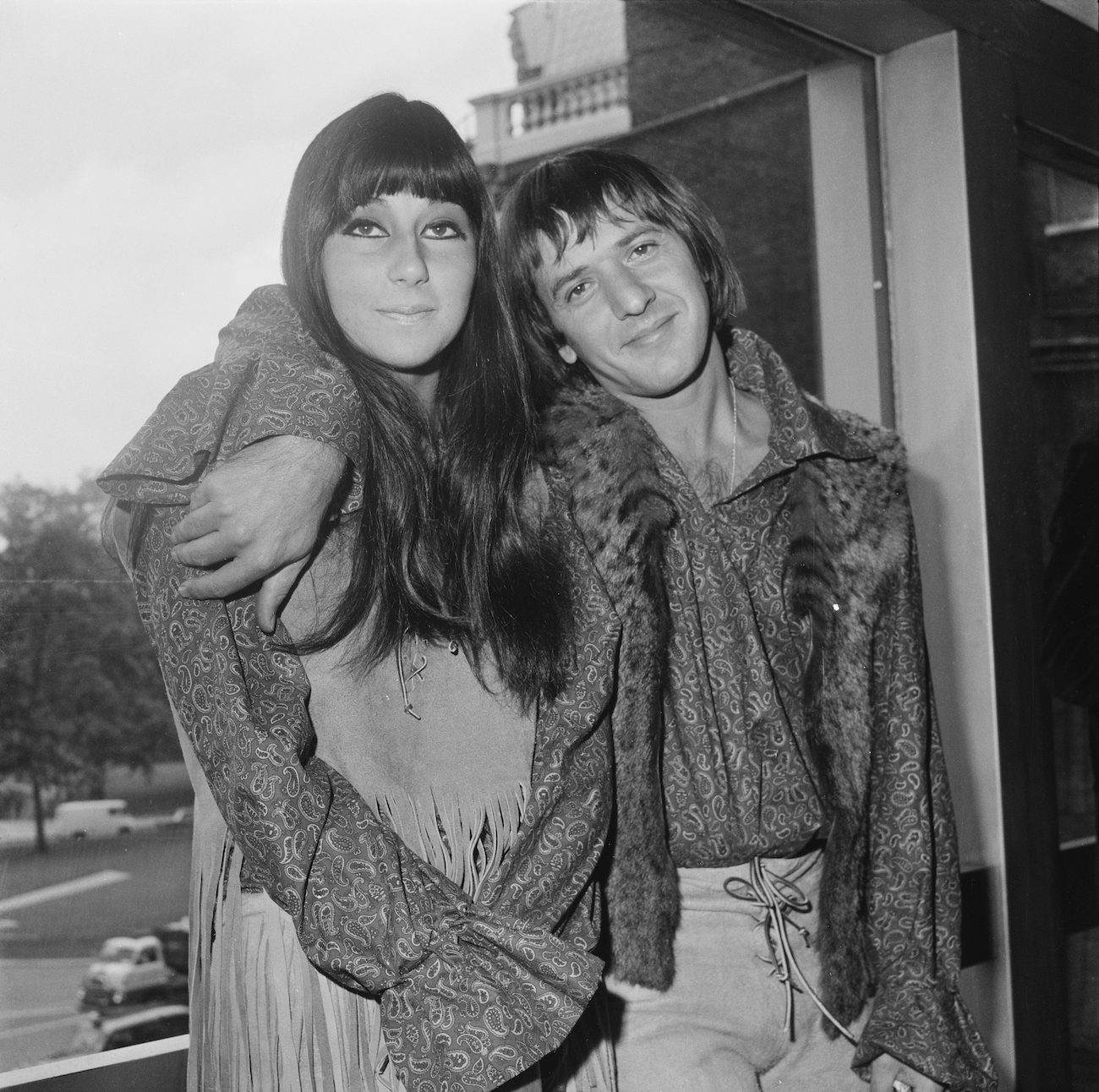 During an interview with Today's Jenna Bush, Cher discussed the show. She explained how certain poignant moments brought the past rushing back in, leading to a downpour of tears — happy and sad at the same time. She also discussed how Sonny Bono would respond to the production. 
Cher on 'The Cher Show' and Sonny Bono
Cher explained that she included difficult moments from her life because she wants people to know the truth — not merely what "they think they know," but what actually has defined her existence. Cher thought, "what good's a play if I don't show things that people don't know?"  
When discussing Jarrod Spector's performance — the actor who portrays Sonny Bono — Cher said, "Oh this is so crazy. Boy, Sonny is somewhere having the best time." When asked what Sonny would think, Cher said, while laughing: 
He would like it. He'd be pissed off a little bit, but he knows it's true, so he'd be OK.  

Cher via Today
Cher on the therapeutic and painful parts of the show concerning Sonny
Cher explained that moments in the show don't always paint Sonny in the best light, but the complexity inherent to the man, and his relationship with Cher comes to the surface. Cher said
There were parts that were really hard. And, there were parts that were really painful. When Sonny is dead and he comes to talk to me, I'm sobbing every time. But, it validates him so much, because we go through some stuff that really happened, but…it doesn't paint him in the best light…He was such a weirdo. He was the funniest person ever, but he has these things, these moments, these demons like we all have. 

Cher via Today
Cher explained that Sonny was complex, and goes on to tell a story about their divorce. She remembers leaving the courthouse, and they were both angry with one another. They walked out to make a statement, and he bent Cher backward and stuck his tongue in her mouth. And, she was so hysterical that she couldn't be mad. 
Cher explained that she and Sonny had something "more than love," which the show aims to convey. Cher said if he was sitting next to her at that interview, the interviewer would "get Sonny and Cher." When the romance ended, the love and the dynamic remained.