'Cherry': Why Tom Holland Drank 2 Bottles of Pre-Workout for One Scene in the Film
Based on Nico Walker's semi-autobiographical novel of the same name, Cherry follows a young army veteran with PTSD who resorts to robbing banks to clear his drug debts. Tom Holland plays the main protagonist, Nico Walker, and he stars alongside Ciara Bravo, Bill Skarsgård, Kelli Berglund, and more.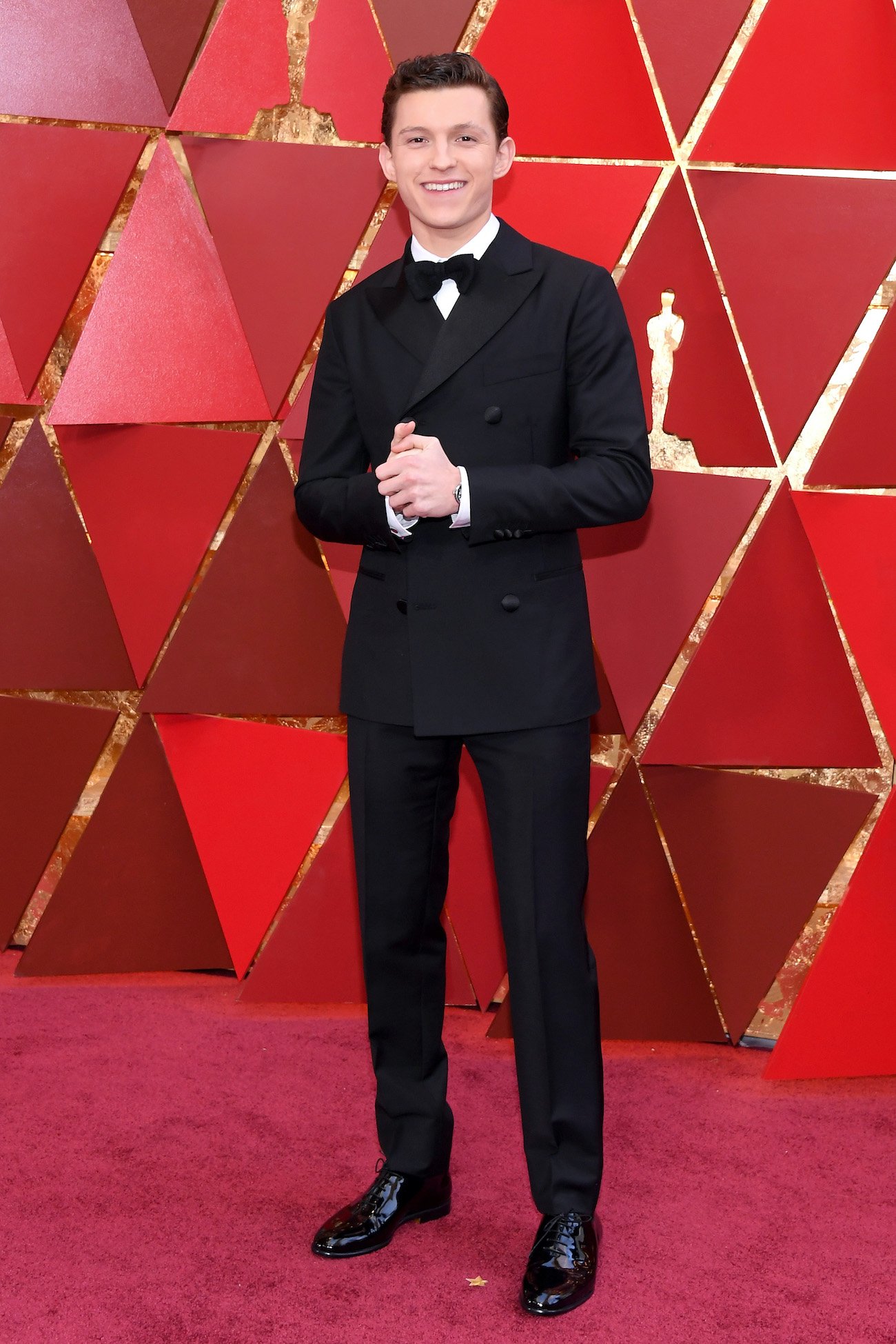 Holland has since explained (in many an interview) that the film asked a lot of him physically, mentally, and emotionally. He lost 27 pounds to play Walker at the worst phase of his addiction. He also had to sit down with individuals who understand drug addiction and PTSD to find the character — to get under the skin of such a man and deliver an authentic performance. 
During an interview with GQ, Holland talked about a man named Brian who helped him with several scenes in the movie. Brian serves as a drug expert to the stars in Tinseltown; he was once addicted to drugs, but now he works with actors to ensure drug-related scenes are true to reality. 
Tom Holland talks about Brian and 'Cherry'
Holland explained to GQ that Brian was an asset on the set — for those behind the camera and in front of it. He shared: 
"He works in a rehab clinic, but he would come to set and advise on things like drug street names, how much certain drugs should cost, what their effect would be to me, and how to take them…"

Holland | GQ
Holland said that Brian explained to him how the drugs interact with the body, and how that should manifest physically for the screen. He explained the difference between taking heroin and cocaine, as opposed to just cocaine. He gave Holland any and all notes he deemed necessary. Yet, there was one scene that Holland couldn't fully feel at first. 
Holland on the one scene he couldn't quite feel in 'Cherry'
In one Cherry scene, Holland has to convey what it feels like to wake up from a "four-day drug bender." Holland explained:
I just didn't think I could do it…What does it feel like to wake up from a four-day drug bender? I know what a hangover feels like, but this is very different. So I asked Brian and he told me, 'It feels like you want to rip your skin off.' I sat him down and told him I didn't think I could get there. He was like, 'Well, Tom, I am going to fix this for you. I have just the thing…'"

Holland | GQ
While Holland first got a little anxious and noted that he was ready to call his agent, Brian soon pulled out "two small plastic bottles of pre-workout." Tom Holland drank the bottles and said, "for the next three hours it was like I was plugged into the mains, totally jacked up on caffeine. It felt horrible but it helped me get to where I needed to be.."