The Childhood Feelings That Resurfaced For Demi Moore When Her Relationship With Ashton Kutcher Ended
Demi Moore and Ashton Kutcher had quite the whirlwind romance for eight years; from public scrutiny surrounding their age difference to Moore's miscarriage and failed IVF treatments, their relationship started with ease but later grew complex and tumultuous.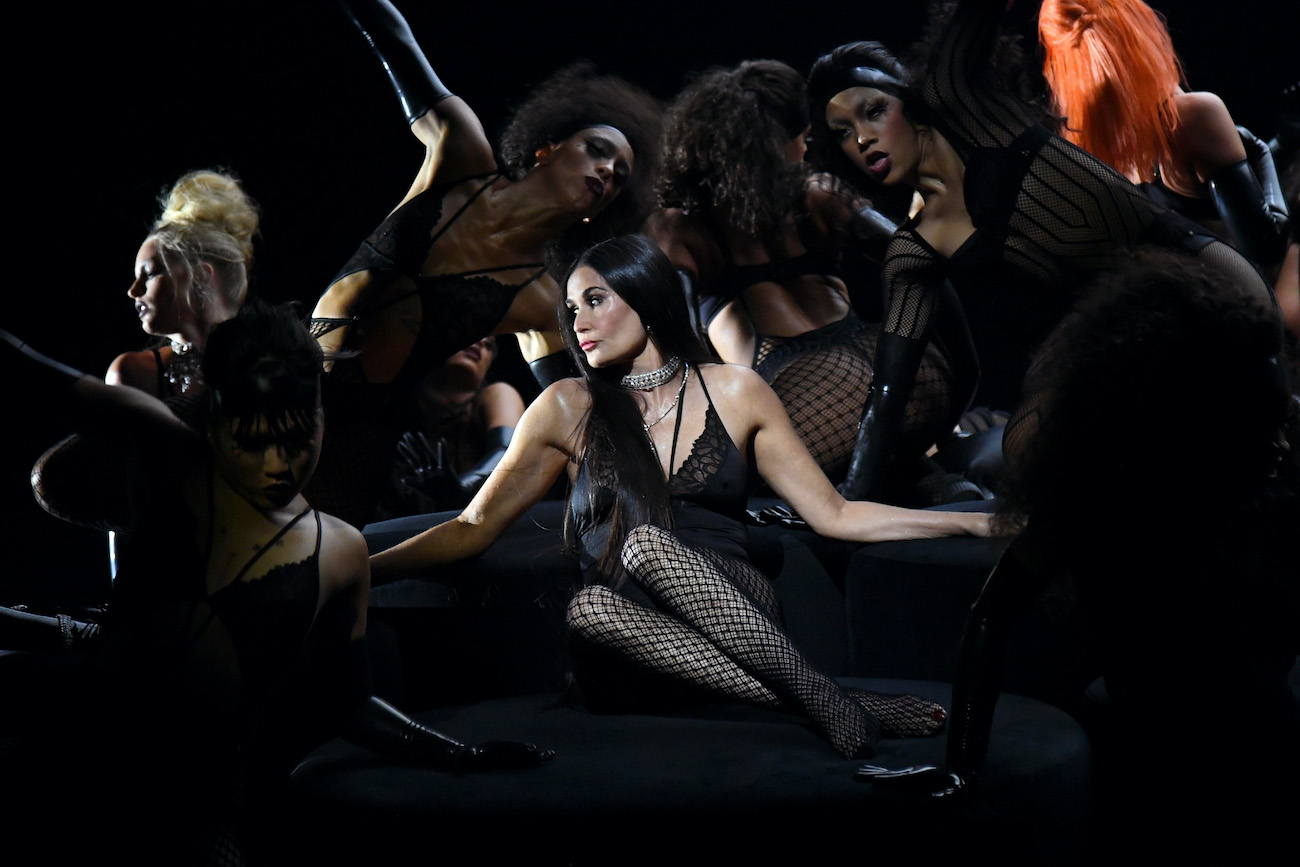 During an interview with ABC News' Diane Sawyer, Moore opened up about her life and previous relationships with Bruce Willis and Kutcher. She elaborated and reflected on the information within her 2019 book Inside Out.
Moore noted that her relationship with Kutcher came to a bit of screeching halt when she received a Google News notification that Kutcher had been caught cheating — right before hitting the red carpet for a film she had recently produced. 
Demi Moore talks Ashton Kutcher and childhood trauma 
Moore explained to ABC News that "parts of what occurred" between her and Kutcher — and the end of their relationship — were "devastating" for reasons outside the relationship itself. She said: 
…A level of devastating for me that wasn't really just about that relationship. It was really about my whole life. It was about being the two-year-old who wasn't safe. This really represented that I'm not lovable, that I'm not deserving. And, that's not about him; that's all just about me…

Moore | ABC News
Moore explained that she had her own internal conflicts and traumas to get past. When her relationship with Kutcher fell apart, it brought back those childhood feelings of insecurity – those thoughts that she was not worthy of love. And, while Kutcher may have been at the center of the resurgence of such emotions, he was not at fault for them. 
Moore, after years of sobriety, also wound up drinking again and taking Vicodin, yet she has since emerged from the dark place that seemed to define her past. She has found her true strength. 
Demi Moore talks about strength and family  
Moore told ABC News that experiencing a seizure at a party, during which her daughter was present, marked a need for change. Moore's family drifted a bit, but as she got stronger, as she got healthier, they came back into her life. 
Rumer Willis was the first of her three daughters to reach out after Moore sought out help — after Moore showed that she was committed to being healthy. Moore explained that she wrote her memoir in case someone else has experienced something similar — in case reading it could help someone else who finds it difficult to love themselves learn what it means to value their own life.