Have Chloe x Halle Ever Won a Grammy?
Chloe x Halle are Beyoncé's protégés. The sisters were signed by Queen Bey's Parkwood Entertainment after they appeared in one of her films and their YouTube channel went viral, and their star has been on the rise ever since. But have they won any Grammy awards?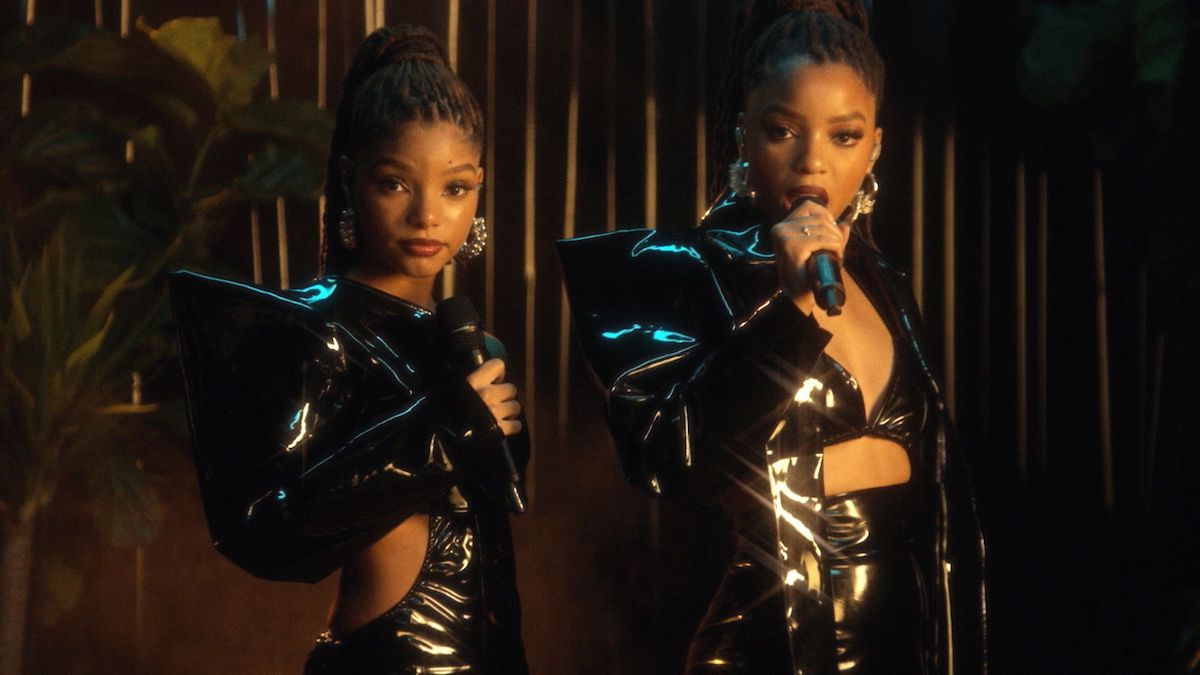 Are Chloe x Halle twins?
Chloe x Halle's full names are Chloe Bailey and Halle Bailey. The siblings have been hustling hard for their success for years with the help of their parents and siblings.
They are sisters, but contrary to their twin characters on grown-ish, they aren't actually twins in real life. Chloe is 22 years old, and Halle is 20 years old. They grew up in Atlanta, Georgia with their parents, their older sister, Ski (pronounced sky), and their younger brother, Branson.
RELATED: Grammy Awards: See BTS, Megan Thee Stallion, and More React To Their First Ever Nominations
How much are Chloe x Halle worth?
The sisters have released two studio albums in their career so far: The Kids Are Alright and Ungodly Hour. Before that, they dropped two E.P.s, Uncovered and Sugar Symphonies, and a mixtape called The Two of Us.
Among their list of growing success are their co-starring roles on Freeform's Grown-ish, and Halle Bailey's upcoming starring role as Ariel in The Little Mermaid remake. Chloe will also be starring in The Georgetown Project alongside Russell Crowe, Ryan Simpkins, and Sam Worthington.
The dynamic duo were awarded the Rising Star Award at the Billboard Women in Music ceremony in December 2020, and Beyoncé herself gave their introduction.
"Ladies, I am so, so proud of you," Beyoncé said. "You've done this with authenticity, with grace, with raw talent, and you manage to shine in every room you enter. And I'll always love you. Please give it up for my girls, Chloe and Halle."
The sisters have amassed an impressive net worth in the less than 10 years they've been releasing their own music. According to Celebrity Net Worth, Chloe is worth $2 million, and Halle is worth $1 million.
RELATED: Could Joe Alwyn Win a Grammy For 'Folklore'? Taylor Swift Confirmed He's Co-Writer William Bowery
Chloe x Halle's Grammy nominations are stacking up
Chloe x Halle have not yet won a Grammy award, but they have been nominated for four. In 2018, they were nominated for Best New Artist and Best Urban Contemporary Album for The Kids Are Alright.
For this year's Grammy Awards, Ungodly Hour was up for Best Progressive R&B Album, and their song "Wonder What She Thinks Of Me" was up for Best Traditional R&B performance. "Do It" is also their first song to chart on Billboard Hot 100. It was written by Chloe x Halle, and Victoria Monet is credited on it as well. It was nominated for Best R&B song.
The winners of those categories were announced before the live Grammys broadcast on March 14. Unfortunately, Chloe x Halle didn't win any of the categories. But they have a long career in music ahead of them.
The 63rd Annual Grammy Awards hosted by Trevor Noah will air on Sunday, March 14, starting at 8 p.m. EST on CBS.