Chris Evans Explains Why He Turned to Television After 'Avengers: Endgame' and 'Knives Out'
Every successful actor has horror stories about auditioning for a role. Even Chris Evans — Captain America himself — faced such challenges earlier in his career. Of course, the actor eventually landed his fan-favorite Marvel role. Yet, less than a year after leaving the Marvel Cinematic Universe, Evans enters a relatively new arena: television.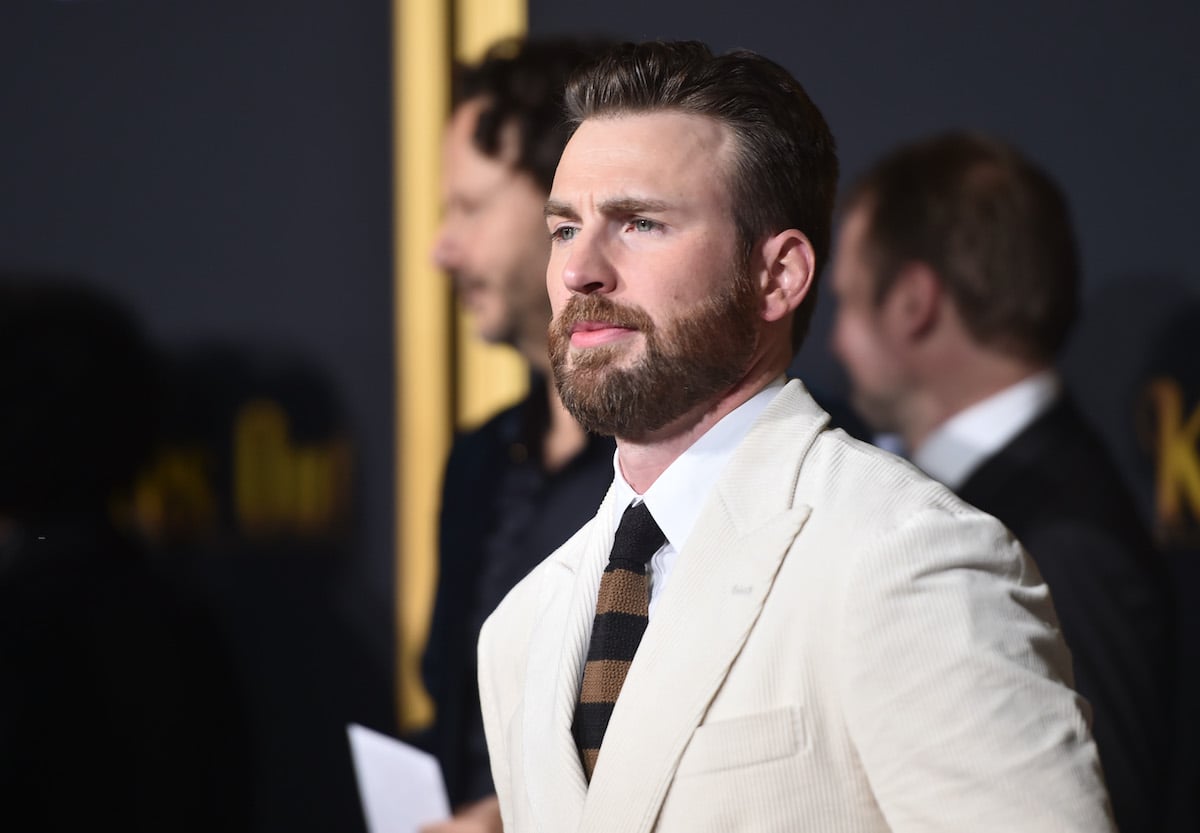 Chris Evans completed his Marvel run as Captain America in 2019
Evans first joined the MCU as Steve Rogers in 2011's Captain America: The First Avenger. The actor had previously starred in two movies based on Marvel's Fantastic Four comics. But while those proved to be commercial hits, the MCU created something special for audiences worldwide.
Captain America — along with Robert Downey Jr.'s Iron Man — remained essentially a co-lead throughout the entire run. Altogether, Evans was a major character in seven MCU movies and made cameos in a few more. However, Avengers: Endgame marked a turning point for his career.
After nearly a decade behind the shield, Evans stepped away from the franchise. From a creative standpoint, this made complete sense, as Cap's story found the perfect conclusion. But it also meant the actor who played him would have a critical choice in taking on his next project.
Now the actor is starring on a new drama series only on Apple TV+
Technically, Evans' first project immediately after leaving the MCU was Knives Out. That Rian Johnson-directed murder-mystery turned out to be a massive, Oscar-nominated hit. But now, for the first time, Evans is taking on a lead role on television. For his next project, Evans will star on the Apple TV+ series Defending Jacob.
In a recent interview with Deadline, the actor explained why he decided to branch out into television during this point in his career.
In my eyes, I feel like even 20 years ago the lines between [film and television] may have been a bit more clearly drawn. These days, a lot of really wonderful risk-taking and unbelievable storytelling is happening in the TV world, now that streaming is ubiquitous as well. And really, it was just about meeting with [series creator] Mark [Bomback] and [director] Morten Tyldum. You know, you take a little bit of a leap of faith. They only show you the pilot. So you don't know where it's going to go. But eventually you just kind of say "I want to work with these people."
Indeed, the creative team behind Defending Jacob is a promising one. Bomback has written films like War for the Planet of the Apes and The Wolverine. Meanwhile, Tyldum earned an Academy Award nomination for directing The Imitation Game starring Benedict Cumberbatch. Most recently, he has worked on TV series such as Counterpart and Jack Ryan.
What other projects does the actor have lined up next?
Defending Jacob proved to be such a positive experience that Evans tells Deadline he's open to doing more TV. As he alludes, it's become much smoother for actors to be able to cross back and forth between movies and TV. And this is especially the case with the proliferation of limited series.
But Evans isn't turning his back on the big screen. The actor has signed on for Bermuda Triangle, a thriller from Doctor Strange director Scott Derrickson. And he is reportedly in talks to play the infamous dentist character in the upcoming Little Shop of Horrors remake.