Chris Evans on the Avengers Star He Related to at the Start of His MCU Journey
For nearly a decade, Chris Evans portrayed the righteous and morally upstanding Captain America. He somehow managed to retain the character's relatability, despite his extra-human degree of altruism. And, though it would be difficult to imagine anyone else playing Captain America, Evans did not take the offer the first time it reached his table.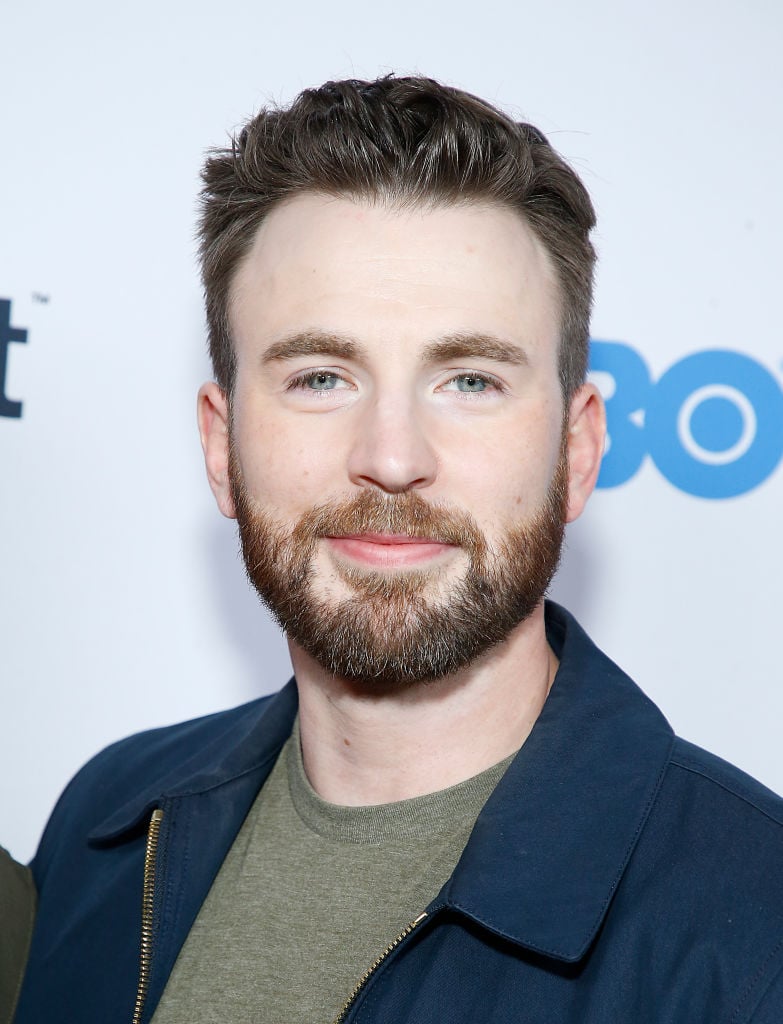 A little bit of nudging (from Robert Downey Jr., Jon Favreau, and family) pushed Chris Evans away from fear and hesitation — and doubts following his run in Fox's critically condemned Fantastic Four franchise — and into Rogers' skin-tight, spandex suit of armor. Yet, when Chris Evans came into the Marvel Cinematic Universe, he was not as well-known as some of the other actors. 
Evans didn't boast the same level of fame that Oscar nominee Downey had grown accustomed to, nor had he starred in the hit Lost in Translation like Scarlett Johansson. Thus, during an interview The Hollywood Reporter, he explained why he and Hemsworth bonded a bit — seeing commonality in each other's predicaments at the MCU's onset. 
RELATED: MCU Star Chris Evans Will Face Comparisons to Some Major A-Listers as Dr. Jekyll
What Chris Evans and Chris Hemsworth had in common coming into the MCU
Before Thor landed in Chris Hemsworth's lap, the actor appeared in a few Australian soaps, the Australian version of Dancing with the Stars, and a handful of other small productions. Thus, Thor was Hemsworth's breakout role — the gig that would go on to catalyze the actor's ascension to A-list status.
Similarly, though Evans had appeared in more major blockbusters, he jumped from genre to genre, and he had yet to make a name for himself in Tinseltown (or outside of it). From Not Another Teen Movie to Cellular, Push, What's Your Number, and more, the actor (pre-MCU) was struggling to land a hit — a movie that many people saw and raved about. 
RELATED: Chris Hemsworth Says It Was 'Jarring' For His Family to See Him Play Thor
He was also struggling to find a brand identity — a memorable image, or Hollywood personification that viewers could cling to (whether real or fake). He also was not yet a household name. Captain Americ changed everything; he became the nice guy, the gentleman who helps people up the stage at the Oscars, and so on and so forth. As the saying goes, you gotta have a gimmick, and Evans found one (though his seems quite sincere!).
For both Hemsworth and Evans, the MCU put them on the map and gave them the foundation for stardom. But, at the start, they were in similarly nerve-racking positions, starring alongside already established performers.
Chris Evans talks 'having Chris Hemsworth around'
Chris Evans explained how he and Hemsworth were in the same place, which made working on a set with a handful of stars a bit easier. He said: 
It was nice having Chris Hemsworth around because he was going through it, too. I mean, at the time Downey's Downey and Scarlett's Scarlett [Johansson]. And [Mark] Ruffalo and [Jeremy] Renner, at the time, were crushing it, too. Hemsworth and I were very new and we also had the stand-alones and so I think we shared in our anxiety, and at least that made it a little bit more comforting.

The Hollywood Reporter 
Chris Evans explained that both he and Hemsworth had a case of the nerves, and sharing that experience was a relief — amidst all the life changes that would rapidly ensue and all the incomparable performers they stood beside.