Chris Hemsworth Claims 'Thor: Love and Thunder' Is a 'Classic Thor Adventure'
Fans are more excited than ever for 'Thor: Love and Thunder' after seeing the first trailer, and Chris Hemsworth teased what's to come in the Marvel film.
After months of fans begging Marvel to release the first trailer for Thor: Love and Thunder, the studio complied and posted a teaser for the Marvel Cinematic Universe film. And it made people on social media go wild as they picked apart every detail in the video. The trailer showed the first look at Chris Hemsworth returning for his fourth Thor film, and he is more excited than ever for fans to see the movie.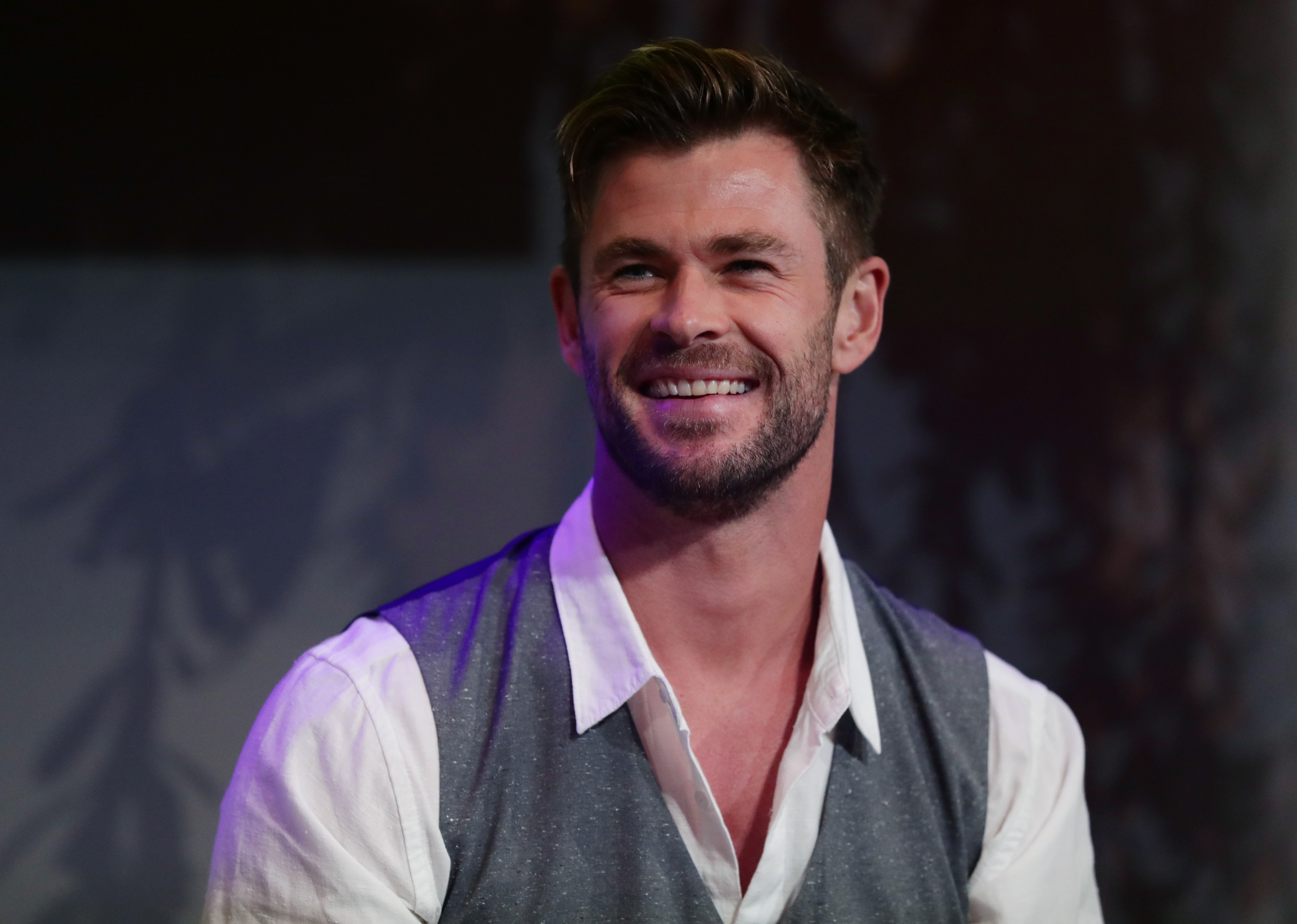 Marvel releases the first trailer for 'Thor: Love and Thunder' starring Chris Hemsworth
On April 18, Marvel posted the official teaser for Thor: Love and Thunder, featuring Chris Hemsworth. The video depicts what Thor has been up to since Avengers: Endgame and what troubles lie ahead for the God of Thunder.
Thor narrates, "These hands were once used for battle. Now they're but humble tools for peace. I need to figure out exactly who I am. I want to choose my own path. Live in the moment. My superhero-ing days are over."
After jetting off with the Guardians of the Galaxy, Thor, wearing a "Strongest Avenger" hat, gets back into shape. And he decides to retire from being a superhero. Before he leaves the Guardians, Peter Quill tells Thor, "Remember what I told you. If you ever feel lost, just look into the eyes of the people that you love."
Elsewhere in the Thor: Love and Thunder teaser, fans get their first look at Russell Crowe as Zeus and Natalie Portman as Mighty Thor. And Valkyrie is now the king of Asgard, but she doesn't seem to be enjoying the politics of the job.
Chris Hemsworth teases the fourth 'Thor' film
After Marvel released the Thor: Love and Thunder trailer, Chris Hemsworth tweeted the first look at the MCU movie.
His caption read, "Here's the first teaser for [Thor: Love and Thunder]. All the feels of a classic Thor adventure. Big, loud and Crazy and full of heart. You'll laugh you'll cry, then you'll laugh so much you'll cry some more!! Love and Thunder coming at you all July 8th!!"
Taika Waititi returned after Thor: Ragnarok to direct the fourth Thor film, and he co-wrote it alongside Jennifer Kaytin Robinson. So it's safe to say that Thor: Love and Thunder will have a similar feel to the third Thor movie. And as Chris Hemsworth teased, the MCU film will stay true to the character of Thor.
Everything we know about 'Thor: Love and Thunder'
Per IGN, the official synopsis for Thor: Love and Thunder reads:
"The film finds Thor on a journey, unlike anything he's ever faced — a quest for inner peace. But his retirement is interrupted by a galactic killer known as Gorr the God Butcher, who seeks the extinction of the gods. To combat the threat, Thor enlists the help of King Valkyrie, Korg, and ex-girlfriend Jane Foster, who — to Thor's surprise — inexplicably wields his magical hammer, Mjolnir, as the Mighty Thor. Together, they embark upon a harrowing cosmic adventure to uncover the mystery of the God Butcher's vengeance and stop him before it's too late."
Thor: Love and Thunder stars Chris Hemsworth as Thor, Tessa Thompson as Valkyrie, Natalie Portman as Jane Foster/Mighty Thor, Christian Bale as Gorr the God Butcher, Taika Waititi as Korg, Jaimie Alexander as Lady Sif, Russell Crowe as Zeus, and Jeff Goldblum as Grandmaster.
The Guardians — Chris Pratt as Star-Lord, Pom Klementieff as Mantis, Dave Bautista as Drax, Karen Gillan as Nebula, Sean Gunn as Kraglin, and Vin Diesel as Groot — will appear in the film, as well.
Thor: Love and Thunder premieres exclusively in theaters on July 8.