Chris Rock and Jada Pinkett Smith Have Worked Together Since 2005
For two decades, Will Smith has been gunning for an Academy Award. And in 2022, he finally got one, though not in the way he expected. Rather than a night of celebration, the actor found himself mired in controversy after he slapped presenter Chris Rock onstage. Rock made a joke about Smith's wife, Jada Pinkett-Smith, that the actor clearly did not appreciate. Ironically, Rock has been working with Pinkett-Smith for nearly two decades.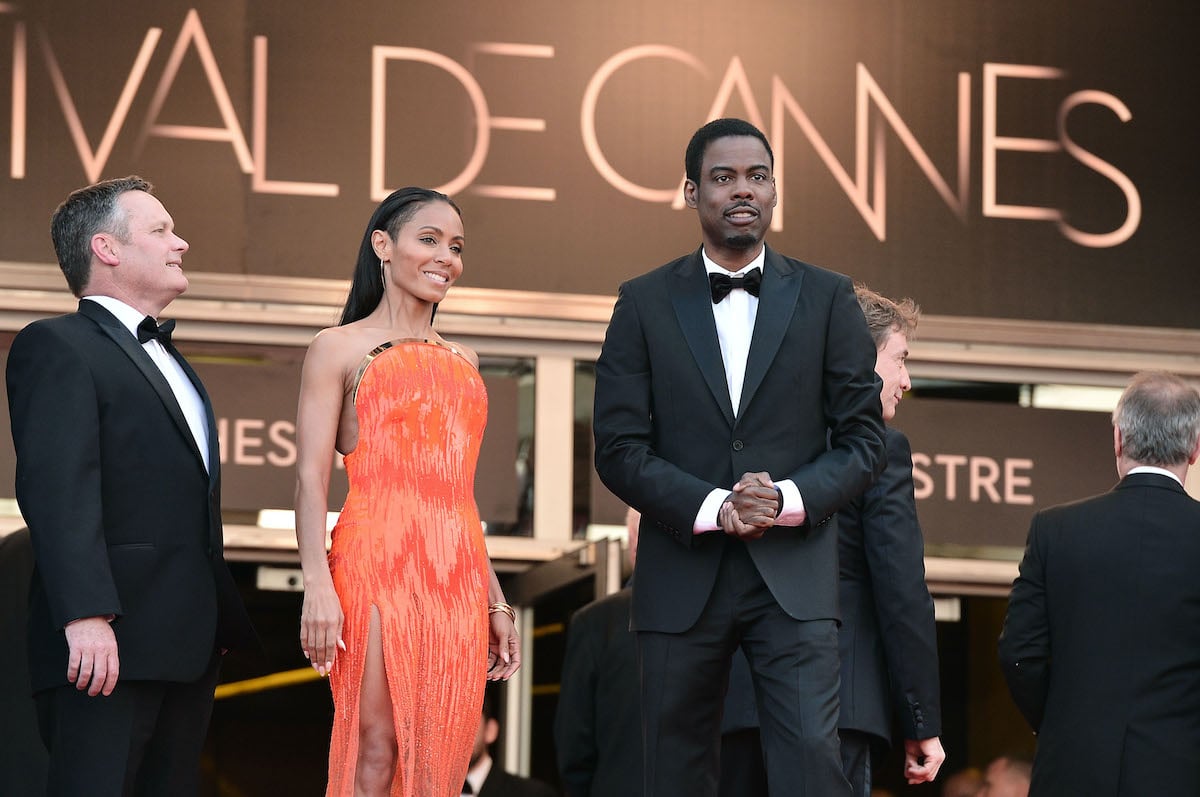 Chris Rock seemingly mocked Jada Pinkett Smith's medical condition
When he took the stage at the 2022 Academy Awards, Rock took a few gentle jabs at the crowd. He pointed out the strange dynamic that would result if Javier Bardem won but his wife and fellow nominee Penélope Cruz didn't. But what angered Smith was his dig at Pinkett Smith's shaved head. Rock remarked he couldn't wait to see her star in a sequel to Demi Moore's G.I. Jane, in which the lead character famously sports a shaved head.
However, Pinkett Smith's look is less of a fashion statement and more about her real-life struggle with alopecia, which involves hair loss. It's unclear whether Rock was aware of Pinkett Smith's medical status when he made the joke, though she has been open about it. But regardless, Smith's reaction ensured that this would be an Oscars moment to remember.
But Chris Rock and Jada Pinkett Smith co-starred in this movie series
The 2022 Academy Awards wasn't the first time Rock took aim at Pinkett Smith. When he hosted the Oscars in 2016, Rock commented on Pinkett Smith's decision to boycott the show because of the lack of diversity in the nominees. She also mentioned that year that she was disappointed her husband wasn't nominated for Concussion. But they already knew each other from years of working on the same film franchise together.
Both Rock and Pinkett Smith voice lead characters in the animated Madagascar franchise. The first film was released in 2005 and was followed by two sequels. Rock and Pinkett Smith each appear in all three films as well as a short film and holiday special. For both actors, 2012's Madagascar 3: Europe's Most Wanted is their highest-grossing movie. According to Box Office Mojo, the film earned $747 million worldwide.
Will the 'Madagascar' stars ever patch things up at this point?
Given their personal and professional history, the real question is whether Rock and Pinkett Smith will ever move past this media frenzy. At this point, the 2022 Oscars incident is perhaps too fresh to truly gauge whether that's possible. However, if the long-simmering Madagascar 4 ever comes together, they might have to learn to get along.
With the success of the third film, one might think another would have been a priority for Dreamworks Animation. But instead, the Madagascar series is focused on TV. The most recent series is Madagascar: A Little Wild, in which none of the movie's original stars reprise their roles. That show debuts season 7 on Hulu and Peacock in 2022.