Christian Bale Admitted the Real Reason He's So Private
Moviegoers have always naturally been interested in the personal lives of their favorite stars. Sometimes, fans live vicariously through the presumably glamorous lives of Hollywood A-listers. Or perhaps they are simply curious — after seeing actors play so many different roles — about what they're like in real life. In the case of Christian Bale, fans don't actually have much information about his private life. Here's why.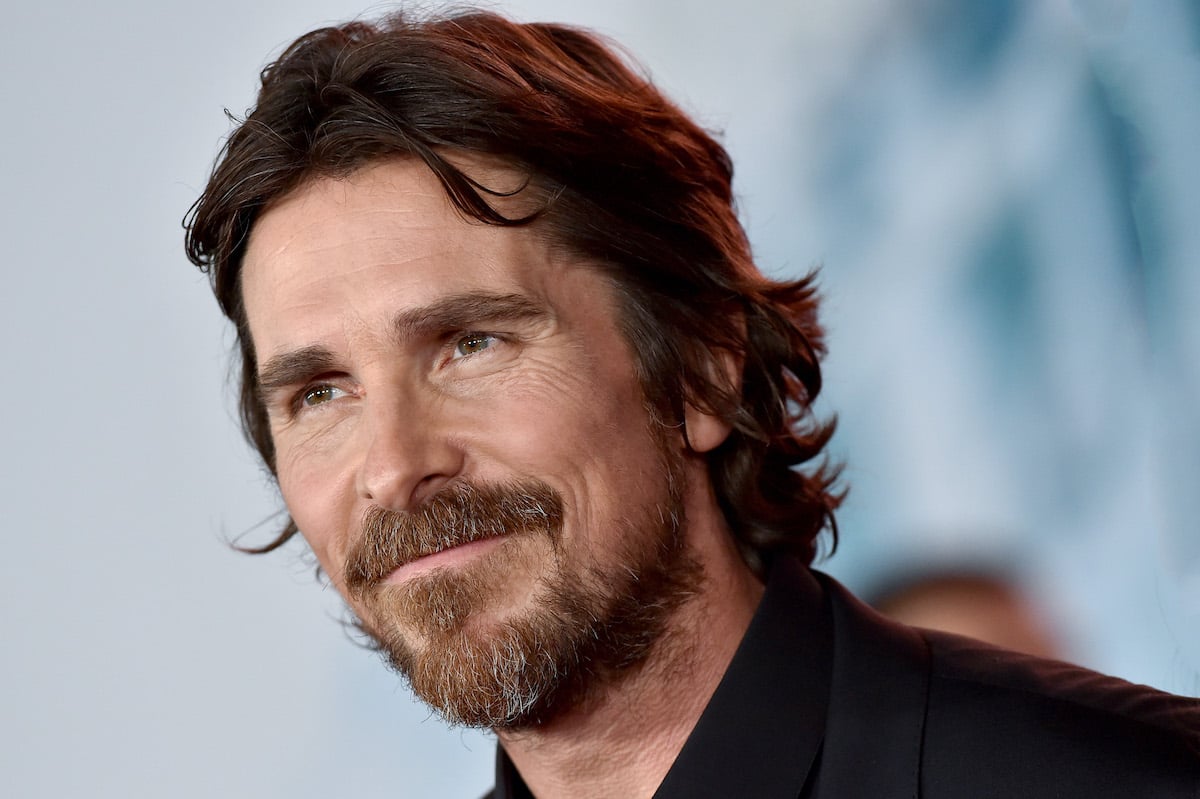 Christian Bale movies cover nearly every genre
Bale is easily one of the most acclaimed, versatile actors working today. The actor's first leading role came way back in 1987, with Steven Spielberg's Empire of the Sun. And after a 1990s that included such cult classics as Newsies, 1994's Little Women, and Velvet Goldmine, Bale's career really took shape in 2000.
That year, he delivered a fan-favorite performance in American Psycho. And just a few years later, Batman Begins made him an A-list star. Since then, Bale has won an Academy Award — for 2010's The Fighter — and earned awards recognition for his roles in American Hustle, The Big Short, Vice, and Ford v Ferrari.
Why the Oscar-winning actor is so private in real life
All the while, Bale's personal life has only rarely come to the forefront. Perhaps most famously, the actor's tirade against director of photography Shane Hurlbut on the set of Terminator Salvation made headlines. But for the most part, Bale has tried to keep himself and his personal life out of the news. And in a 2006 interview with Metro, he explained exactly why that's so important.
"If you're talking about family, it's about maintaining something for yourself, not giving everything away. I don't want to know about the lives of other actors. I don't want people to know too much about me. That leaves us as clean slates when it comes to playing characters."
Indeed, the actor's tendency to transform himself — including, on several occasions, losing or gaining a ton of weight — supports his need to disappear into a role. It's a big part of why his performances are so acclaimed. And the fact that he's played everyone from Moses to Dick Cheney in the past decade proves that his approach to the craft definitely works.
Christian Bale is about to play a super-villain
Speaking of Bale's range, the actor is set to return to the world of superheroes for the first time since The Dark Knight trilogy. A decade after leaving Batman behind, Bale will star as the villainous Gorr the God Butcher in Marvel Studios' Thor: Love and Thunder. And fans are curious to see what he'll bring to the role.
Bale has played plenty of dark characters over the years. But he's never played a straight-up comic book baddie before. But he'll face off against returning stars Chris Hemsworth, Natalie Portman, and Tessa Thompson when director Taika Waititi's Thor: Love and Thunder hits theaters on May 6, 2022.