Christian Bale Already Couldn't Stand Fame Even on His First Big Movie
Christian Bale famously has a contentious relationship with Hollywood. While the Oscar-winning star of The Dark Knight trilogy often relishes his craft, he often speaks about his distaste for it too. In fact, Bale has claimed he's wildly turned off by the "disgusting" and "vanity-fueled" nature of the business. Many fans might assume time made Bale's views on fame more jaded. But as it turns out, he might have always felt that way.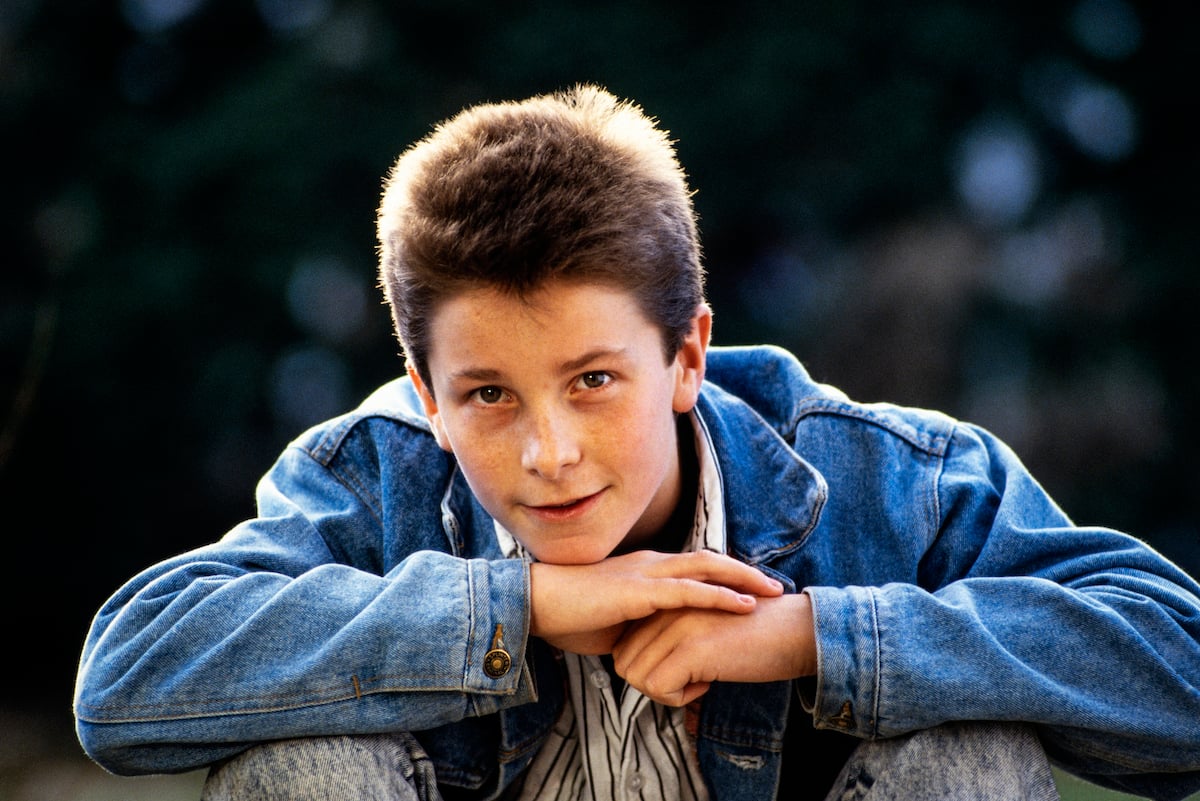 What is Christian Bale famous for?
Playing Batman in Christopher Nolan's The Dark Knight trilogy might have made Bale a global star. But it's far from his first movie role. Rather, the actor made his screen debut in a little-seen 1987 fantasy movie named Mio in the Land of Faraway. That same year, he landed his first leading role in Steven Spielberg's Empire of the Sun. And for years after, he appeared in films such as Newsies, 1994's Little Women, and Velvet Goldmine.
Then in 2000, Bale's performance in American Psycho caused critics — and some fans — to take notice of the actor. As investment banker Patrick Bateman, the actor delivered a complex, transformative turn that essentially set the template for many of his subsequent roles. Post-Batman, of course, Bale has earned several Academy Award nominations, including a Best Supporting Actor win for 2010's The Fighter.
RELATED: Christian Bale Once Came to the Defense of His Cult Classic Disney Musical
The actor didn't want to promote 'Empire of the Sun'
As much as Bale takes great pride and gets satisfaction out of his work, he has never been the biggest fan of the fame that comes with being an actor. In fact, according to Metro, Bale "refused to speak" during a press junket for Empire of the Sun. Instead, the site asserts he was "repeatedly stabbing an orange with his pen" rather than engaging in the event.
At the time, this behavior could have been simply written off as the actions of a young actor suddenly thrust into the spotlight. But with the benefit of hindsight, it's clear Bale had an instant distaste for the attention starring in popular movies brings him. This isn't to say he resents his fans. But Bale isn't fond of the pomp and circumstance which accompany being an actor for a living.
RELATED: Christian Bale Hated the Misleading 'American Psycho' Viral Marketing
Christian Bale has gotten better at promoting his movies
Although Bale might never love the obligatory promotional part of his job, he has seemingly made his peace with it. Certainly, the actor's current status as an award-winning, critically acclaimed performer makes it easier to stomach the less desirable part of being an actor.
In recent years, Bale has also been afforded the ability to take on projects he believes in. The actor has admitted he loves being challenged on set. And even his more surprising roles — such as his entrance into the Marvel Cinematic Universe in 2022's Thor: Love and Thunder — feel more motivated by fun than obligation.