Christian Bale Struggled to Avoid This Food During His Extreme Weight Loss
Christian Bale had never played such an iconic character before Batman Begins. His role in The Dark Knight trilogy made the actor a household name. But before he tackled the beloved DC Comics superhero, Bale was perhaps best known for playing villains. Still, the actor had taken on a very different challenge just before becoming Batman by losing a ton of weight for a role. Bale specifically struggled to avoid this food.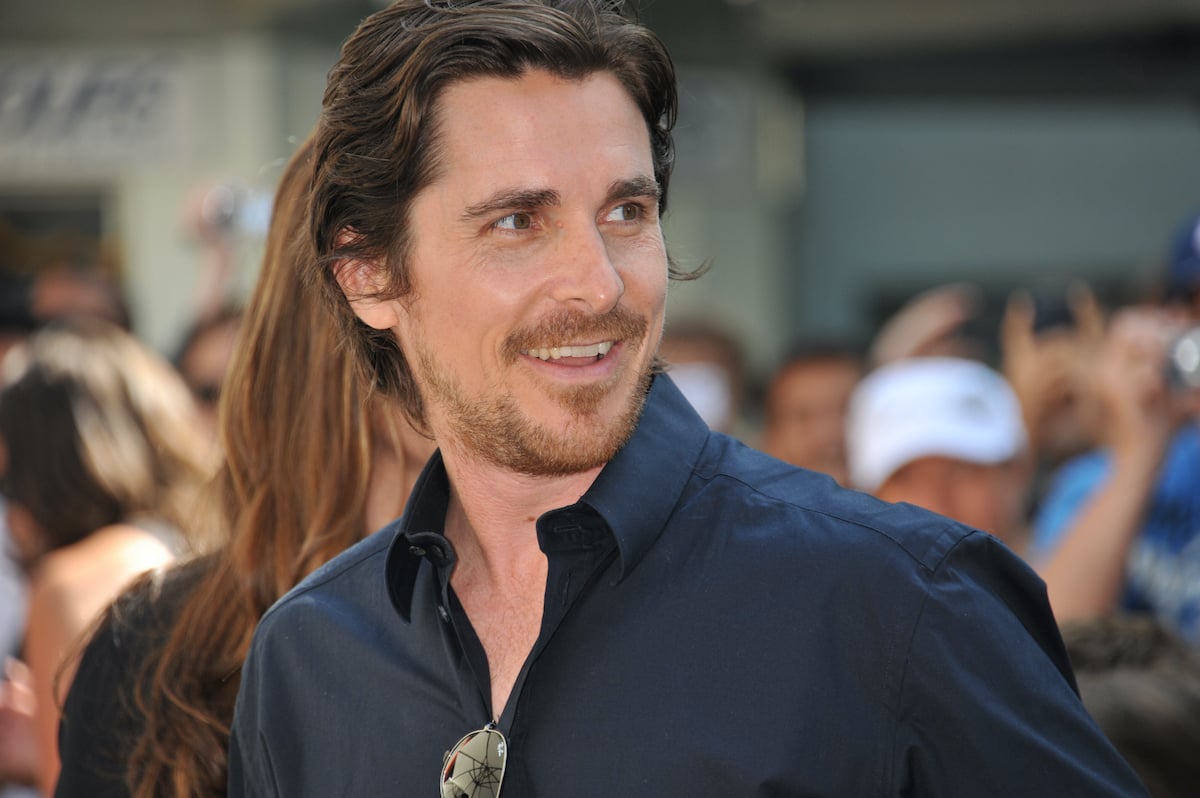 Christian Bale commits physically to his movie roles
Since 2000's American Psycho, Bale has proven time and again that he's more than willing to commit his body to a performance. The actor worked out a ton for his role as Patrick Bateman in that film. And over the years, he's put on muscle to play Batman and gained significant weight for Oscar-nominated roles like American Hustle and Vice.
But perhaps Bale's most notable transformations have been the time he underwent extreme weight loss for a movie. He lost 70 pounds between Vice and Ford v Ferrari, for example. And he similarly shed weight for his Oscar-winning turn in The Fighter and his acclaimed role in The Big Short. But none of these come close to The Machinist.
RELATED: Christian Bale Once Explained Why He's Drawn to Movies That Are 'a Bit Dodgy'
'The Machinist' kept the actor away from this food
In that 2004 film, Bale lost more than 60 pounds to play a factory worker with insomnia. His skeletal frame shocked audiences. And in part due to his gaunt appearance, The Machinist is perhaps one of his most underrated movies. But in an interview with the Chicago Tribune, the actor admitted he had to stave off cravings to cram a cheeseburger down his throat.
"All the time, man. Yeah, of course! Are you crazy? Yeah. I chose not to go eat with anybody because the second I saw or smelled that food, I was like a wolf," Bale said. "And I had a couple of times when I did do that. And I ate five meals in one go. Obviously, my stomach wasn't prepared for that. And I felt terrible afterward. So I just said, 'I can't do that.' Because you do. You want a cheeseburger every day."
RELATED: How Christian Bale Was Tricked into Making a Musical
Christian Bale hasn't appeared in a movie since 2019
Bale notably hasn't appeared in a movie since 2019's Ford v Ferrari. That film turned into a massive hit, earning $225 million worldwide according to Box Office Mojo. But fans eager to see how far Bale goes for his next role don't have too much longer to wait.
The actor makes a return to comic book movies in 2022's Thor: Love and Thunder. But this time, he's playing the film's villain, Gorr the God Butcher. Bale joins returning stars Chris Hemsworth, Natalie Portman, and Tessa Thompson in the Marvel movie. No word yet on whether Bale underwent any weight changes to play the baddie, however.