Christian Bale Has Played So Many Characters with the Same First Name
Christian Bale doesn't seem like he ever really wanted to be famous. Even while promoting his first big movie, Empire of the Sun, the actor was never interested in that kind of attention. That Steven Spielberg-directed movie did, however, mark the beginning of Bale's trend of playing characters who shared the same first name.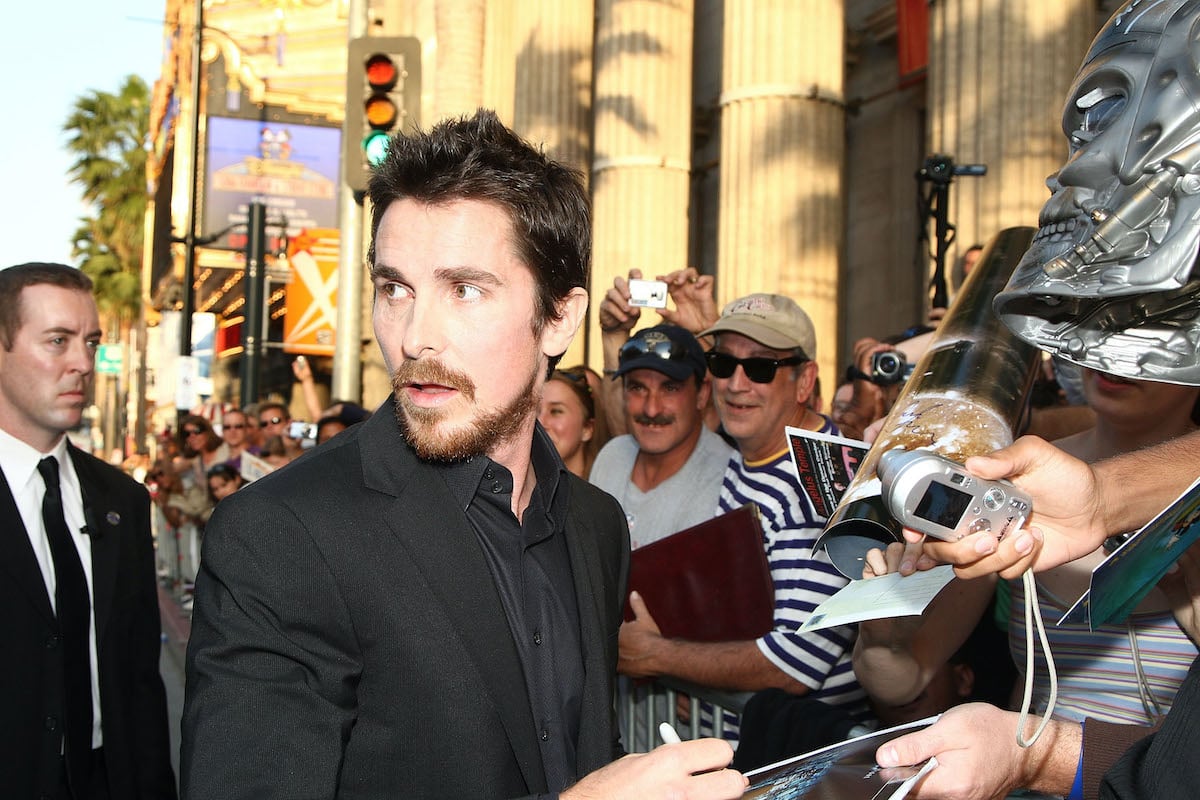 Christian Bale strives for variety in the roles he plays
Perhaps because he's less interested in chasing down mainstream fame, Bale's filmography is more diverse than most. The actor has openly stated he aims for variety in the projects he chooses to star in. And he has certainly achieved that. Even though he's best known for playing Bruce Wayne aka Batman in Christopher Nolan's The Dark Knight trilogy, the actor's path is anything but the typical blockbuster route.
Sure, Bale has headlined his share of big-buddget movies. But he's also made time to work in less commercial projects. Films like American Psycho and The Machinist developed cult followings after their theatrical releases. And movies such as The Fighter — for which Bale won an Oscar — American Hustle, The Big Short, and Vice showcased Bale amid star-studded ensemble casts.
RELATED: Christian Bale Once Came to the Defense of His Cult Classic Disney Musical
But he's played a ton of characters with this first name
Even though he's played a myriad of different types of characters across just about every genre, Bale has often played men with the same first name. In six films, he's played characters named John and/or Jack, a common nickname for John. The first instance of this is his role as Jack Kelly in the 1992 Disney musical Newsies. Then a decade later, he played John Preston in the sci-fi action thriller Equilibrium.
A few years later, Bale played another John, English settler John Rolfe, in 2005's The New World. And he was Jack Rollins aka Father John in the musical drama I'm Not There, inspired by the life of Bob Dylan. Perhaps his most famous character named John came in 2009's Terminator Salvation, in which Bale plays human resistance leader John Connor. His only John since then has been John Miller in 2011's The Flowers of War.
RELATED: Christian Bale Once Revealed How He Really Feels About His Fans
Christian Bale finally returns to theaters in 2022
In the John/Jack department, Bale might be beat out by Keanu Reeves. The John Wick star has seemingly made it his mission to play as many characters with that name as possible. And like Reeves — who's set to star in The Matrix 4 in late 2021 — Bale is coming back to theaters with an unexpected sequel role of his own.
The actor will play the villainous Gorr the God Butcher in Marvel Studios' Thor: Love and Thunder. The movie hits theaters on May 6, 2022. And given the wild start to the current slate of Marvel movies, fans should expect some surprises in store when Bale's baddie faces off against Chris Hemsworth as the God of Thunder.