Christian Bale Once Came to the Defense of His Cult Classic Disney Musical
Christian Bale might be one of the most acclaimed actors working today. But his mainstream success was actually a long time coming. Although Bale rose to mainstream stardom in the 2000s, the actor actually made his film debut in 1987. And though he doesn't seem like an actor who would star in a musical, young Bale found himself starring in Disney's 1992 film Newsies, a role the actor stepped up to defend years later.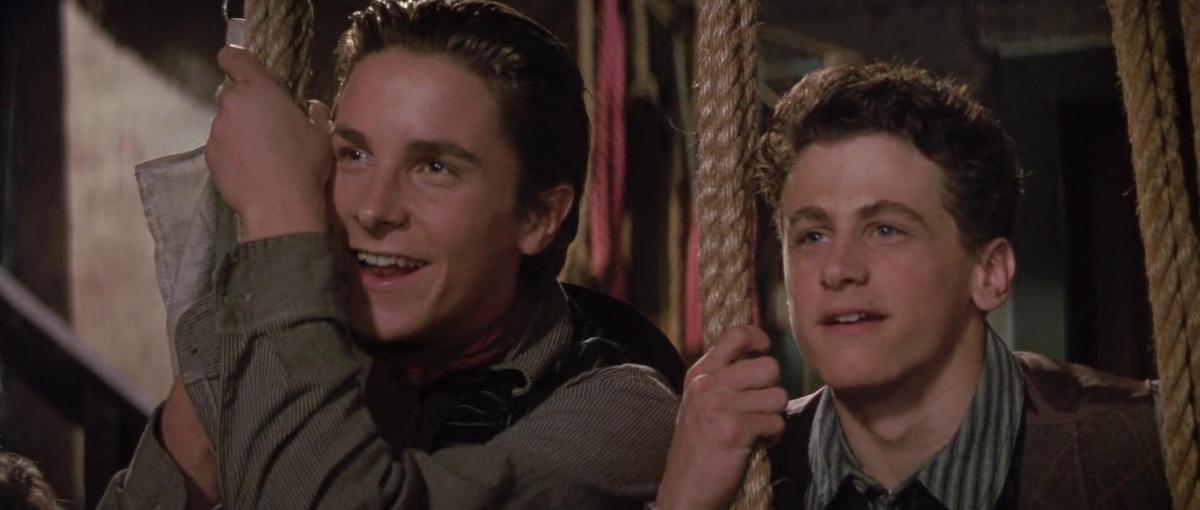 Christian Bale is a former child star
Bale's first screen appearance was in a long-forgotten fantasy film called Mio in the Land of Faraway. But that year same year, he also landed his first lead role in Steven Spielberg's Empire of the Sun. Because those two movies were released so closely together — and how quickly the first was forgotten — many fans assume Empire of the Sun was his first film. Alas, it still took a while for Bale to become a household name.
Perhaps it's because he started in Hollywood at such a young age that Bale has a rather contentious relationship with acting. If he's committed to a project, he goes all in, often even transforming his body for a role. But Bale can find the industry to be a "disgusting" place fueled by vanity. So it's ironic that he starred in something as typically Hollywood as a movie musical in his teenage years. Still, Bale stands by his work.
The actor came to the defense of his Disney musical
Newsies was Bale's fourth movie and his second leading role. Some fans of his more recent work might be surprised to see him playing a struggling newsboy in 1899 New York City. And in a 1997 interview with Movieline, Bale admits he "never had any interest in doing a musical."
"I still don't. In fact, when I first read the script, I thought it wasn't a musical. Later, after I realized it was, I asked [director Kenny Ortega] if maybe I could duck over here into the pub while the numbers were going on, and then come out when it was over. I hoped I could be the lead in a musical without doing any singing and dancing. Eventually I said, 'F–k it, let's just do it.' But I had a lot of doubts about it. I never liked musicals, and even then, I knew I'd never do anything like that again."
Although Newsies wasn't his type of movie, Bale concedes the film — which was adapted for Broadway in 2012 — has a devoted fan base.
"You say something bad about Newsies and you have an awful lot of people to answer to," Bale told Movieline. "I look back on it rather fondly now. It was either go to college or go to California and do Newsies. I decided to do the film, which was an education."
Christian Bale's next movie is also a Disney project
Bale's career has taken him down some very unexpected places. The actor has played everything from a serial killer to Jesus of Nazareth. Now, following his acclaimed performance in 2019's Ford v Ferrari, the actor is returning to Disney for his next project, albeit one which falls under the Marvel Studios banner.
Although Bale famously starred as Batman in The Dark Knight trilogy, the actor returns to the superhero genre for 2022's Thor: Love and Thunder. In the film, he'll play the villainous Gorr the God Butcher opposite returning stars Chris Hemsworth, Natalie Portman, and Tessa Thompson. It hits theaters on May 6, 2022.