Christian Bale Once Revealed How He Really Feels About His Fans
As a former child star, Christian Bale never seemed to be interested in landing a major franchise role. The actor has always seemed way more invested in taking on projects that interest him than chasing after fame. However, despite previously finding the character "boring," Bale gained widespread fame after 2005's Batman Begins. And the actor has a surprising reaction to being confronted in real life by his fans.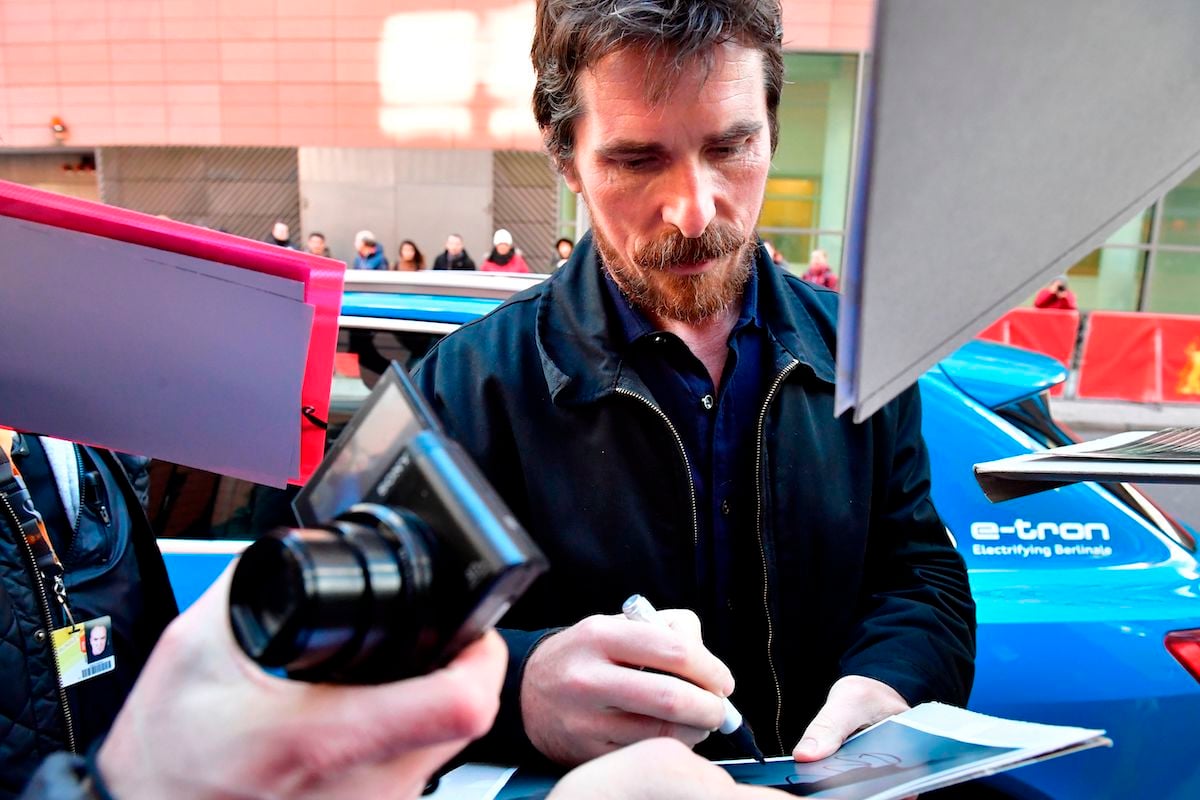 Christian Bale gained global fame after 'Batman Begins'
Prior to playing Batman, Bale's only brush with a Hollywood franchise was 2000's Shaft. In that film, the actor played the villain opposite Samuel L. Jackson's titular hero. But Bale revealed he found that experience frustrating from a creative standpoint. So it took some by surprise when he signed on to star as Bruce Wayne aka Batman in 2005's Batman Begins. After all, Bale had shown so little interest in anchoring a franchise.
However, the actor admits he was attracted to the idea of working with Christopher Nolan to revive the Batman franchise. At that point, Batman & Robin had crushed just about all goodwill among fans. And with several different projects in various stages of development, it was a matter of time before the Caped Crusader returned. Bale believed he could bring something unique to the role, and cinematic history was made.
RELATED: Christian Bale Once Came to the Defense of His Cult Classic Disney Musical
The actor shared how he feels about his devoted fans
Given how private Bale normally is, the actor likely doesn't strike many as the type to take well to interacting with fans. He is, of course, interested in how his films are received, particularly when they're as offbeat as American Psycho. But fans who might think Bale has a negative attitude about being confronted on the street might find it surprising what he said in 2012, the same year The Dark Knight Rises hit theaters.
"I must say, I continue to live my life in a very simple manner, and people tend to be very respectful and polite to me," Bale told Metro. "Of course, you get recognized sometimes but it's never so intrusive that it becomes a burden." While Bale's profile has increased since 2012, his attitude likely hasn't changed much, given his comments are from after his performance as Batman made him a global superstar.
RELATED: Christian Bale Hated the Misleading 'American Psycho' Viral Marketing
Christian Bale is joining the Marvel Cinematic Universe
Bale's fame — particularly among comic book fans — is about to return in a major way. A full decade after he last played Batman in The Dark Knight Rises, the actor is set to join the Marvel Cinematic Universe. Only this time, the actor will play the main villain in director Taika Waititi's upcoming release Thor: Love and Thunder.
Bale will star as Gorr the God Butcher opposite returning stars Chris Hemsworth, Natalie Portman, and Tessa Thompson. Following the success of Waititi's Thor: Ragnarok, Thor: Love and Thunder is reportedly even wilder than its predecessor. The fourth Thor film is set to hit theaters on May 6, 2022.