Christian Bale's First Big Movie Is Now Streaming for Free
Even though spent so much of his life on the big screen, Christian Bale feels like such a mystery. In recent years, the actor has become one of the most respected stars working today. Yet, some fans still aren't sure of his nationality. Moreover, most of Bale's fan base probably has no idea just how long he's been making movies. Thankfully, the actor's first leading role is currently available to stream for free.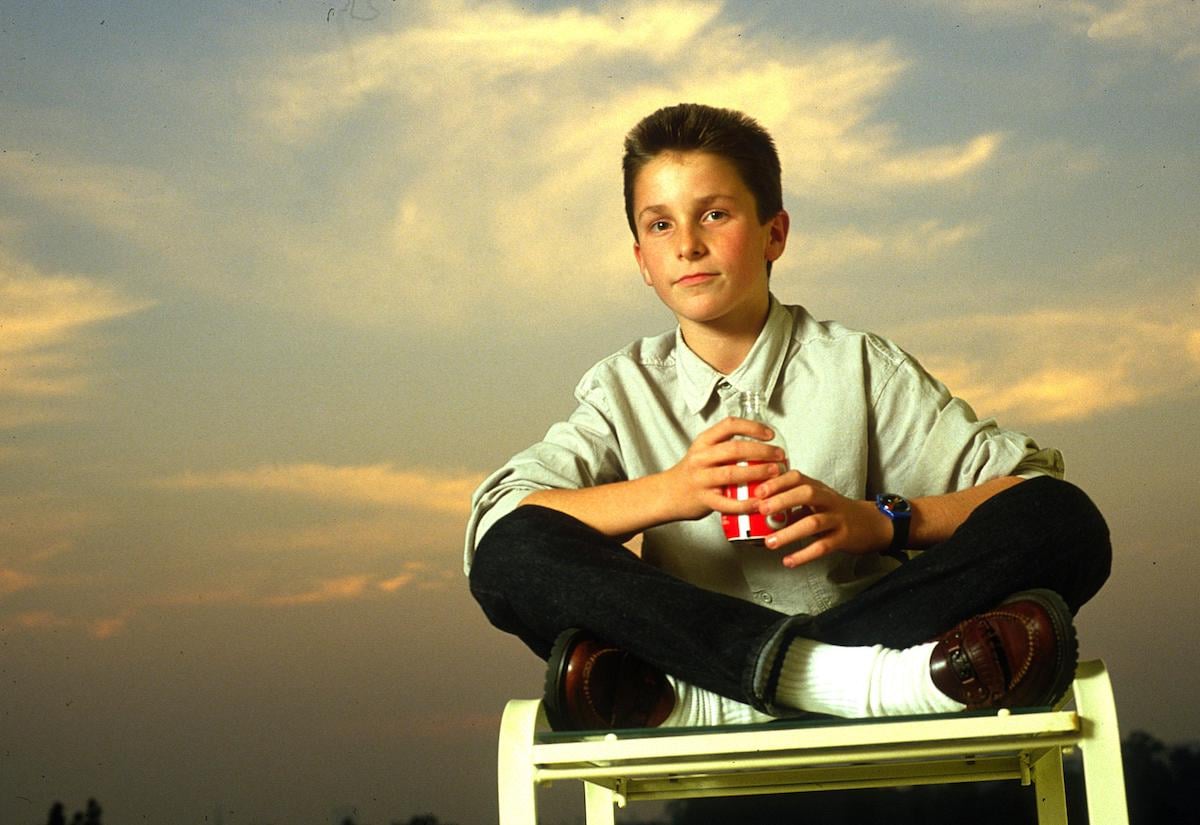 Christian Bale is an Oscar-winning A-list leading man
Identifying exactly when Bale hit the A-list all depends on one's definition. The actor's iconic performance in American Psycho marked a major turning point, even as Bale was frustrated with his work on bigger movies. Then there's the notoriety he gained from playing Bruce Wayne aka Batman in The Dark Knight trilogy. Those films — which grossed $1.2 billion domestically, according to Box Office Mojo — are easily his biggest hits.
But Bale's most critically acclaimed work stood outside the Batman films. In 2011, he won the Academy Award for his work in The Fighter. And he's since gained heaps of praise for such projects as American Hustle, The Big Short, Vice, and Ford v Ferrari. Moreover, Bale has been able to work with the directors he wants and take the roles he wants to play. Tepid projects such as Terminator Salvation must feel like a lifetime ago.
But what was Christian Bale's first movie he ever made?
The first film Bale ever made was a 1987 fantasy called Mio in the Land of Faraway. That Swedish-made release — which also featured Christopher Lee and Susannah York among its cast — failed to make an impact at the box office. But that same year, Bale landed his first lead role in another project, the Steven Spielberg-directed Empire of the Sun, which gave the young actor his first lead role at age 13.
In the film, Bale plays Jim Graham, a British boy who becomes a prisoner of war in a Japanese internment camp in World War II. Empire of the Sun was the rare Spielberg movie to fail to recoup its budget at the box office, despite positive reviews. And now it gives an early glimpse at the actor Bale would later become. Fans interested in seeing the star's first leading role can check out Empire of the Sun streaming for free on Tubi.
What is Christian Bale's next movie?
Now's actually the perfect time for Bale fans to catch up with some of the actor's earlier films. He hasn't appeared in a movie since Ford v Ferrari in 2019. But Bale is set to return to the big screen in 2022. He'll make a rare appearance in a franchise movie as the main villain in Marvel Studios' Thor: Love and Thunder.
The film will be Bale's first superhero project since he left Batman behind after 2012's The Dark Knight Rises. He'll star as Gorr the God Butcher, who will no doubt be gunning for the heroes played by Chris Hemsworth, Natalie Portman, and Tessa Thompson. Thor: Love and Thunder releases on May 6, 2022.