Christian Bale Once Starred as Jesus of Nazareth Opposite a 'Star Wars' Actor: 'I Had Nightmares the Whole Time'
Christian Bale is among Hollywood's most celebrated actors. The Oscar-winning actor is known for the wild variety of projects he takes on. To casual moviegoers, he's perhaps still best known as Batman from Christopher Nolan's The Dark Knight trilogy. But years before slipping on the cape and cowl, Bale played Jesus of Nazareth in a forgotten movie. The role made such an impression on the actor he had recurring nightmares.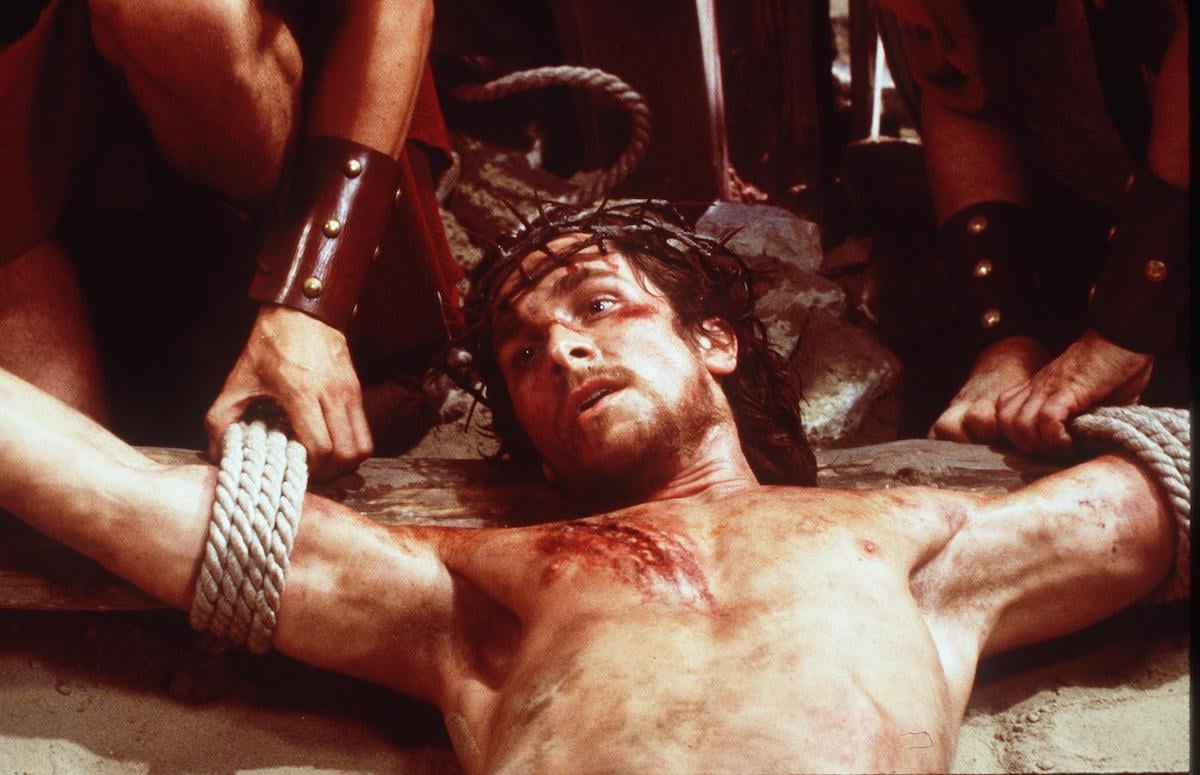 What is Christian Bale's net worth currently?
Prior to playing Bruce Wayne in Nolan's Batman movies, Bale was still very much a rising star. The former child star landed his first big role in 1987's Empire of the Sun, a war epic directed by Steven Spielberg. But he continued to work throughout the 1990s in movies such as Newsies, Little Women, and Velvet Goldmine. However, none of those earlier movies tipped off audiences to how Bale's career would explode in the 2000s.
Thanks largely to the fame he earned as Batman, Bale's current net worth currently stands at $120 million, according to Celebrity Net Worth. That total could technically be way higher if the actor felt more inclined to follow massive paydays. Bale famously turned down a reported $50 million offer to play Batman for the fourth time. Rather than churning out sequels, the actor seems more driven by the projects that interest him.
RELATED: Christian Bale Starved Himself On Tuna and Apples For His Most Acclaimed Role
Even fans of Christian Bale movies might not know about 'Mary, Mother of Jesus'
To that end, Bale must have been intrigued by the prospect of playing Jesus Christ. Yet, many of his fans probably don't even know he took that role now. Bale appeared opposite Star Wars actor Pernilla August in the 1999 TV movie Mary, Mother of Jesus. As its title suggests, the film tells Jesus' story more from his mother's point of view. And Bale had yet to become a household name when the Mary, Mother of Jesus aired on NBC.
Instead, the film's marketing emphasized August. Not only was her character the focal point, but she had just played Shmi Skywalker, mother of the Anakin Skywalker (Jake Lloyd) in Star Wars: Episode I — The Phantom Menace. That George Lucas epic hit theaters in May 1999, and Mary, Mother of Jesus aired that November. Needless to say, the movie is a long-forgotten relic of Bale's career, buried beneath many subsequent hits.
RELATED: Christian Bale Once Turned Down the Role of James Bond — Here's Why
The actor curiously made 'American Psycho' next
Interestingly, Mary, Mother of Jesus was Bale's final project before landing what many fans consider his breakthrough role. Less than six months later, the actor played Patrick Bateman in director Mary Harron's American Psycho. And in an interview with Entertainment Weekly to promote the film, Bale discussed how playing Jesus of Nazareth had a far more traumatic effect on him than playing essentially a serial killer.
"I can't say I felt queasy once making [American Psycho]… I slept really well. I played Jesus in this TV thing [NBC's Mary, Mother of Jesus] after doing American Psycho. I had nightmares the whole time like I haven't had since I was 10 years old. Sitting up in bed, sweating. Stigmata nightmares, those dreams where you think you're awake. And then suddenly you realize you're still asleep, and there was blood dripping from the ceiling and hitting my palms and things like that. And I was waking up going 'Aaaaaahh!' — rubbing my palms in the middle of the night, heart going. But Patrick Bateman? Nothing."
Given the violent material at the heart of American Psycho, fans might find it surprising that Bale reacted so much more intensely to his experience making Mary, Mother of Jesus. Then again, the actor is known for fully committing to his role. So perhaps he felt the burden of doing the character justice. That might explain his trouble sleeping. In any case, the two roles couldn't be more different, making for a weird contrast indeed.