Christian Bale Once Explained Why He's Drawn to Movies That Are 'a Bit Dodgy'
For an actor with seemingly little regard for taking the easy path to success, Christian Bale has certainly seen a lot of it. The actor is, of course, best known for playing Bruce Wayne in Christopher Nolan's The Dark Knight trilogy. However, he's also headlined a wide variety of other hits, including American Hustle, The Big Short, and Ford v. Ferrari. And Bale once explained how he selects which projects he wants to be a part of.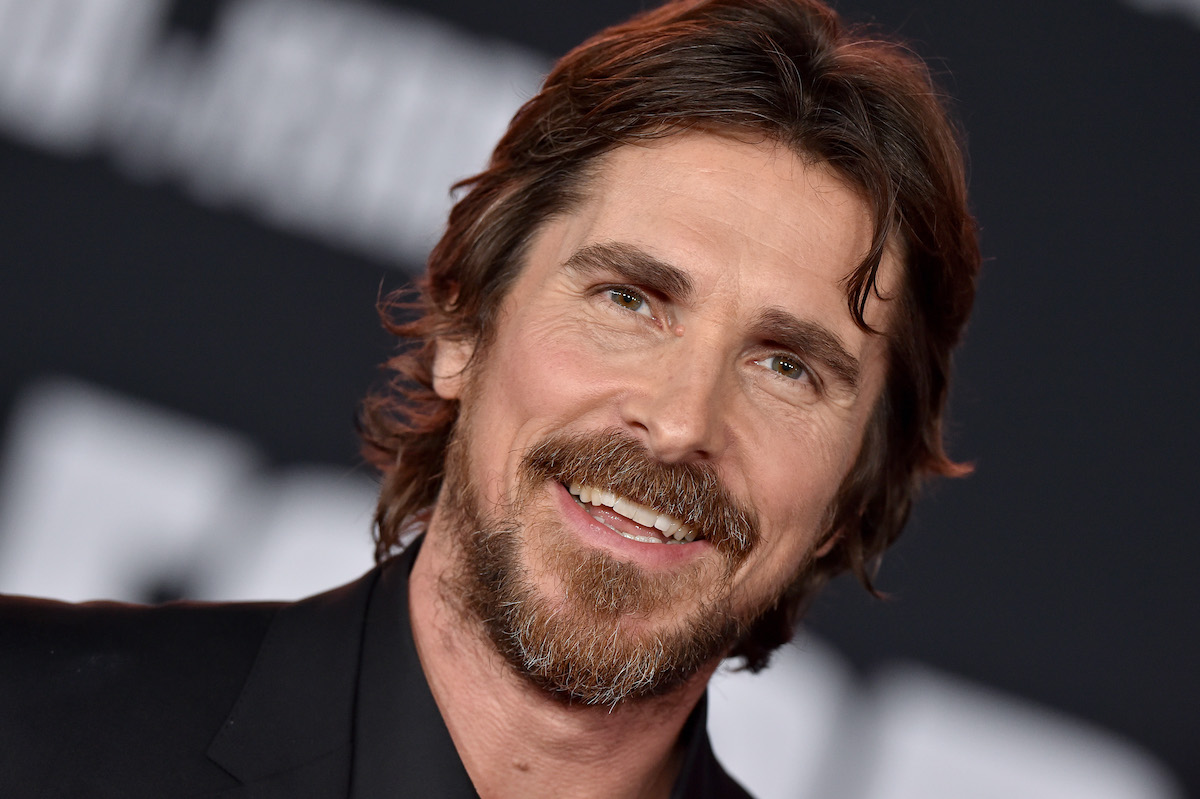 Christian Bale tends to make unexpected choices
Bale's run as an A-list movie star is still relatively recent. Although he made his screen debut in 1987's Empire of the Sun, the actor's career didn't really gain full momentum until 2000's American Psycho. That movie showcased his versatility on screen and likely helped land him the lead in Batman Begins five years later. But amidst his more mainstream projects, Bale has his eye on riskier fare.
Movies as challenging and unorthodox as 2004's The Machinist and 2006's The Prestige showcased his willingness to physically commit to a role and take on less commercial projects, respectively. Both elements have come to bear in many of his movies since. Since his 2011 Oscar win for The Fighter, Bale earned three more Oscar nods. But he hasn't signed on for a fourth Batman movie, despite a reported $50 million offer.
The actor once explained the method to his career
Bale's distinctive approach to his acting roles has led him to work with both indie filmmakers and icons like Ridley Scott and Terrence Malick. He's covered nearly every genre imaginable with no signs of slowing down now. And in a 1998 interview with Flaunt Magazine to promote that year's musical drama Velvet Goldmine, Bale revealed a bit of insight into how he selects which roles he wants to pursue.
"I always like [when a movie role is perceived as scary]. Whenever there's a project where everyone's going, 'Oooooh, it's a bit dodgy,' I always like it. If you actually look at it, there tends not to be anything risky at all. Why did I start acting in the first place? I didn't do it to be mediocre or to please everybody all the time."
Bale seems to find far more enjoyment out of challenging himself and has largely stayed true to his words. To be fair, there is also a lot more freedom typically in smaller movies, wherein filmmakers allow their actors to play a bit more than a $100 million production might. Looking at Bale's career with that in mind makes it a lot clearer why the actor would struggle on the set of bigger films, such as 2009's Terminator Salvation.
Christian Bale's next project surprised fans again
Bale fans should know by now to expect the unexpected. Still, few likely anticipated the actor would ever take on another comic book movie. Regardless, Bale is set to star as Gorr the God Butcher in Marvel Studios' Thor: Love and Thunder. The character will be the film's main villain, giving Bale the chance to play someone very different from Batman.
At this point, Marvel has announced very little concrete information about Thor: Love and Thunder. Director Taika Waititi returns after making 2017's Thor: Ragnarok. And perhaps it's his involvement that inspired Bale to sign on. Likewise, Natalie Portman returns to Marvel after nearly a decade when Thor: Love and Thunder hits theaters on May 6, 2022.