Christian Bale Couldn't Stand This Part of Playing Batman
Playing a superhero on the big screen would be a dream come true for most stars. But Christian Bale is a bit different. While the actor relished the chance to work with Christopher Nolan on The Dark Knight trilogy, he was mostly known for playing villains in the previous years. In fact, there was one aspect of playing Batman that Bale didn't care for at all. And it's one of the character's most notable characteristics.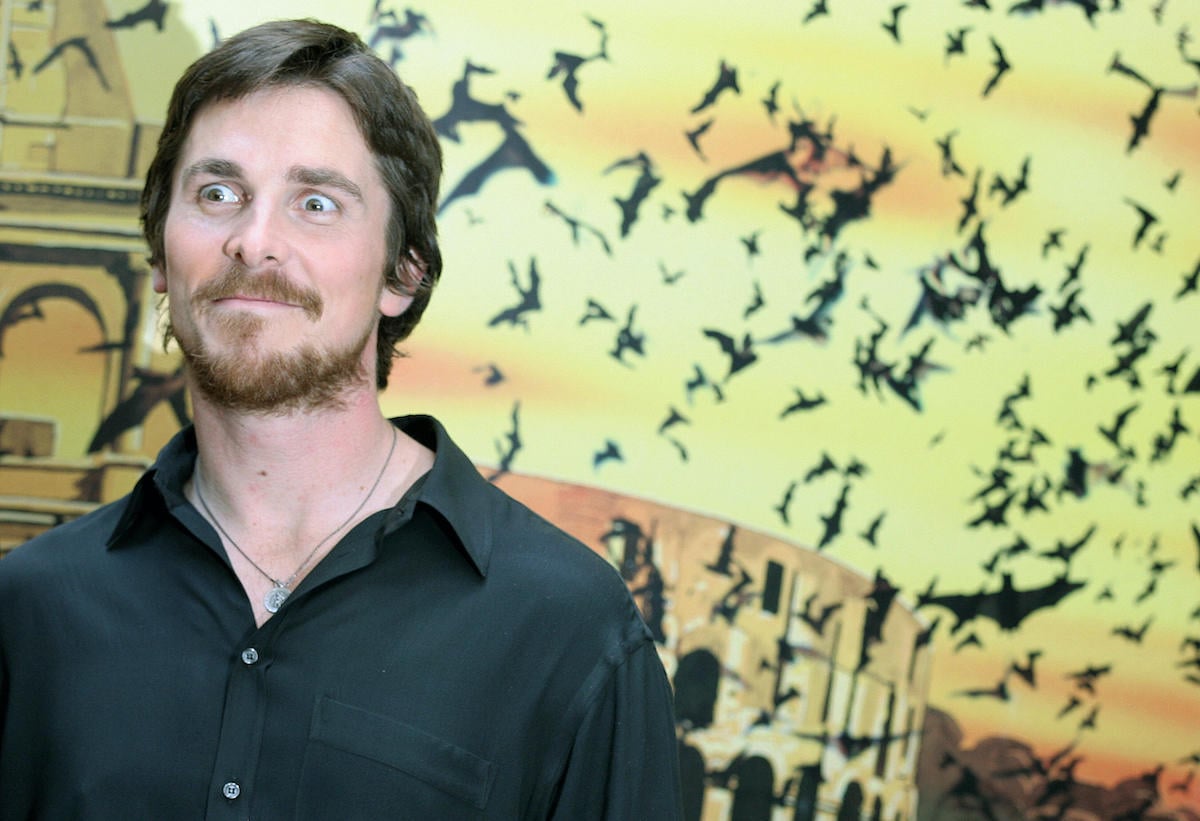 Christian Bale earned global fame in 'The Dark Knight' trilogy
Before making his debut as the Caped Crusader in 2005's Batman Begins, Bale was perhaps most known for his role as investment banker/serial killer Patrick Bateman in American Psycho. A former child star who made his screen debut in 1987, it was Nolan's vision of the DC superhero that finally made Bale an A-list star.
Ironically, the actor initially wasn't keen on the idea of being Batman. Bale even said he thought the character was "boring." But the challenge of reinventing him in the wake of Batman & Robin appealed to him. And he took a chance on the part, which later came to define his career. Still, he struggled with one part of the role.
RELATED: Christian Bale Once Explained Why He's Drawn to Movies That Are 'a Bit Dodgy'
The actor didn't love this integral part of playing Batman
Bale loved the opportunity to break Batman down into his various personas, most notably the Bruce Wayne versus Batman of it all. But he wasn't thrilled with having to wear such an uncomfortable suit for his crimefighting scenes. As he told the Chicago Tribune, the cape was perhaps a struggle to work with.
"Let me say whichever superhero first came up with the idea of wearing a cape, he wasn't really onto anything good. The number of times I'm treading on that damn thing … or I throw a punch and it ends up covering my whole head. It's really not practical [for a superhero]. I wouldn't do it myself. I'm wearing a cape every damn day. … I personally wouldn't choose to don that."
With how physical Batman is, it's easy to see how a cape could get in the way. After all, Disney and Pixar's The Incredibles brilliantly pokes fun at the impracticality of wearing a cape. At least Bale was able to channel his discomfort in the suit into Bruce Wayne's more animalistic side.
RELATED: How Christian Bale Was Tricked into Making a Musical
Christian Bale takes on a very different comic book movie role
Bale's last film was the 2019 hit Ford v Ferrari. But in 2022, he's slated to make a highly anticipated return to the world of comic book movies. A full decade after hanging up Batman's cape and cowl, the actor will transform into Gorr the God Butcher for Marvel's Thor: Love and Thunder.
In that film, Bale's villain faces off against returning stars Chris Hemsworth, Natalie Portman, and Tessa Thompson. Thor: Love and Thunder is set for release on May 6, 2022. At this point, there's no telling whether Bale's role will require him to wear a cape. But fans can probably assume he won't make that mistake again.