Christian Bale Hoped Fans Would Have This Strange Reaction to Him After 'American Psycho'
An actor's breakthrough role often shapes how Hollywood and audiences sees them. It's why so many performers get typecast. While playing Batman in The Dark Knight trilogy arguably made Christian Bale a star, American Psycho is the film that really made everyone take notice. In that film, Bale plays an investment banker who moonlights as a serial killer. And the actor had an unexpected hope for how fans would react.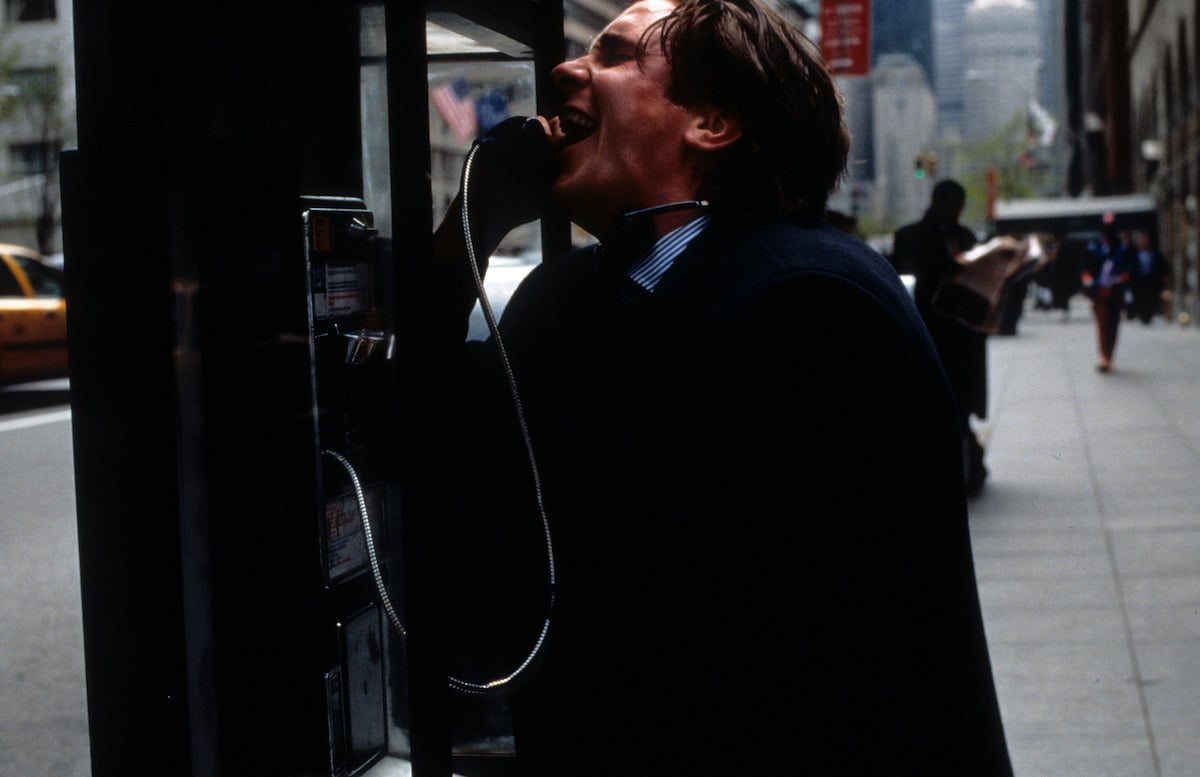 What is Christian Bale's first movie?
American Psycho released in theaters in 2000. But it was far from Bale's first movie. In fact, the actor made his screen debut in the forgotten 1987 fantasy film Mio in the Land of Faraway. That very same year, Bale also starred in Steven Spielberg's Empire of the Sun in his first lead role. And though he never stopped working, the actor wouldn't really establish himself as a major leading man until American Psycho.
In the intervening years, Bale starred in a wide variety of projects. These include musical Newsies, 1994's Little Women, a voice role in Disney's animated Pocahontas, and a supporting turn opposite Ewan McGregor in Velvet Goldmine. After American Psycho, Bale landed Batman and a string of acclaimed performances, including an Oscar-winning role in The Fighter and nods for American Hustle, The Big Short, and Vice.
RELATED: Christian Bale Famously Lost His Temper on the Set of a 'Terminator' Movie
'American Psycho' was his breakthrough movie
As Patrick Bateman in director Mary Harron's American Psycho, Bale proved his commitment to the role. The actor — who nearly lost the movie to Leonardo DiCaprio — got in physical shape for the part. And he captured the instability and insecurity inherent to his character. But according to an interview with Entertainment Weekly in 2000, Bale didn't worry about a backlash from viewers after they saw the ultraviolent movie.
"I would hope more that they would point and laugh rather than fleeing in terror. I did hear that apparently some people did run from Anthony Hopkins when they saw him [in The Silence of the Lambs]. With me, I would hope that they just laugh and go, 'You dork!'"
While American Psycho is a horror movie on its face, the movie is actually much deeper than that. Harron and Bale tap into the satire of the 1991 Bret Easton Ellis novel on which it is based. Patrick Bateman's journey highlights the toxic culture of hypermasculinity, greed, materialism, and superficiality particularly at play in the 1980s. And it sounds like this darkly comic aspect of the project is what most appealed to Bale.
RELATED: Christian Bale Aced Race-Driving School for 'Ford v. Ferrari'
Christian Bale's next movie is a Marvel sequel
Next up, Bale is set to return to the world of superhero movies. But this time, he's headed to the Marvel Cinematic Universe (MCU) as the villainous Gorr the God Butcher in 2022's Thor: Love and Thunder. It will be his first time appearing in a superhero movie since 2012's The Dark Knight Rises.
Taika Waititi — who directed Thor: Ragnarok — returns for the upcoming MCU film. And in addition to Bale, the movie stars Chris Hemsworth, Natalie Portman, and Tessa Thompson. It's unclear exactly what drew Bale to the project. But fans can likely count on the actor committing to something truly unexpected yet again.