Why Christian Bale Was the Timothée Chalamet of the 1990s
Timothée Chalamet is everywhere these days. The young actor — best known for his Oscar-nominated turn in Call Me By Your Name — already has such a promising future. In fact, at age 25, many fans and critics have hailed his status as one of the strongest young actors working today. Some claimed he's destined to win an Oscar. After taking a closer look, they might also realize how much his career mirrors that of Christian Bale.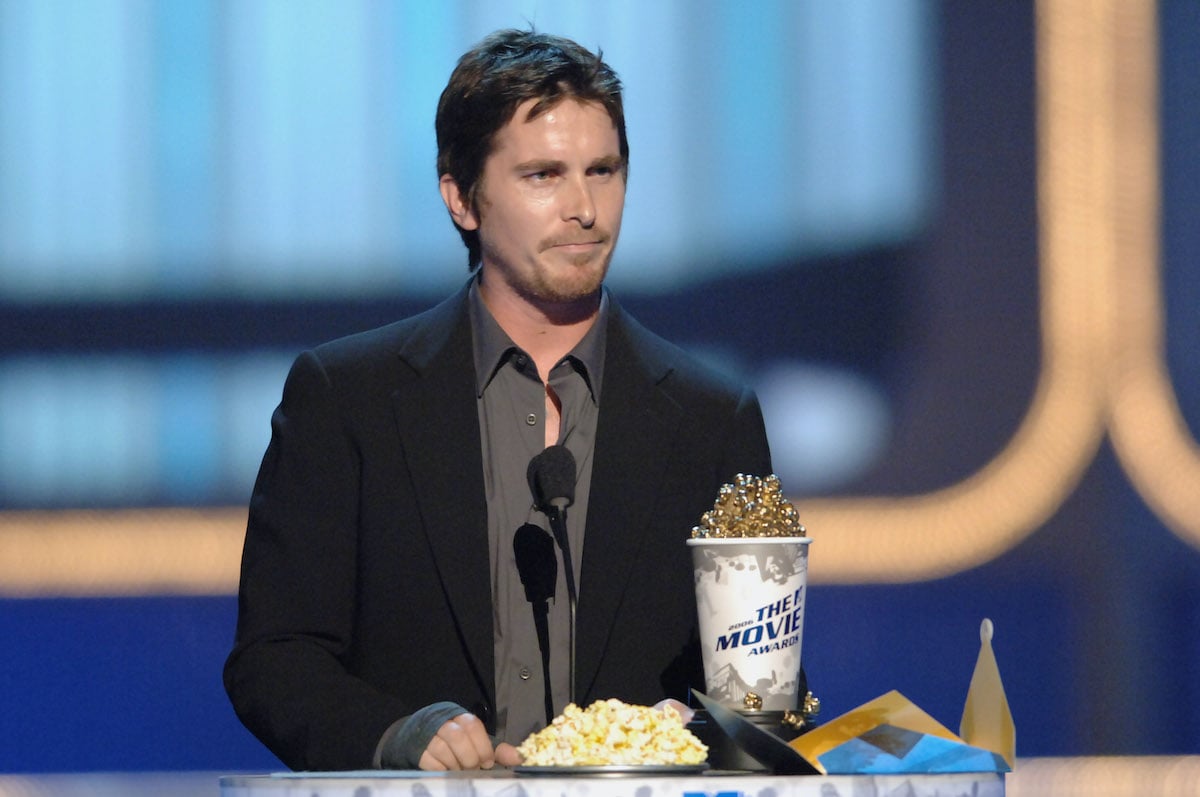 Christian Bale's career parallels another young actor's
Much like Chalamet, Bale got a very early start as an actor. Chalamet began acting in theater as a teen. Meanwhile, Bale's first lead movie role was 1987's Empire of the Sun. At age 13, he was already starring in a Steven Spielberg-directed movie. Likewise, Chalamet demonstrated a willingness to build his career from the ground up. At 19 years old, he starred in Jason Reitman's Men, Women, & Children and Interstellar.
The latter film represents a collaborative relationship with Christopher Nolan. He and Bale, of course, worked together on 2006's The Prestige and The Dark Knight trilogy. Bale boldly sought to reinvent the role of Batman for the modern age. And Chalamet is set to do the same with a prequel movie about the Roald Dahl character Willy Wonka. The project will be the first live-action one featuring Wonka since Tim Burton's 2005 movie.
Both actors played the same role at one point
In the 1990s and 2010s, Bale and Chalamet, respectively, were still rising stars with an increasing number of credits behind them. For Bale, films such as Newsies and Velvet Goldmine steadily helped the actor gain fame. But it was ultimately American Psycho and later The Dark Knight trilogy that established him as a mainstream leading man. However, both he and Chalamet received a career boost for playing the exact same character.
In 1994's Little Women, Bale played essentially the male lead as Theodore "Laurie" Laurence. And 25 years later, Chalamet played the exact same role in Greta Gerwig's version of the Louisa May Alcott story. Both actors were acclaimed for their roles, and each channeled their boyish looks and considerable range into the roles. As far as Chalamet's mainstream leading man breakthrough, he's the lead of the upcoming Dune.
Will Timothée Chalamet find his way to the DC universe?
Of course, Chalamet is well on his way to becoming a household name even with casual moviegoers. But nowadays, it might take him joining a major franchise to do so. After all, even after nearly two decades in the business, Bale didn't become an A-list star until Batman Begins. So could Chalamet join the Marvel or DC universes?
Rumors and fan-casts have long pegged him as a prime candidate to play Robin when or if the DC Extended Universe bring Batman's partner back into the fold. However, at this point, there's been no movement on putting Chalamet in a superhero suit. But with HBO Max developing several DC projects, it could certainly still happen.