Christian Bale's First Movie Is a Forgotten 1980s Fantasy Epic
Not every actor is willing to decline a $50 million offer to reprise their most famous role. Then again, no one ever accused Christian Bale of being just like his peers. The actor's career has taken him from child star to indie darling to Batman and, finally, to a solid run as a mainstream movie star and awards favorite. But even die-hard Bale fans have probably never heard of his big-screen debut.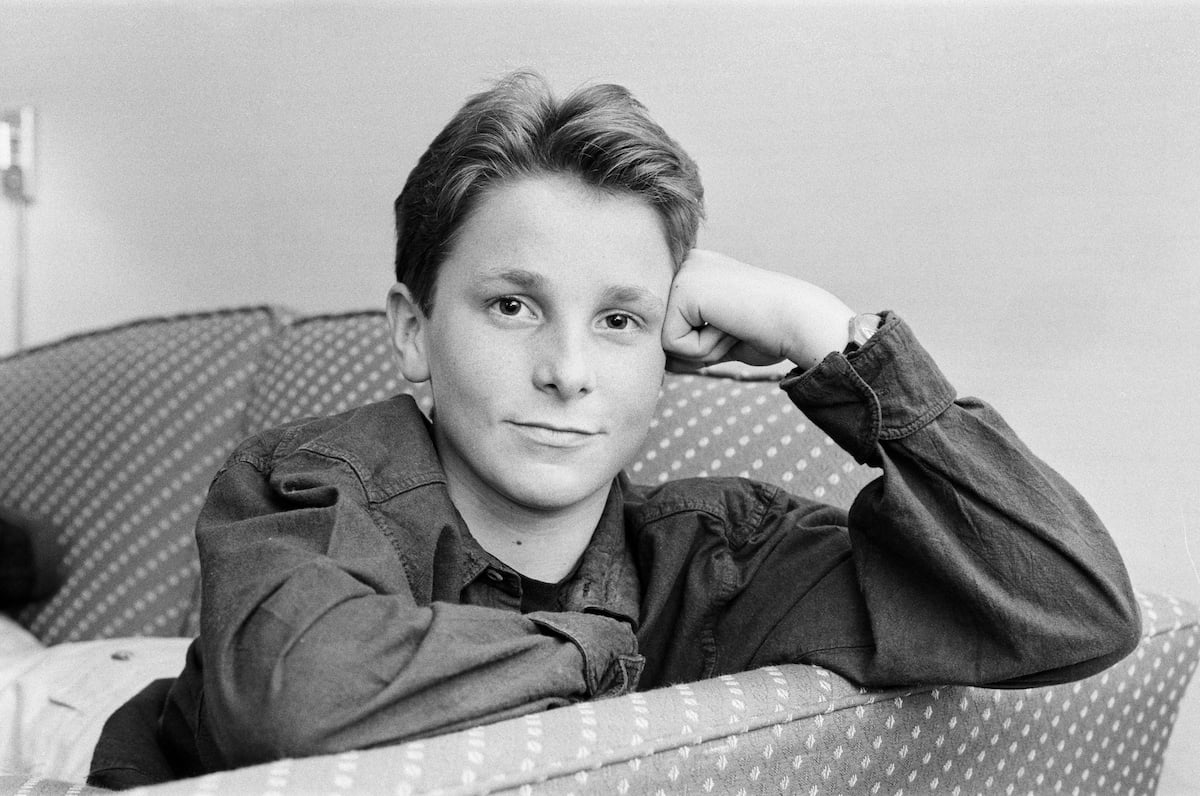 Christian Bale was the young star of 'Empire of the Sun'
Most fans of the actor probably assume 1987's Empire of the Sun is his first film. And that's a fair assumption to make. After all, Bale was only 13 when the Steven Spielberg-directed movie hit theaters. The war epic does feel like the perfect introduction to a then-rising star destined for greatness. Plus, it would be just like Spielberg to pluck an unknown young actor to headline his movie.
And to an extent, that's what the director did. Bale had never led a film before. And the foundation that Empire of the Sun gave him teased at all the many great, varied things he would do in the future. The film itself was a box office flop. While it demonstrates just how early Bale's on-screen charisma developed, it isn't the first movie he ever made. That honor goes to another, way more obscure movie.
But what was Christian Bale's first movie?
In truth, Bale's first film was a fantasy film titled Mio in the Land of Faraway. A co-production of Swedish, Norse, and Soviet companies, the movie follows a young boy (Nicholas Pickard) who travels to a fantasy world and frees it from an oppressive force. Bale plays the main character's best friend. Christopher Lee, Timothy Bottoms, and Susannah York also appear.
Mio in the Land of Faraway was released the same year as Empire of the Sun but received poor reviews. Perhaps that's why it faded into obscurity. The film's basic plot also bears some resemblance to other 1980s fantasy films such as The NeverEnding Story and Labyrinth. In any case, it's a fun look back at where Bale's career started in light of his current net worth and stardom.
The actor is entering the Marvel Cinematic Universe
Following his acclaimed role in 2019's Ford v. Ferrari, Bale will next appear in Marvel Studios' Thor: Love and Thunder. His first superhero movie since 2012's The Dark Knight Rises, the film stars Chris Hemsworth, Natalie Portman, and Tessa Thompson. Bale plays the villainous Gorr the God Butcher in the movie, which sees Taika Waititi (Thor: Ragnarok) return as director.
Given the tone Waititi brings to the series and its cast, Thor: Love and Thunder is among the most promising movies Marvel has on the way. As the multiverse takes hold, fans can probably count on a variety of surprising actors and characters to join the fray. For Bale, the fantastical project feels like it brings his career full circle back to the world of Mio in the Land of Faraway.