Christian Bale's Attitude Toward His Movies Explains Why He Rarely Makes Sequels
Christian Bale is the Oscar-winning actor behind such films as The Big Short, Ford v Ferrari, and American Hustle. Yet, for an actor with so much success, he definitely has a complicated relationship with Hollywood. Bale has openly decried the more superficial aspects of the business, preferring to focus on the craft rather than the supposed glitz and glamour of it all. His approach to movies reveals why he makes so few sequels.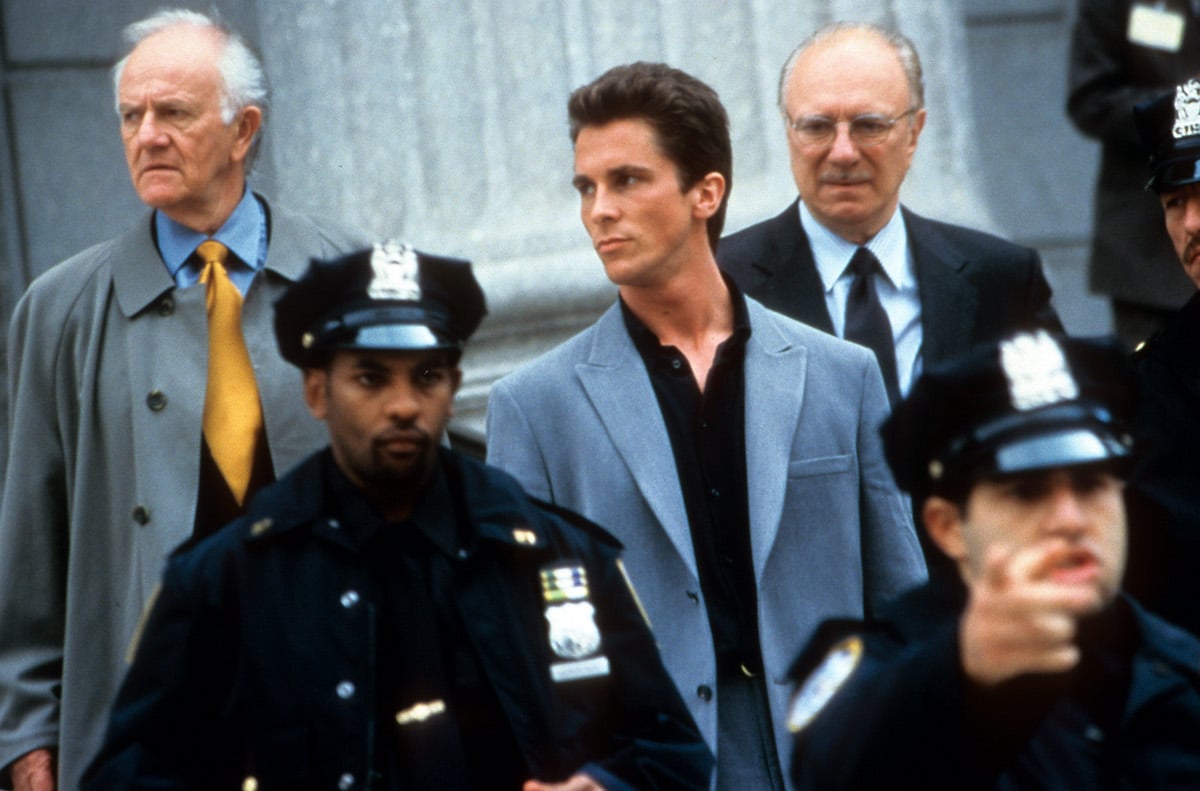 Christian Bale had unfulfilling roles in two sequels
Of course, Bale is perhaps best known for his role as Bruce Wayne aka Batman in Christopher Nolan's The Dark Knight trilogy. Those films, however, seem like the product of Nolan and Bale's collaborative relationship than any real desire to become part of a franchise. In fact, Bale has rarely appeared in any sequels outside of his role as Batman. And the two times he did give it a shot didn't turn out to be the best experiences.
In 2000, Bale played the villainous Walter Wade Jr. opposite Samuel L. Jackson's title character in Shaft. Simultaneously a reboot and sequel to the 1970s movies, the film was a frustrating experience for Bale. The actor isn't often satisfied being just a single part of a larger project. And nearly a decade later, he headlined Terminator Salvation, another big-budget Hollywood sequel that failed to do much for Bale's career.
RELATED: Christian Bale Once Came to the Defense of His Cult Classic Disney Musical
The actor looks for something very specific from his roles
With a minimal focus on sequels and reboots, there doesn't appear to be a clear approach guiding Bale's career along. Thankfully, the actor himself set the record straight in a 2009 interview with Total Film. As it turns out, there is a method to his choice in projects. And it's a lot simpler than it might seem to fans.
"I love making very varied movies. Sometimes I want to be in a rollercoaster of a movie with lots of screaming and shouting and a feeling of unity with the people you're watching the movie with. And other times, I want to do movies where it's very much like sitting reading a book by yourself or listening to a real personal piece of music. I would get very bored if I did the same kind of movies all the time.

They just give me variety so I don't feel like I'm stuck in a rut of banging out the same thing all the time and I get to work with very different personalities and people who are driven by very different excitements about movie-making and I like taking that risk and challenge."
Bale has spoken often about how he likes taking on movies that present a specific challenge. It's likely the only reason he signed on to play Batman in the first place. After all, the franchise sat dormant for nearly a decade after Batman & Robin killed it. So it's easy to see why Bale might be intrigued by the idea of daring to bring the Caped Crusader back to the big screen, especially in Nolan's hands.
RELATED: Christian Bale Once Revealed How He Really Feels About His Fans
Christian Bales stars in 2022's 'Thor: Love and Thunder'
Likewise, Bale will make only his third non-Batman sequel in 2022. The actor's first film since 2019, Thor: Love and Thunder will see him return to the world of superhero films. It's his first time in the genre since leaving Gotham City behind in 2012. As the villainous Gorr the God Butcher, Bale will face off against returning stars Chris Hemsworth, Natalie Portman, and Tessa Thompson.
Director Taika Waititi (Thor: Ragnarok) is back for the new film. And one has to imagine Bale's interest in the Marvel Cinematic Universe stems from a desire to work with Waititi. Moreover, the actor has rarely played a villain as over-the-top as Gorr could be. If his performance is anything like what Cate Blanchett did with Hela, fans might be in for a treat.