Christian Slater's Ego Stopped Him From Getting This Keanu Reeves Role
Christian Slater and Keanu Reeves were both superstars in the 1990s — and Slater almost played one of Reeves' roles. However, Slater said his own ego got in his way. Unfortunately, Reeves had some problems with the role.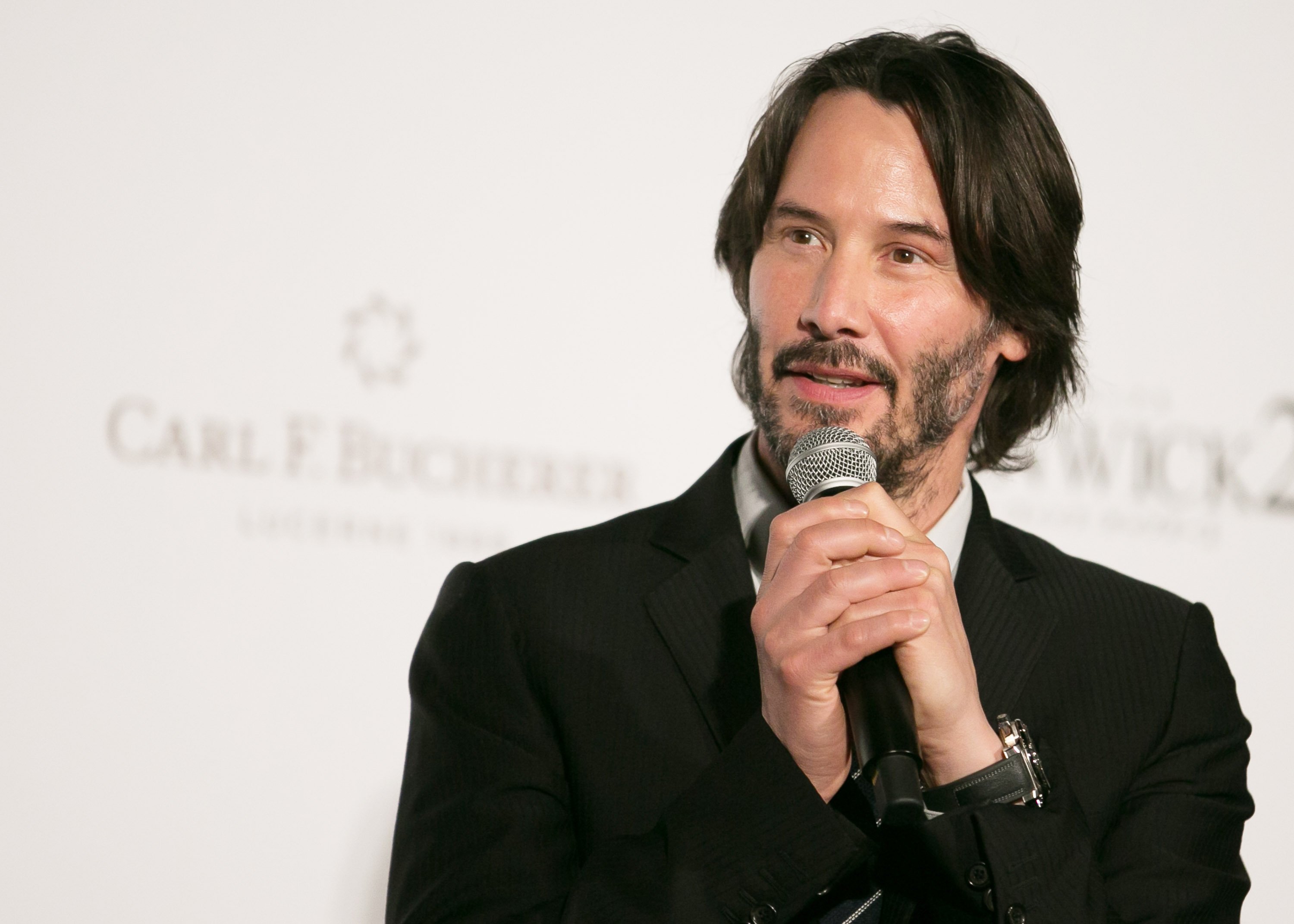 Why Christian Slater turned down a role that went to Keanu Reeves
Firstly, some background. Francis Ford Coppola is a legendary film director. Part of what makes him unique is how he has directed films in numerous genres, from gangster movies to war films to comedies. In the 1990s, he made a sharp turn into Victorian Gothic horror.
His movie Bram Stoker's Dracula is the most famous version of that novel in recent memory. It features an all-star cast, including Gary Oldman as Count Dracula and Keanu Reeves as Jonathan Harker. During an interview with Kevin Nealon, Slater said he could have played the role but his "dangerous" ego got in the way.
RELATED: This Horror Movie Inspired Michael Jackson's 'Thriller'
"I had worked with Francis Ford Coppola before and he was getting ready to do Dracula and you know my thought was because he was offering me the Jonathan Harker role, I was like, if I'm not gonna be Dracula then what's the point," Slater recalled. In other words, Slater preferred the prominent role of Dracula to the less prominent role of Jonathan. Slater added "Keanu Reeves very kindly stepped into that one…. Those are the moments where you look back and you go boy, you know it would've been nice to get out of my own way."
Keanu Reeves' problem during the making of 'Bram Stoker's Dracula'
Things weren't all rosy when Reeves took over the part. To play an English character, Reeves tried an English accent. Strange and stilted, his accent received plenty of bad press. In an interview with Entertainment Weekly, Coppola commented on the accent.
RELATED: Barbra Streisand Sang a Hit For a Horror Film Whose Script Scared Her
"We knew that it was tough for him to affect an English accent," Coppola said. "He tried so hard. That was the problem, actually — he wanted to do it perfectly and in trying to do it perfectly it came off as stilted. I tried to get him to just relax with it and not do it so fastidiously. So maybe I wasn't as critical of him, but that's because I like him personally so much. To this day he's a prince in my eyes."
How the world reacted to 'Bram Stoker's Dracula'
With this in mind, Bram Stoker's Dracula looked like a possible flop. Slater was left out of the cast and replaced with an actor struggling to do a proper accent. Was the film able to succeed despite all this?
RELATED: Stephen King: The Horror Story He Called 'One of the Best' Ever
According to Box Office Mojo, Bram Stoker's Dracula earned over $215 million. That's incredible for a period piece horror film. Period pieces are rarely blockbusters and period piece horror films like The Others and The Lighthouse are few and far between. Bram Stoker's Dracula remains one of the most beloved horror films of the 1990s — with or without Slater's involvement.